Health in FootballTeam: What Is It?
06-22-2021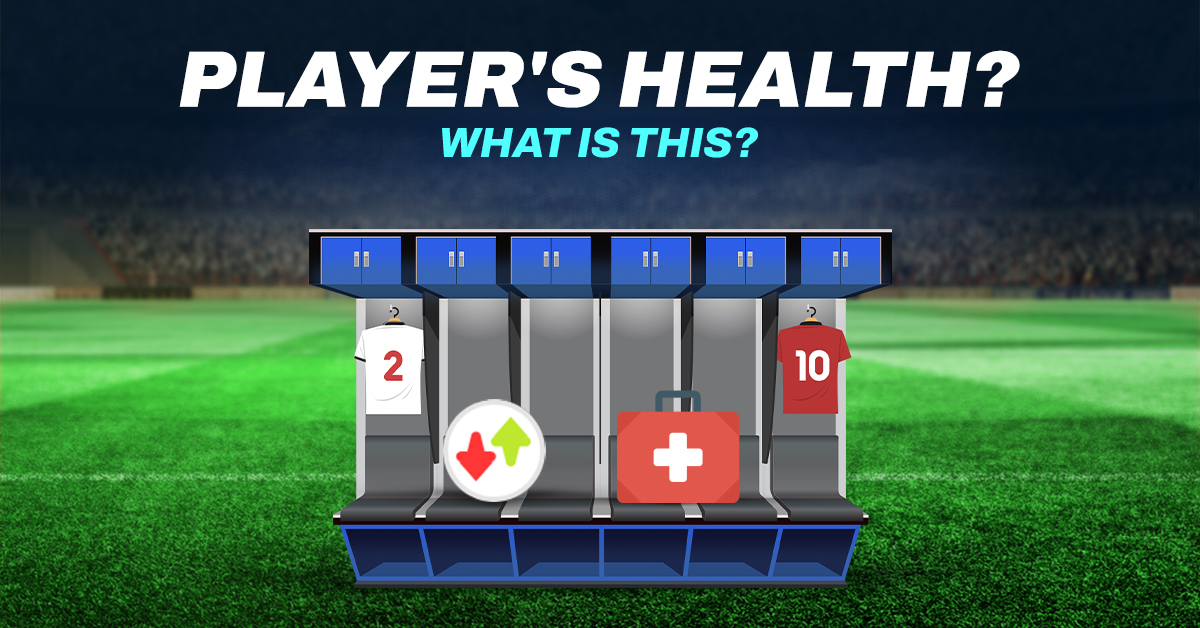 Health is one of the most important factors affecting our player and team. The maximum health level is 100%. What's important, having full health means that our player performs at 100% of his trained skills.

During the match, a player of the starting XI loses health as follows:
- after 30 minutes of a match, health drops by 1%
- after 60 minutes of a match, health drops by 2%
- after 90 minutes of a match, health drops by 3%.
Playing a full match in the starting line-up translates into losing 3% of health in total. A footballer who starts the game with incomplete health also loses 1 percentage point every 30 minutes.
Maintaining Health
A team participating in a league plays one league game every day. In addition, you can optionally play one sparring a day (but they don't affect the health of players). What's more, some teams play in the Domestic Cup or the Champions Tournament once every few days. 
A player who doesn't participate in a given match doesn't lose Health. Every day at midnight, each player's health regenerates by 3%.
As you can see, it is only possible to play with the main roster all the time if your team plays in the league solely and no player gets injured. That's why having a strong bench is crucial if you want to be successful both in the league and in the cups. In the beginning, each club can sign 15 players. However, with appropriate expansion, this number can increase up to 20.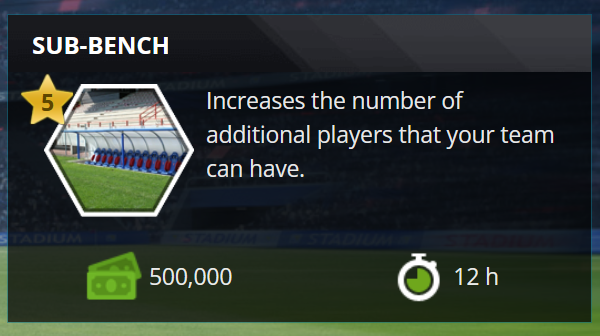 If you manage your own team, we have some tips for you:
- Always try to be online during matches and make roster changes.
- During the less important matches (not relevant to the league table, etc.), give your best players a rest.
- In friendly games, give the substitutes a chance.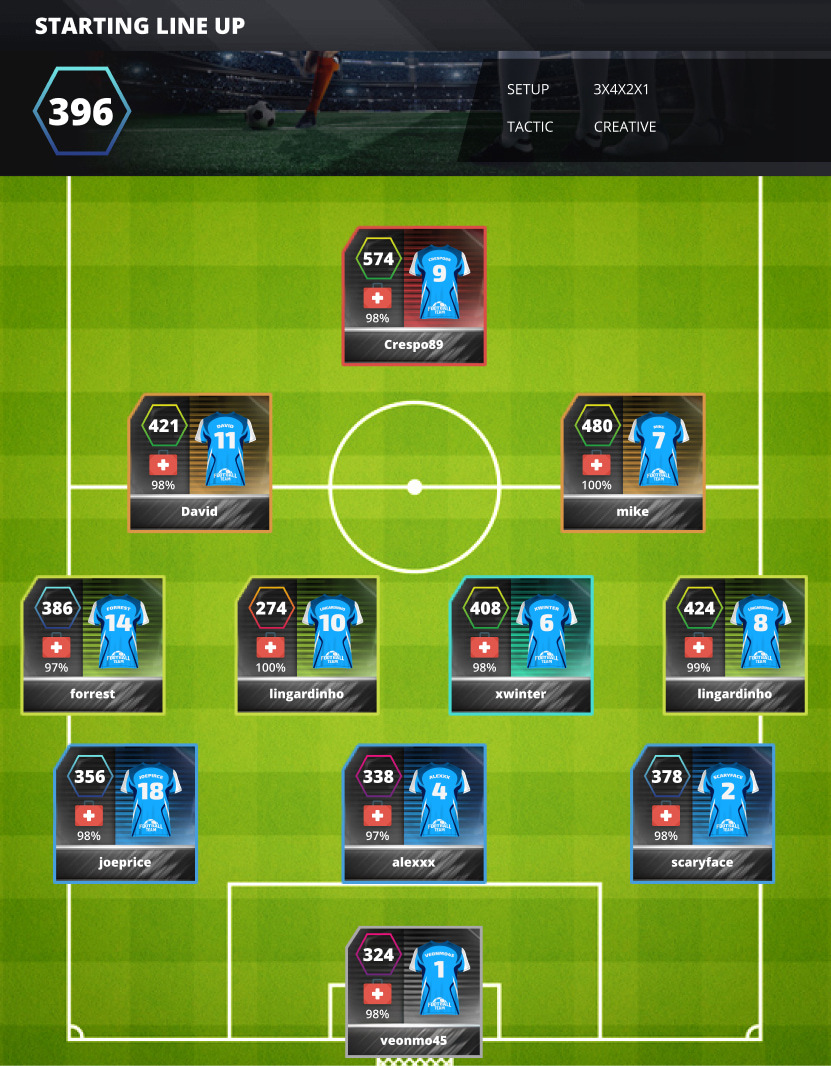 Additionally, a banned player is automatically set to 0% health. One hour after the ban ends, the health level increases to 85%.
Leave comment
Users must be logged in to comment.