FootballTeam server development
08-07-2020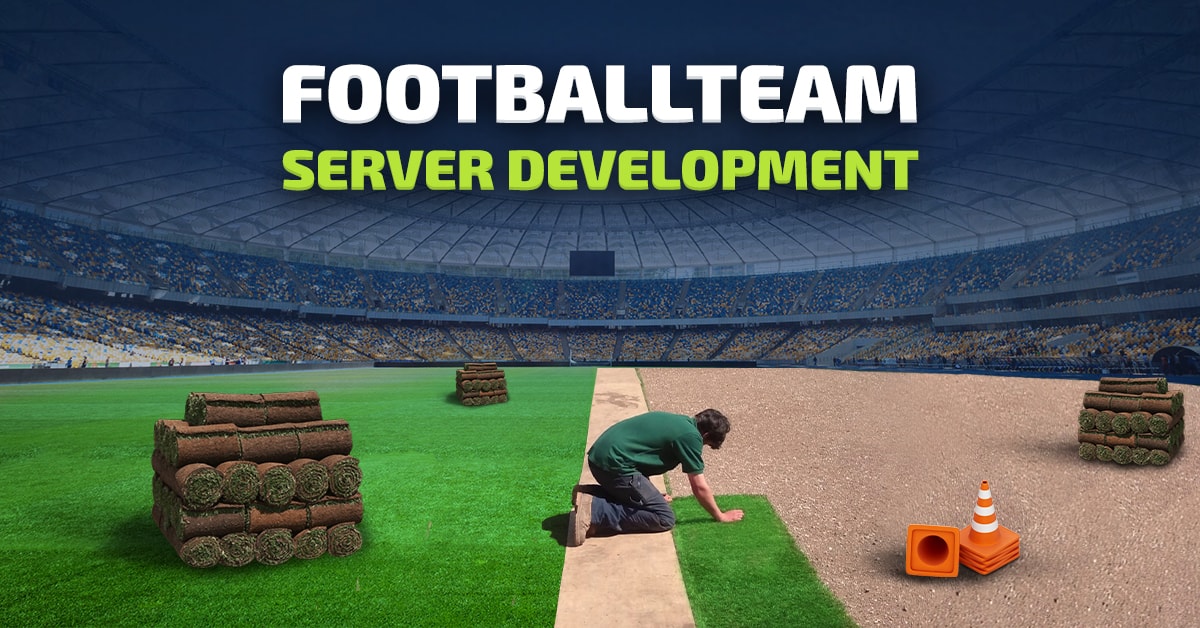 What is going on in football games world? Is there another, yet the same FIFA going out? Did PES manage to get all licenses? Or maybe there is something new coming?
Of course it is! FootballTeam, an insanely addictive football simulator game is on the path to conquering the world of sports gaming. It's a game that allows you to personate a football player, direct his career, train, join clubs, and fight for trophies. That's the beauty of the game - you are not "steering" some pixels. You ARE the player. It's not your another football manager.
FootballTeam Server Development
After we have reached great popularity on the home market, we've decided not to stop there, and expand. We are officially launching servers for USA and England, with more international ones to come. Hopefully, we will create the biggest football fans community on Earth!
Currently we are working on a server for English-speaking players, so don't hesitate and join us! Thousands of players can't wait for it already, so jump into the hype train.
The development of a player takes time, so the sooner you start the better. Keep in touch with the news about the game so that you don't miss on your opportunity.
FootballTeam Pole Position
Our players will be greeted with special Founders' Packs! They will be available from the day when the exact release date is announced. So, stay ready for football emotions as we guarantee the game is worth waiting for! The Founders' Pack may give you just what you need at the beginning of your FootballTeam journey.
Leave comment
Users must be logged in to comment.