The FT Sport Journal #42
10-18-2023
Your weekly source of information and entertainment, Sports Journal #42 brought to you by our journalists, is here! Remember to vote for your favourite article at the end! ☕
Starting this week, the Sports Journal will have more content as a result of the server merger, we'd like to welcome the US journalists and their articles!

This edition will be divided into US and EN sections.


EN TABLE OF CONTENTS
4/ 10 SEASONS SUMMARIZE - PART ONE
6/ GOLDEN BALLS IN CARD COLLECTIONS
US TABLE OF CONTENTS
1/ A REGRETTABLE EPISODE: INSENSITIVE MESSAGES BETWEEN STARS
2/ TO WHAT EXTENT CAN A TEAM GO TO WIN IT ALL?
3/ FAREWELL TO THE AMERICAN SERVER
5/ C N MARCILIO DIAS: FROM FAVORITES TO SEASON'S SURPRISE
7/ JHON JAIRO: THE BRAIN BEHIND WOLVES
9/ THE IMPORTANCE OF A POWERFUL BACK LINE
FREE TIME AT FOOTBALLTEAM
Dear readers,
Hello and welcome to my article for the next edition of Sports Journal. Today, I would like to discuss the events of the past week, specifically the break between season 10 and season 11. As we all know, this is no ordinary break because of the big change that has taken place - the merger of the EU and US servers. This is a change that has been highly anticipated and talked about for a long time, and it's finally here.
After the brief introduction, let's dive into the main topic of today's article - what activities you can engage in during your free time at FootballTeam. Keep reading to find out more!
Transfers

Transfers are an inevitable part of the break between seasons. While it's great to see teams stick together and play with the same squad for many seasons, sometimes players feel the need to try out for another team. There could be various reasons for a transfer, such as not fitting into the team's draft for the upcoming season. If you're interested in exploring transfer options, I suggest visiting the chat and TRANSFERS tab where you can announce your candidature or look for players for your club.


Upgrading your items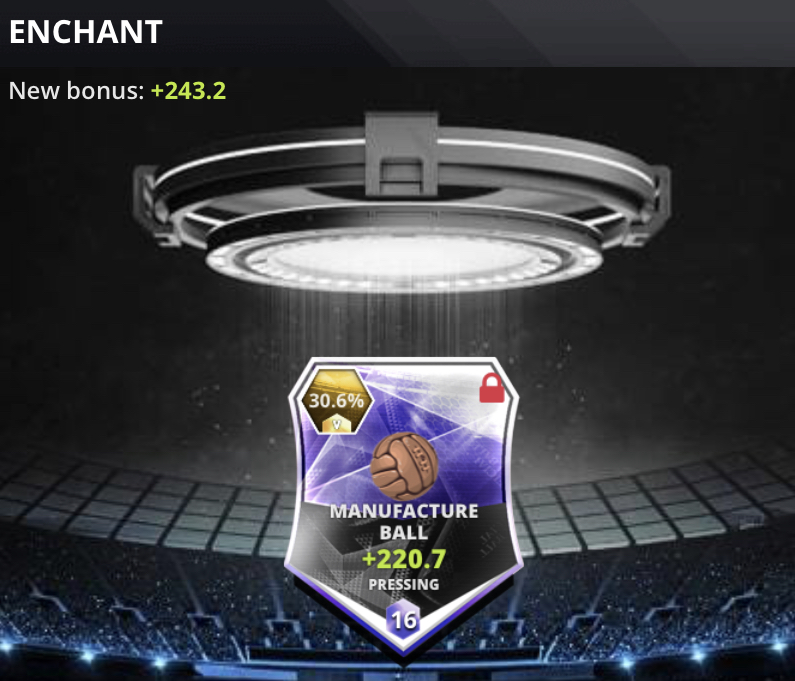 Once you have confirmed the club you will be joining for the upcoming season and have already claimed the rewards for the previous season, it would be wise to consider upgrading your items. If you possess the required resources such as gold balls, ball of succes, and euros, you can start the upgrading process without any further delay. All you need to do is select your player and head to the locker room to begin the ENCHANT process. To enhance your item, you don't have to use gold balls and ball of success for every try, but using them definitely makes the process easier.
Auctions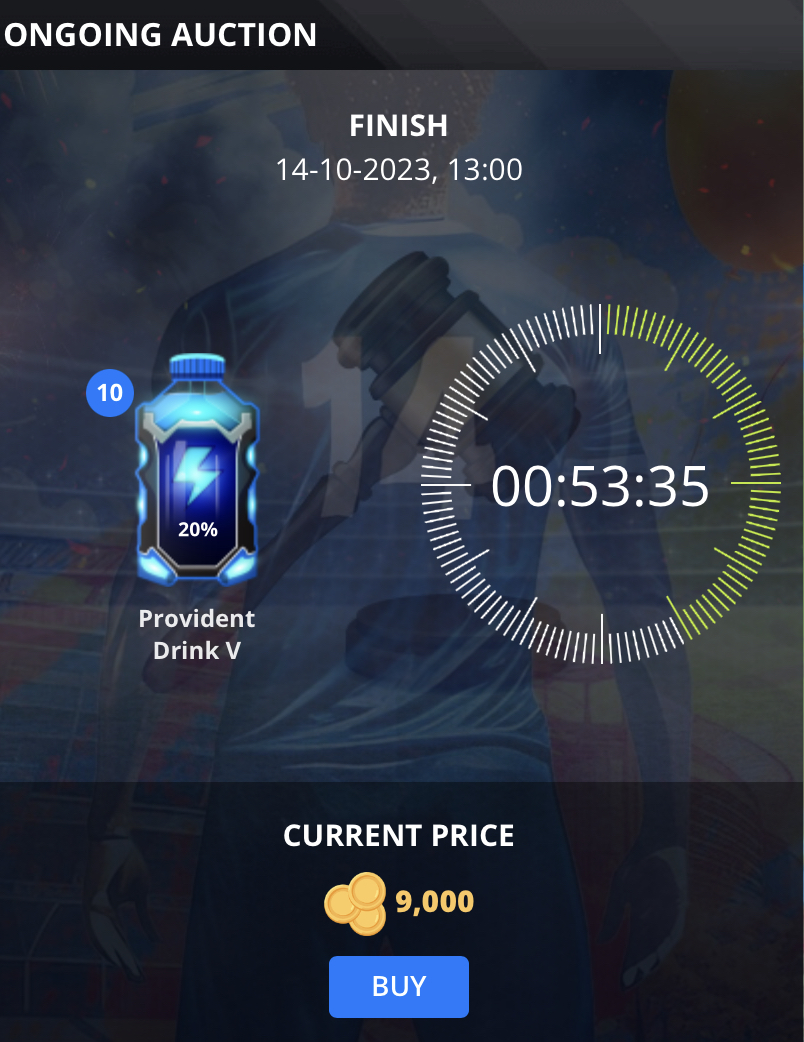 If you already have the resources needed to upgrade your items, it's worth keeping an eye on the AUCTIONS. You can often find items such as event packs, crystals, energy, euros, and more at a lower price than the current market. And if you have credits to spare, you might be able to snag some great deals.
Locker room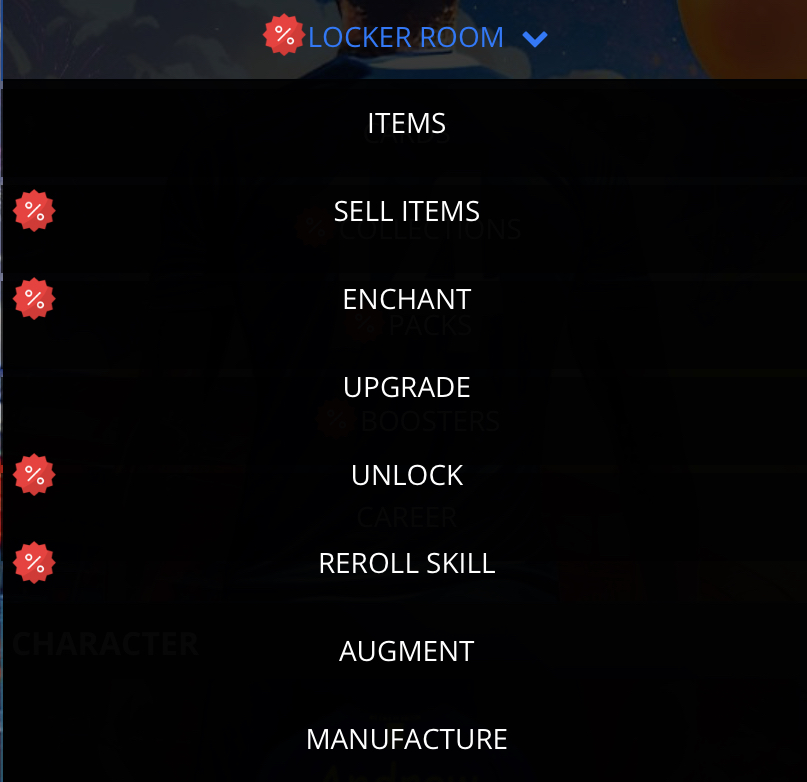 Tidying up is not just limited to your home, sometimes you may need to do it in your LOCKER ROOM too. Don't get too attached to your old gaiters and worn-out shoes, as they may be of use to someone else. Although it's meant to be a humorous take, it's also important to take tidying up seriously. The offseason is the perfect time to give your locker room a thorough clean. Not all FootballTeam players do this regularly, but with a break in league matches, now is the ideal time to get organized. You can even exchange any unwanted items of high value for euro or golden balls and sell them on the market for other players to purchase.
Friendly match
Friendly matches offer a nice break from regular league and cup matches. They allow us to experiment with new formations and tactics for our team. One thing to keep in mind is that, for every 33% inclusion of your players' style of play for a given trained skill, you receive a cards pack. Since friendly matches are the only matches that occur during the break between seasons, they are the only opportunity to collect such a pack.
Aside from the activities you mentioned, there are plenty of other things we can do in the FootballTeam to make the most of our free time. For example, we could swap item collections, check out the daily cafeteria, exchange booster collections, and even purchase them at a discounted rate on the market.

Are you know any other activities you can think of that would be enjoyable to do during your free time at FootballTeam that were not mentioned in today's article? See you next week my friend, bye!
Author: Andrew Norbertson
LEAGUE TEAMS. SEASON 10
Greetings everyone!
The 10th anniversary season has come to an end. And we can say that one of the important stages of the game ended with it. A new season is ahead, which should bring more competition and impressions. In the meantime, it is necessary to sum up the results of the past season, forming teams of the best players. The selection of players is based on statistical data. Therefore, the best players of the Super League and the First League will definitely get into the team of their league. The line-ups of the Super League and Ligue 1 teams are based on player statistics - goals, assists, interventions and clean sheets. All statistics are given for 28 rounds played for the Super League and for 30 rounds for the First League. The players of the respective leagues are presented in a 4-4-2 formation. At the time of publication of this article in the magazine, it is possible that some players will change clubs. So, let's get started.
Superleague
The best in terms of goals scored is Patrickkk (Stiff Boys). Once again, a player becomes the best in the league. He scored 82 goals. 
In second place is edockrul (LaFamilia). He scored 69 goals.
The best in the number of assists was Speezi (LaFamilia). He has 24 goal assists. 
In 2nd place is right midfielder Acherat (Stiff Boys). He has 21 goal assists. 
In 3rd place is central midfielder bardep (We Call It Soccer). He has 18 goal assists.
In 4th place is central midfielder XXX (Stiff Boys). On his account are 17 goal assists.
The defensive midfielder Reginald (Stiff Boys) became the best in terms of the number of interventions. He has 25 interventions.
In 2nd place is central defender Nymeria (BAVOVNA). He has 20 interventions.
In 3rd place is central defender Cris Caluzny (Stiff Boys). He has 13 interventions.
In 4th place is right-back krulikos (The Kings). He has 11 interventions.
The best goalkeeper is Gianlluigi Buffon (Stiff Boys). Number of conceded goals/minutes played as the goalkeeper 0,0042.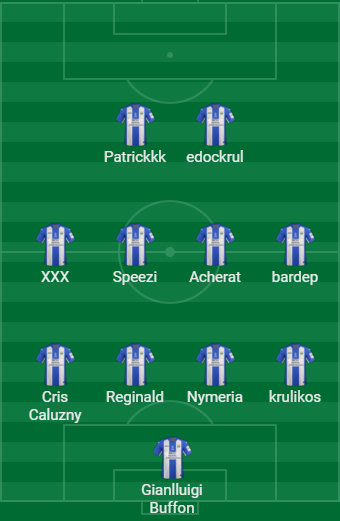 As we can see, the Super League team again has the most players from the Stiff Boys club (6 players).
Also, dear readers, I offer you a table where you can compare the best players of the Super League in terms of performance in seasons 6, 7, 8, 9 and 10.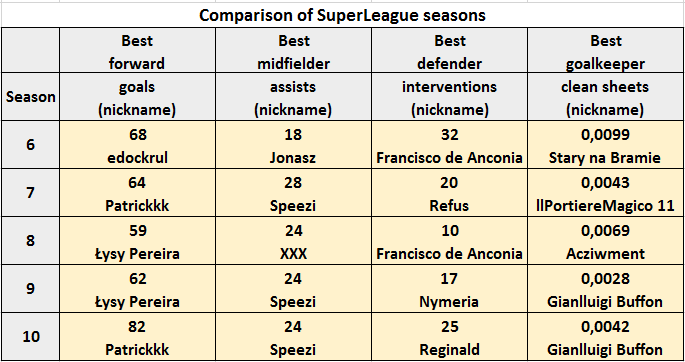 1 League
The best in terms of goals scored is Rayo Junajted (Rayo eSports). He scored 96 goals. 
In 2nd place is centre forward Hulk11 (KS TRZYNACHA). He scored 95 goals.
The best in the number of assists was Eric Cantona (South Park). He has 42 goal assists.
In 2nd place is central  midfielder Kira Light Yagami17 (Rayo eSports). He has 41 assists.
In 3rd place is central  midfielder Miikuu (Bella Ciao). He has 39 goal assists.
In 4th place is central midfielder Koleslaw (Łosie w Kosmosie). He has 36 goal assists. 
The best defender is Pan Fort (Arsenal FC). He has 55 interventions.
In 2nd place is central defender ALEKS Синий (OLD SCHOOL). He has 55 interventions.
In 3rd place is central defender Francisco de Anconia (PEAKY BLINDERS). He has 51 interventions.
In 4th place is central defender PuCeR FV (Fortaleza Vinchies). He has 51 interventions.
The best goalkeeper is The Chosen One (Polish DF). Number of conceded goals/minutes played as the goalkeeper 0,0000. Quite a unique achievement, because the goalkeeper did not concede a single goal in the 10th season.
The League 1 team has the most players from club Rayo eSports. Two representatives.
These are the results of the 10th season.
I congratulate all the players at the end of the season. Good luck in the new 11th season.
Thank you.
Author: Zidane
INTERVIEW WITH ACZIWMENT
Hello all virtual footballers. In today's edition, I had the pleasure of interviewing a member of the Stiff Boysteam. We had the opportunity to get to know each other very well and I don't know why I decided to interview him only now. I would like to introduce you to the player Acziwment.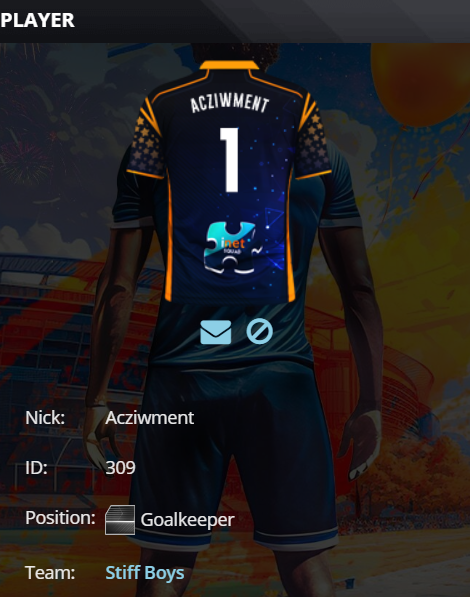 Tell us something about yourself. What's your name, what do you do, any hobbies?
My name is Daniel and I'm an economics graduate. In my free time I like to play football and watch Netflix series. 
Why do you have such a nickname and what made you start your adventure with FT?
My nickname comes from one of Minecraft's Lets Plays, which at that time was watched by almost every young person, including me, when the game was just beginning to gain popularity on YouTube. There is no special story behind him other than that he has been with me for almost half of my life. As for the beginning of my adventure with FT, it also dates back to 2009/2010. I have always liked interesting browser games and I remember that FootballTeam attracted me for longer as one of the first games of this type. And with the current, changed version of the game, I am from the beginning, i.e. from the Polish server created in 2018.
What are your ambitions as a club? Stay in SuperLeague, win some Cups?
As a top team on server we're aiming for the highest goals which is of course winning SuperLeague and Champions League. 
You've been playing Stiff Boys for a long time. How do you rate this club?  
At the beginning there were times when I felt bored, that's why after one season I changed the team. After another season mainly because of switching communication from discord server to messenger chat team management convinced me to come back. Now the atmosphere is really good, we are winning trophies so all in all I'm enjoying my time here. 
What would you change/add/remove in FT?
If I were to choose one thing to change I would lean towards changing the system of awarding goalkeepers individual awards. Now it's counted goals conceded/minutes played in my opinion the fair option would be shots saved/goals conceded. 
Why did you choose the goalkeeper position?
I chose to be a goalkeeper because since I was a kid I always played there. I always enjoyed it, for a brief time I even played in a football club. 
How do you like the newly introduced Player Card Packs?
I feel that Player Card Packs are interesting. It's nice that most valuable players are being rewarded, I'm pretty sure it will keep some players in the game for longer. Although I think it would be better if the cards were server exclusive. EU players might not care as much about PL clubs and players and vice versa. 
If you were to leave Stiff Boysfor some reason, what team would you target?
I don't plan on leaving stiff but if I had no other choice i would probably try to contact THUNDER. They seem to be a strong and stable team. They have been around for quite a long time. I also know some of the players from PL server so it would be easier for me to adapt.
What do you think about the server connection?
It definitely has some pros and cons to it. Bigger player pool is for sure a good thing. It is healthy for the market and for the rivalry on the server. The disadvantage of the merger is that it was a lot easier to progress on the US servers and it is a bit unfair for the EU players. For example winning a weekly training competition with fewer energy needed as there weren't many players that could put a lot of  money into the game.
Thank you very much for reading the interview to the end. If you would like to ask someone a few questions on various topics, feel free to contact me.
Author: Lambadajew
10 SEASONS SUMMARIZE - PART ONE
Hello, dear readers. It's time for the Merge Servers EU and US, but before that happens, let's summarize the first 10 seasons and see which teams have gathered the most trophies. As you probably noticed, I love scoring everything, so let's turn it into a little competition. We have several categories, and since teams playing in SL cannot participate in the cups, I came up with a way to tally the scores:
SuperLeague Winners:
1st - 2 points
2nd - 1 point
3rd - 0.5 points
Champions and European Tournament Winners: 1 point each
Domestic Cup Winners: 1 point
League 1 Winners: 1 point
By scoring in this manner, every team would have a relatively equal chance to earn points for trophies because an SL team can earn 2+1 points, while teams outside SL can earn 1+1+1 points.
Let's see how the First Season looked like, as we all remember; it was just the beginning of the bigger fun on our server. Additional matches were added from the second season onwards. So, let's see how it went in the second season:
SuperLeague Winners:
1st - Q8000x (Stiff Boys) - 2 points
2nd - LaFamilia - 1 point
3rd - TheBestThalibTeam - 0.5 points
Champions Tournament: Q8000x (Stiff Boys) - 1 point
European Tournament: Romper FC - 1 point
Domestic Cup Winners:
England - Hakuna Matata - 1 point
Spain - Forest Green Rovers (KS TRZYNACHA) - 1 point
Germany - BAVOVNA - 1 point
Italy - Q8000x (Stiff Boys) - 1 point
League 1 Winners:
England - Polish DF - 1 point
Spain - OLD SCHOOL - 1 point
Germany - BAVOVNA - 1 point
Italy - Obstawiamy - 1 point
As you can see, this round promoted Superleague teams, as it was the only season where these teams could still play in the Domestic Cup. This allowed Stiff Boys to achieve a treble. Also, remember that if a team advanced from League 1 to Superleague in later seasons, it could also play in the Domestic Cup for that one season. Let's see how the third season looked on our server:
SuperLeague Winners:
1st - Q8000x (Stiff Boys) - 2 points
2nd - LaFamilia - 1 point
3rd - Hakuna Matata - 0.5 points
Champions Tournament: LaFamilia - 1 point
European Tournament: We Call It Soccer - 1 point
Domestic Cup Winners:
England - Hakuna Matata - 1 point
Spain - Nielubiani Dręczyciele - 1 point
Germany - BAVOVNA - 1 point
Italy - Obstawiamy - 1 point
League 1 Winners:
England - Go Complain - 1 point
Spain - НУ ПОГОДИ - 1 point
Germany - BAVOVNA - 1 point
Italy - Obstawiamy - 1 point
In the third season, BAVOVNA and Obstawiamy teams had a fruitful season, achieving a double crown. Let's check the rankings of our teams after three seasons:
Teams' Rankings:
Stiff Boys - 7 points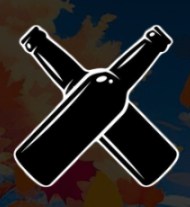 LaFamilia - 4 points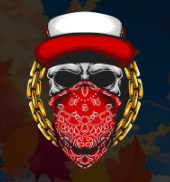 BAVOVNA - 4 points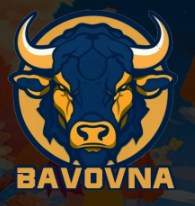 Obstawiamy - 3 points - The club no longer exists.
Hakuna Matata - 2.5 points
TheBestThalibTeam - 1.5 points
KP DREWNIACY - 1 point - The club no longer exists.
Romper FC - 1 point
KS TRZYNACHA - 1 point
Polish DF - 1 point
OLD SCHOOL - 1 point
We Call It Soccer - 1 point
Nielubiani Dręczyciele - 1 point
Go Complain - 1 point
НУ ПОГОДИ - 1 point
Fifteen teams have inscribed their names in the history of our server, each winning at least one trophy. Naturally, we will slightly condense our list of top clubs to the top 10 because after ten seasons, the list could become a bit lengthy. Unfortunately, due to the character limit that I cannot exceed, as issuing additional numbers would be too lengthy, I have to conclude our summary at this point and return to it in the upcoming issues. Additionally, I also have an idea to create a similar summary regarding players, but it's much harder to find data for this summary. So, dear readers, if I could ask for your help, it would be great. I'm specifically looking for the league's top scorer, best defender, goalkeeper, or midfielder. While it's relatively easy to find the best scorer, goalkeeper, or midfielder of the Champions Tournament by browsing the profiles of top players, finding the same statistics from the beginning of the server in the Leagues is much more challenging. So, if you're reading this issue and you know that you or your friend won an award in a particular season, please write to me indicating the season and the trophy. I will try to gather all this information into one comprehensive article for future reference ;) That's all from me today. Thank you all very much, and I invite you back next week for a summary of the next three seasons. I wish everyone many successes, and see you on the field!
Author: Toby
TRADING COLUMN #37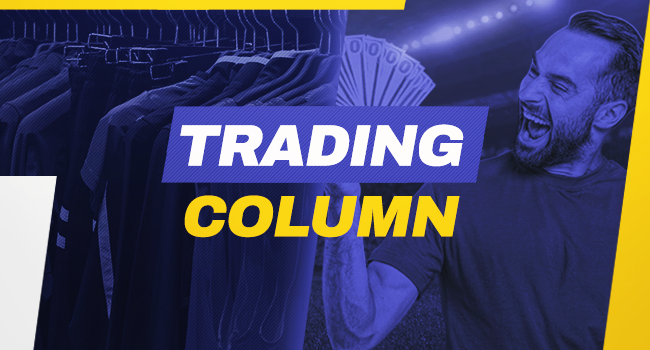 Welcome to the next edition of the Trading Column! What happened to the Market this week? The value of Gold Items have increased and much more! Please feel free to read it. 
Lowest price of Green - Gold Items
The price of Green Items ranged between 18-24 Credits. 
Red Items cost 99 Credits.. 
The value of Gold Items are increased. Currently, the cheapest one we can buy for 398 Credits. That's over 50 Credits more than a week ago.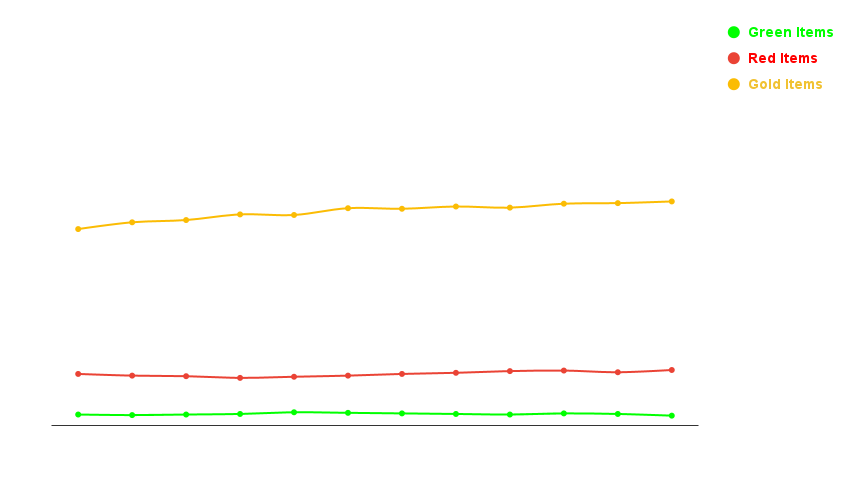 The lowest price of Green-Platinum Balls
Green Ball of the Betting Champion on Anticipaition (+30 PTS) is the cheapest Ball on the market and costs 2699 Credits.
Red Ball on Offensive Play (+40 PTS) costs 4699 Credits.  
Gold Manufacture Ball on Efficiency (+73 PTS) costs 5950 Credits
Platinum Conqueror's Ball on Anticipation (+55 PTS) costs 8999 Credits and is the cheapest Platinum Ball on the market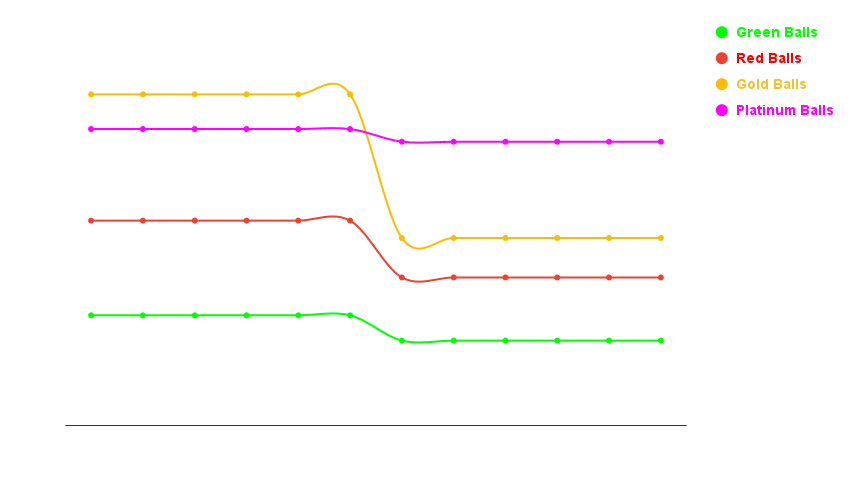 The lowest price of Green - Platinum Wristbands
Green Wristband of the Betting Champion on Offensive Play (+30 PTS) costs 2699 Credits.
Red Manufacture Wristband on Set Pieces (+40 PTS) costs 5250 Credits.
Gold manufacture Wristband on Defensive Play (+50 PTS) costs 6000 Credits.
Platinum Wristband of the Training Champion on Pressing (+55 PTS) costs 8999 Credits.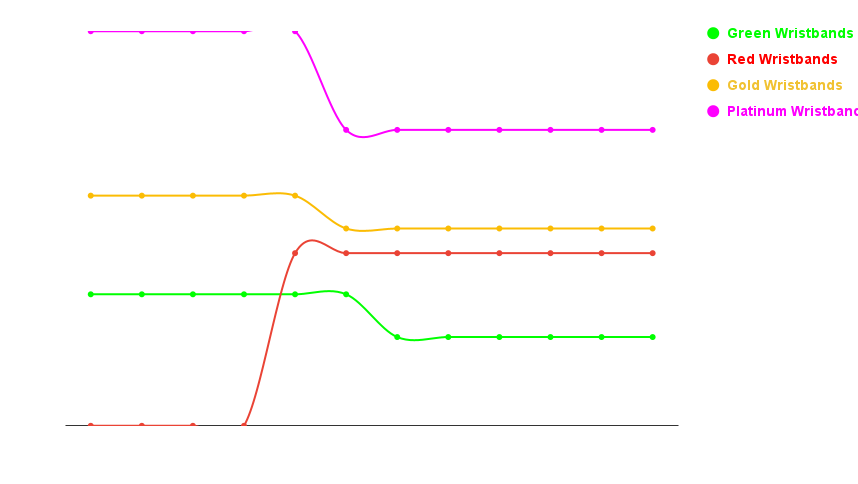 The lowest price of Diamond Balls and Wristbands
Diamond Conqueror's Ball  on Pressing (+133.3 PTS) costs 33000 Credits.
Diamond Conqueror Wristband on Defensive Play (+125 PTS) costs 19000 Credits.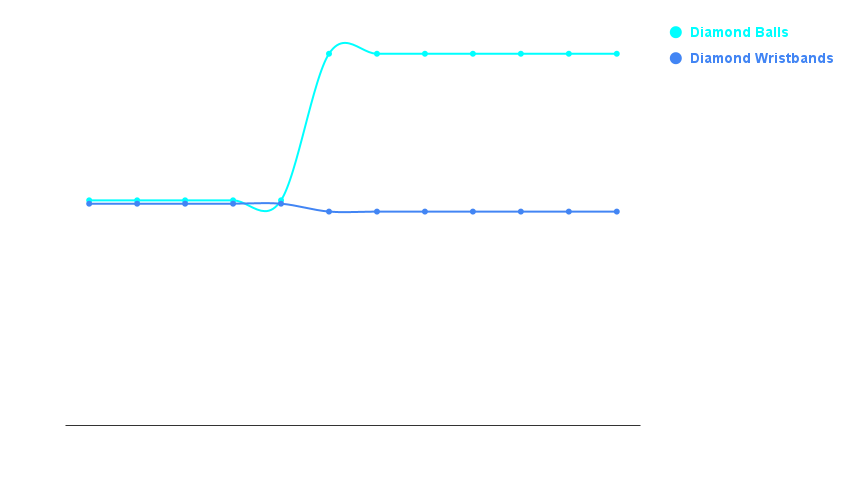 The lowest price of Green - Platinum Shin pads
Green Manufacture Shin Pads on Pressing (+43.8 PTS) costs 5500 Credits.
Red Manufacture Shin Pads on Pressing (+65.6 PTS) cost 7999 Credits.
Gold Manufacture Shin Pads on Set Pieces (+50 PTS) cost 13000 Credits. 
Platinum Shin Pads of Domination on Pressing (+55 PTS) costs 22500 Credits.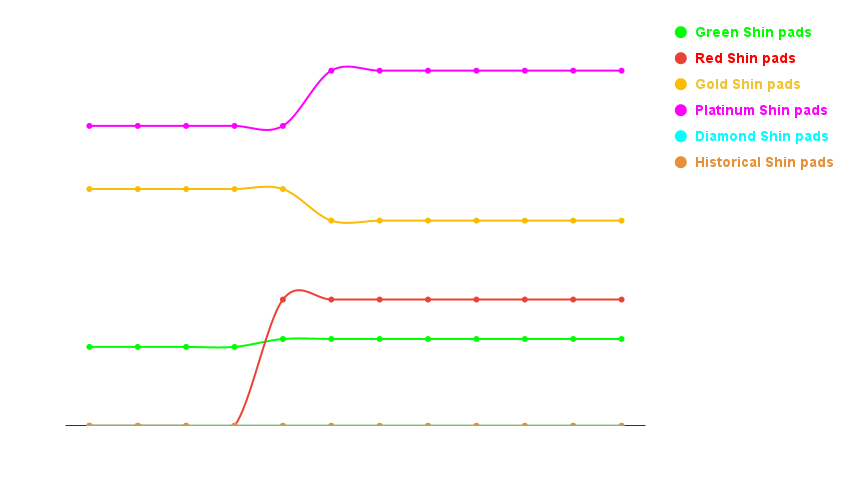 The lowest price of Material Fragments
White Fragment - 4 to 7 Credits
Red Fragment - 4 to 6 Credits
Blue Fragment - 6 to 10 Credits
Green Fragment - 5 to 7 Credits
Yellow Fragment - 15 to 18 Credits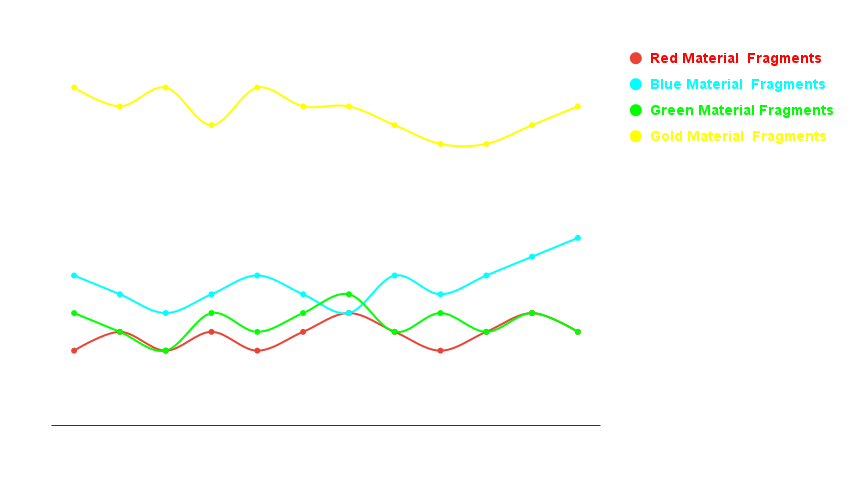 Common Packs
Bronze Pack - 4 Credits
Silver Pack - 4 Credits
Gold Pack - 9 Credits
Platinum Pack - 23 Credits
Diamond Pack - 25 Credits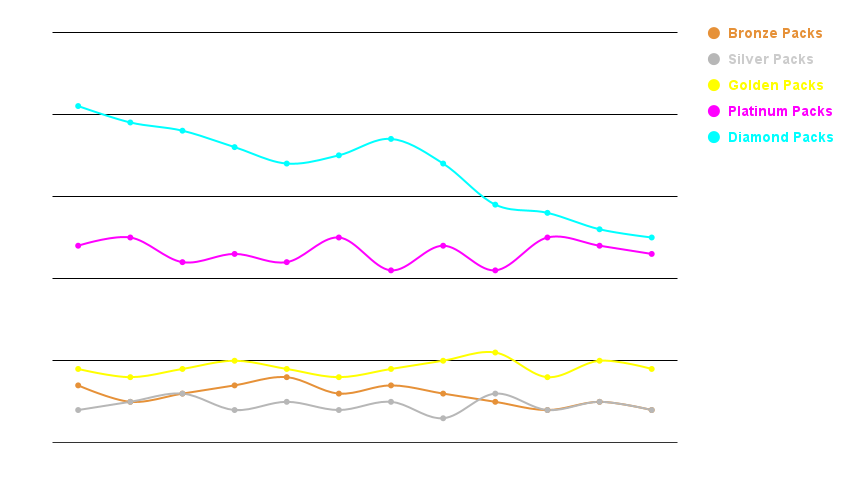 Crystals of Success
Green Crystal of Success - 175 Credits
Red Crystal of Success - 436 Credits
Gold Crystal of Success - 1250 Credits
Platinum Crystal of Success - 3525 Credits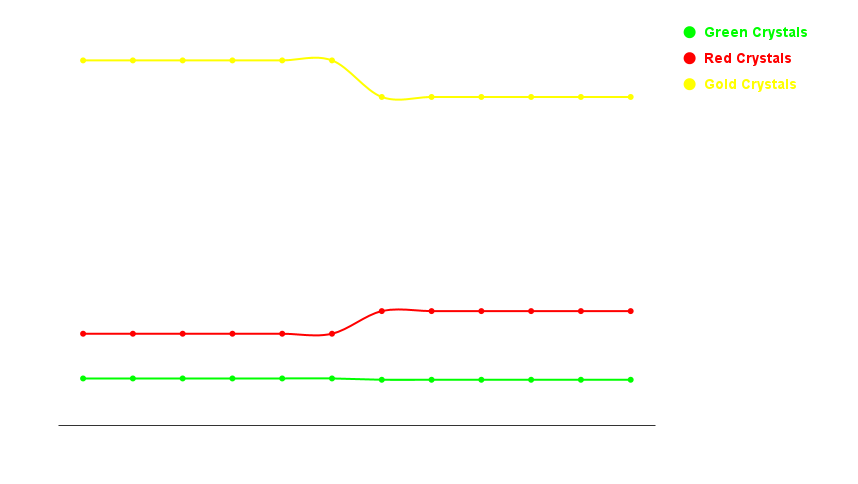 Drinks
a/ Increasing Skills
Rocket Fuel Drink- allows making a free Training Centre
II (+100 Trainings) - 70 Credits
III (+200 Trainings) - 145 Credits
IV (+300 Trainings) - 230 Credits
V (+500 Trainings) - 530 Credits
Team Training Drink - more trainings in team training (one skill)
IV (50%) - 30 Credits
V (80%) - 78 Credits
b/ Cheaper training (euro)
Pennywise Drink- reduces the price of a Euro in training for a given period of time
II (-15% for 30 minutes) - 13  Credits
III (-30% for 30 minutes) - 35 Credits
IV (-20% for 6 hours) - 32 Credits
V (-30% for 6 hours) - 119 Credits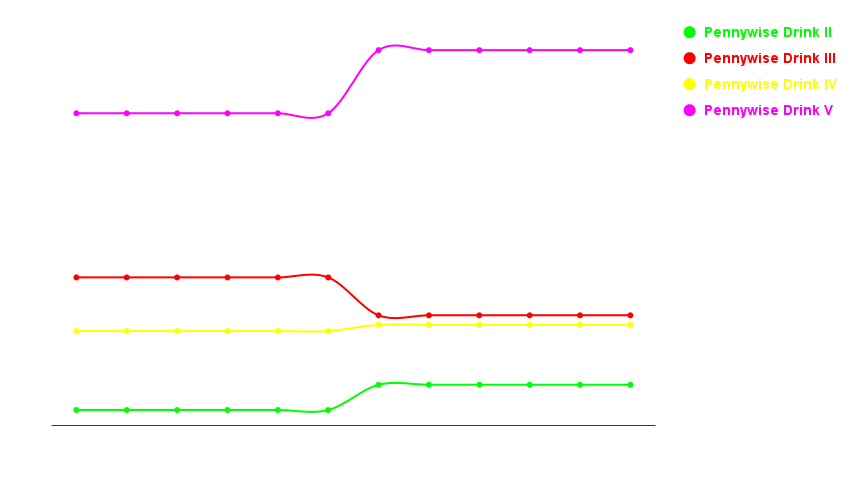 c/ Cheaper training (energy)
Provident Drink - reduces the cost of Energy when training with a bot
II (-10% for 30 minutes) - 40 Credits
III (-20% for 30 minutes) - 279 Credits
IV (-10% for 6 hours) - 69Credits
V (-20% for 6 hours) - 590 Credits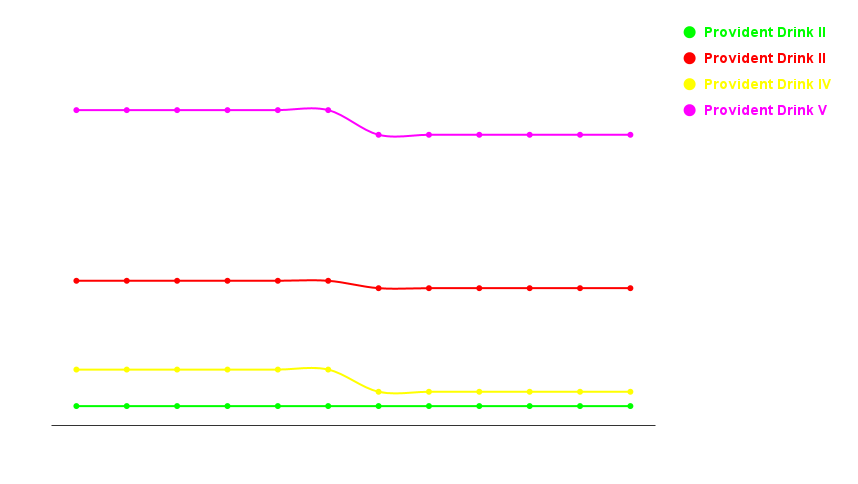 d/ More Euro from work
Millionaire Drink- increases the Euro gained from Work
I (+20% for 30 min) - 12 Credits
II (+50% for 30 min) - not available on the market
III (+100% for 30 min) - 330 Credits
IV (+50% for 6 hours) -  38 Credits
V (+100% for 6 hours) - 450 Credits
e/ Selling Items
Golden Drink- increases the number of Golden Balls for selling Items
III (+20% for 15 minutes) - 49 Credits
IV (+45% for 15 minutes) - 80 Credits
V (+70% for 15 minutes)- 777 Credits
Dealer Drink - increases the number of Euro for selling Items
III (30% for 15 minutes) - are not available on the market. 
IV (65% for 15 minutes) - not available on the market
V (100% for 15 minutes) - 90 Credits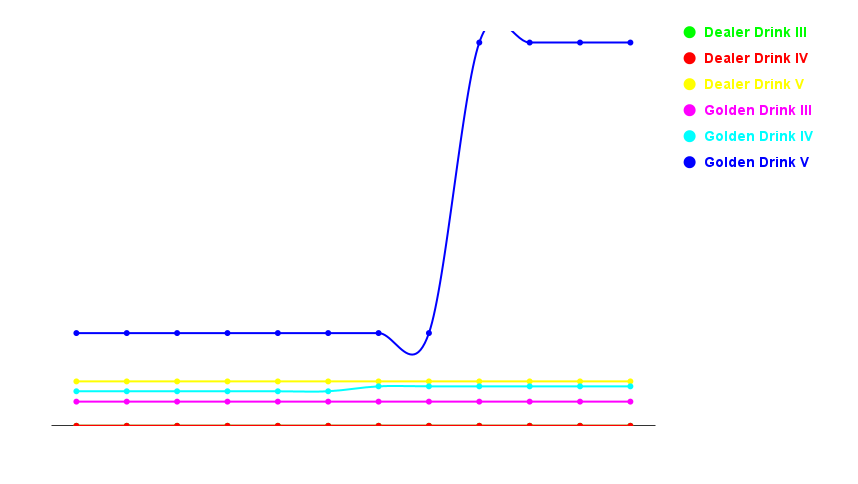 f/ Others
Engagement Drink - free engagement activation at any level
33% - 109 Credits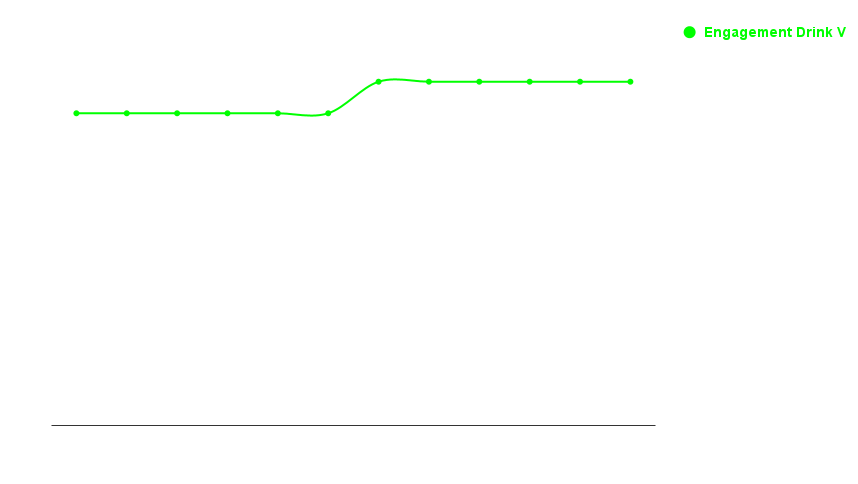 Thank you for reading my article. We'll see you next week! 
Author:Wyl3winho
GOLDEN BALLS IN CARD COLLECTIONS
Hello, this is Matushevsky!
Last week I presented what the energy situation looks like in individual collections. Which ones have the most and which ones have the least? Today I will present a similar list for golden balls.
We can get golden balls in 30 collections:. NY BEBUNS, INSKPOT 2ND, GIENTKIE OPONY, HANOWAY, PLAYERS WHO LIKE TO DRINK, ELITE HUNTERS, EASTERN LEGENDS, REALM ROYALE, FC HIENAS, KS UNIA SWOCHOWO, ENGINE FAULT, U&C RIGHT DEFENDERS, U&C LEFT FORWARDS, VALIANCE CREW, RIVER PLATE, WYSPA SPOKOJNEJ STAROŚCI, KS TRZCIANA 2000, RIGHT MIDFIELDERS AND DEFENDERS, CENTER MIDFIELDERS AND DEFENDERS, LEFT MIDFIELDERS AND DEFENDERS, FORWARDS, TEAM HEROES, GOALKEEPERS (EPIC), DEFENSIVE AND OFFENSIVE MIDFIELDERS (EPIC), LEFT DEFENDERS (TOP20), CENTER MIDFIELDERS (TOP20), LEFT MIDFIELDERS (TOP20), DEFENDERS AND GOALKEEPERS (LEGENDARY), NORTHERN FLEET (TEAM), NANKATSU SC (TEAM).
Let's see what they look like sorted:
1/ GIENTKIE OPONY: 200 Golden Balls - 180 Fame Points
2/ INSKPOT 2ND: 250 Golden Balls - 120 Fame Points
3/ PLAYERS WHO LIKE TO DRINK: 250 Golden Balls - 180 Fame Points
4/ ELITE HUNTERS: 1000 Golden Balls - 520 Fame Points
5/ LEFT FORWARDS (NIEBIESKI): 1000 Golden Balls - 780 Fame Points
6/ EASTERN LEGENDS: 1000 Golden Balls - 1590 Fame Points
7/ REALM ROYALE: 3500 Golden Balls - 440 Fame Points
8/ FC HIENAS: 4000 Golden Balls - 640 Fame Points
9/ HANOWAY: 4000 Golden Balls - 660 Fame Points
10/ RIGHT DEFENDERS (NIEBIESKI): 4000 Golden Balls - 780 Fame Points
11/ KS UNIA SWOCHOWO: 5000 Golden Balls - 870 Fame Points
12/ ENGINE FAULT: 5000 Golden Balls - 1220 Fame Points
13/ NY BEBUNS: 6000 Golden Balls - 1160 Fame Points
14/ WYSPA SPOKOJNEJ STAROŚCI: 8500 Golden Balls - 1540 Fame Points
15/ LEFT MIDFIELDERS AND DEFENDERS: 10000 Golden Balls - 2400 Fame Points
16/ CENTER MIDFIELDERS AND DEFENDERS: 10000 Golden Balls - 2400 Fame Points
17/ RIGHT MIDFIELDERS AND DEFENDERS: 10000 Golden Balls - 2400 Fame Points
18/ KS TRZCIANA 2000: 10000 Golden Balls - 3060 Fame Points
19/ RIVER PLATE: 10000 Golden Balls - 3500 Fame Points
20/ FORWARDS: 10000 Golden Balls - 3600 Fame Points
21/ GOALKEEPERS (EPIC): 10000 Golden Balls - 3600 Fame Points
22/ VALIANCE CREW: 10000 Golden Balls - 4620 Fame Points
23/ LEFT MIDFIELDERS (TOP20): 10000 Golden Balls - 11680 Fame Points
24/ TEAM HEROES: 18500 Golden Balls - 2390 Fame Points
25/ DEFENSIVE AND OFFENSIVE MIDFIELDERS (EPIC): 20000 Golden Balls - 7200 Fame Points
26/ NORTHERN FLEET (TEAM): 50000 Golden Balls - 9480 Fame Points
27/ LEFT DEFENDERS (TOP20): 50000 Golden Balls - 11680 Fame Points
28/ CENTER MIDFIELDERS (TOP20): 50000 Golden Balls - 11680 Fame Points
29/ DEFENDERS AND GOALKEEPERS (LEGENDARY): 50000 Golden Balls - 24600 Fame Points
30/ NANKATSU SC (TEAM): 100000 Golden Balls - 18640 Fame Points
We have seen that this is a wise converter:
1/ REALM ROYALE - 0,125 Fame Point per 1 Golden Ball
2/ TEAM HEROES - 0,129 Fame Point per 1 Golden Ball
3/ FC HIENAS - 0,16 Fame Point per 1 Golden Ball
4/ HANOWAY - 0,165 Fame Point per 1 Golden Ball
5/ KS UNIA SWOCHOWO - 0,174 Fame Pointper 1 Golden Ball
6/ WYSPA SPOKOJNEJ STAROŚCI - 0,18 Fame Point per 1 Golden Ball
7/ NANKATSU SC (TEAM) - 0186 Fame Point per 1 Golden Ball
8/ NORTHERN FLEET (TEAM) - 0,189 Fame Point per 1 Golden Ball
9/ NY BEBUNS - 0,19 Fame Point per 1 Golden Ball
10/ RIGHT DEFENDERS (NIEBIESKI) - 0,195 Fame Point per 1 Golden Ball
Thank you for your attention, I will come back next week with an analysis of collections containing ball of success.
Author: Matushevsky
A REGRETTABLE EPISODE: INSENSITIVE MESSAGES BETWEEN STARS
Saturday, October 15, 2023 - The world of FTG, a platform that brings together football enthusiasts, has recently been shaken by a regrettable incident that has sparked deep reflection in the community. The FTG community has witnessed an unprecedented clash between two of its most prominent players, Agustin "Pepe" Marchesin and Dario Rodriguez Peña. The controversy revolves around a series of exchanged messages that have shaken the community and ignited a debate about ethics in the game. These messages contained extremely insensitive and offensive wishes related to the recipient's health.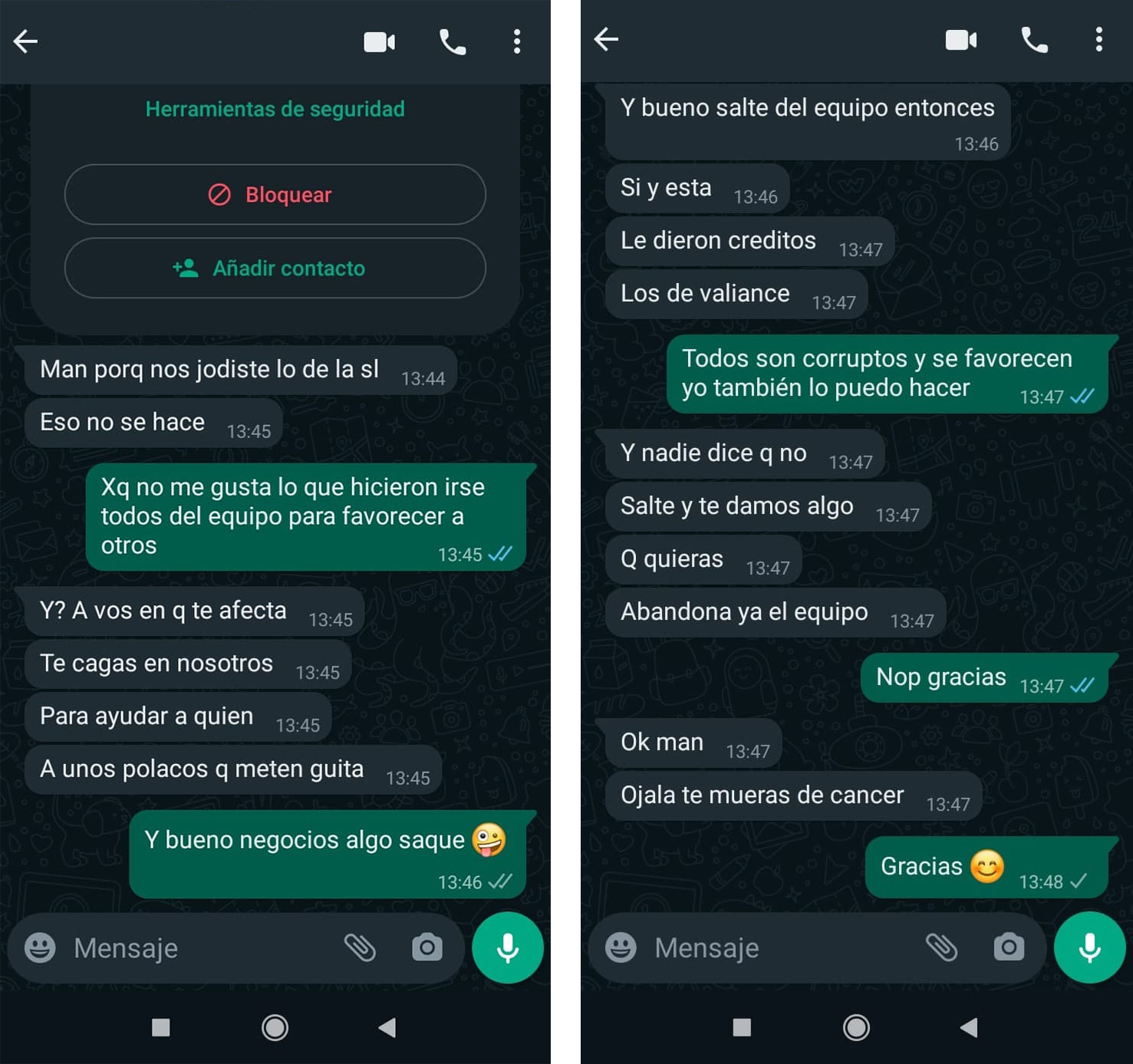 The conversation in question originated when Dario, known for his impressive OVR and gaming skills, received a message from Marchesin, nicknamed "Pepe." The message, which began seemingly harmless, quickly took an unpleasant turn. In a surprising twist, Marchesin expressed his frustration over a position change in Dario's team, which was allegedly intended to favor Latam United in the Super League. Marchesin accused Dario of betraying his team and favoring a rival.
The conversation became even more intense when Dario responded with criticisms of other teams and players, claiming that everyone was willing to favor themselves. Tensions escalated rapidly, and Marchesin lost his composure, expressing his displeasure in an extremely offensive manner.
In a particularly shocking moment in the conversation, Marchesin made an extremely hurtful comment towards Dario, wishing him to suffer from a severe illness. This statement immediately sparked a debate in the FTG community and raised questions about the ethics of players and the game's administration.
Beyond the in-game consequences, this episode highlights the need to balance the intensity of competition with respect for others. I call on the FTG administration to condemn this behavior.
At a time when the community is deeply engaged in a debate about ethics in the game, we must remember that FTG is a platform for fun and excitement. While competition is essential, empathy and respect are fundamental values that must be upheld at all times.
Although the majority of the FTG community condemns the offensive language and hurtful wishes expressed in these messages, some players have raised questions about the nature of rivalry in the game. They argue that in a highly competitive environment like FTG, the adrenaline and fervor of competition can sometimes lead to extreme emotional expressions.
This controversy has raised important questions about the boundaries of rivalry in FTG and the responsibility of players. The game's administration is taking steps to address the incident and assess appropriate sanctions.
We hope that this controversy serves as a reminder of the need to balance the intensity of competition with respect for others. FTG is a platform for fun and excitement, and we must work together to preserve that spirit. The community comes together to express support for the affected player and to reiterate its commitment to a safe and respectful gaming environment. In these times, let's always remember that, beyond rivalry, we are interconnected human beings in this virtual world. There won't be a recommended song this week due to the sensitive nature of the topic, and we must treat it with the utmost respect. Until the next edition, folks.
Author: secu
TO WHAT EXTENT CAN A TEAM GO TO WIN IT ALL?
Football, who doesn't know it? Don't tell me you don't. In this great sport, we always wonder how far a team can go to win it all. Well, we've found a real-life example that will make you laugh, cry, and question if what I'm telling you is true. But both the real-life story and that of C N Marcillo are real, why do I say that? You might wonder, it's because the current top 2 team on the USA server did something unbelievable.
But to put it in context, let's look at a real-life case. Imagine a team called "The Gluttons." Not the most fearsome name, right? Well, that's just the beginning of this story. The Gluttons are a football team, but not one of those teams you see in the Champions League, no, they're a neighborhood team, literally!
In the last game of their local league, The Gluttons found themselves in a... complicated situation. They needed to win to be crowned champions. However, there was a small problem. Most of their players were busy in a "hot dog eating contest." Yes, seriously! While the game was going on, The Gluttons' players took turns playing for a while and then running to the eating contest. The first half ended in a tie, as The Gluttons alternated between scoring goals and eating more hot dogs. At halftime, the coach gave them an emotional pep talk and reminded them that, although hot dogs were delicious, the glory of the championship was even tastier.
In the second half, the unthinkable happened. With the score against them and only minutes left, the last Gluttons player pulled off an impressive dribble, evaded a defender, and scored the winning goal. The Gluttons won the championship while the opposing team was left completely baffled!
Now, what many have been waiting for, the epic saga of FTG that has it all: intrigue, twisted strategies, unexpected twists, and... memes, yes, who would have thought, memes.
Let's start at the end, did you really think we were going to start at the end? Let's begin at the beginning: at the start of the season, C N Marcilio Dias seemed invincible, with a squad full of stars and their reigning Super League defender. However, Valiance Crew, with their second-place OVR, wasn't ready to give up without a fight. It seemed like we were in for an epic season, and we were right.
Calm prevailed until midway through the season, when Marcilio made a decision that shook the server. They made two high-profile signings, Agustin Marchesin and Salvatore, with the aim of strengthening their team for complete dominance. This move wasn't well-received by many, and Valiance didn't stand still either. They signed Vizmark and two of the best midfielders on the server, MysTerioN and HUNTER. And there, folks, the battle for glory began.
Feeling overwhelmed by the double competition, Marcilio decided to prematurely exit the Champions Tournament to focus solely on the Super League. Both teams were tied on points, and everything would be decided by goal difference. This is where the plot of this novel gets complicated.
Marcilio, with connections to Latam United, devised a plan for their last match against Valiance: make Latam United lose by WO (Walkover) and concede only 3 goals against them. They moved a Latam player, Negreiros, from a goalkeeper position to a forward, and another goalkeeper left the team, all to ensure the defeat. But a Latam player decided to rebel and changed positions, thwarting Marcilio's plans.
Desperate, they tried to change the position of several players to goalkeeper to lose by WO again, but they no longer had the resources to do so. Then, Agustin Marchesin sent reckless and insensitive messages to Dario, which we emphatically condemn.
Finally, the matches went ahead as planned. Valiance Crew won their match against Latam United, as expected. Marcilio had one last chance to win the Super League: they had to score 6 goals against Los Angeles Clickers. However, the latter played their hearts out and thwarted Marcilio's plans. Memes flooded Discord and WhatsApp, and glory faded before their eyes.Don't ask me why this story happened, ask the team with the most goalkeepers on the server.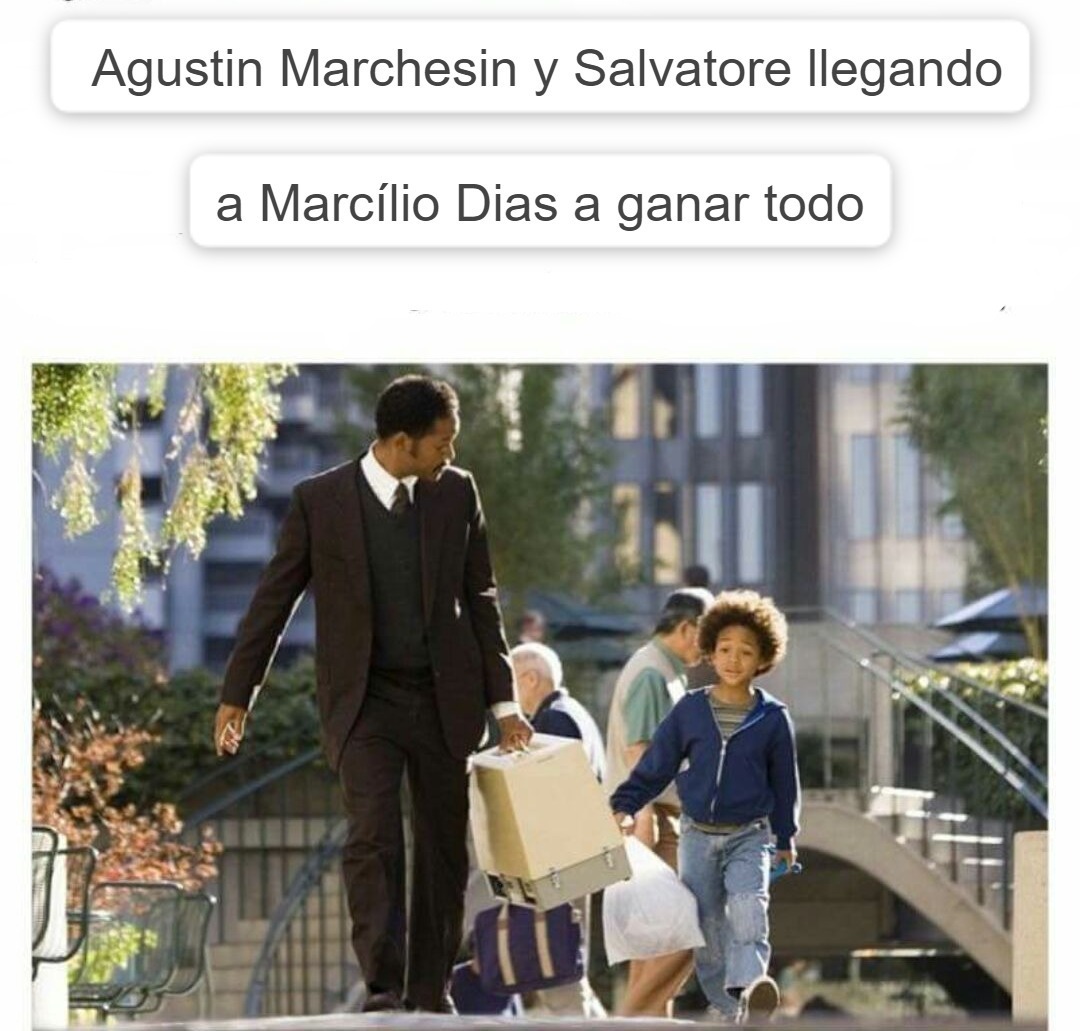 5 Minutes Later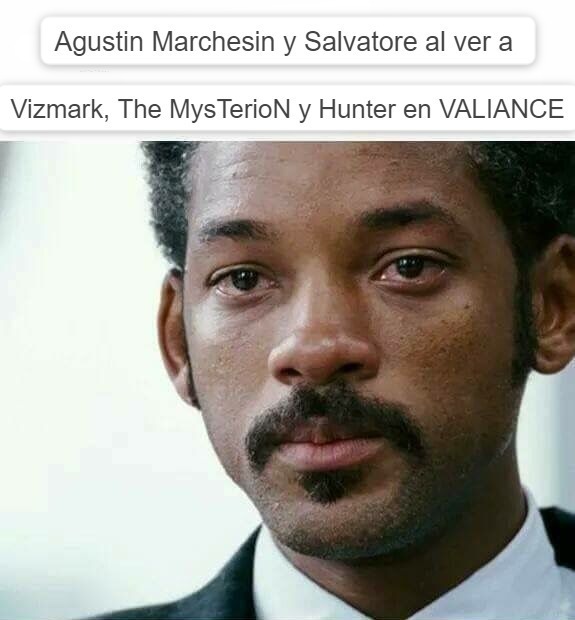 Who would have thought that a season in FTG could have so many plot twists? One thing is clear: when it comes to football, anything can happen, even the most twisted strategies and the most unexpected turns. This week's song is "Skin de Bandida" by Oscar Maydon, Junior H, and Gabillito Ballesteros. Enjoy it.
Author: Vizmark
FAREWELL TO THE AMERICAN SERVER
Good afternoon, ladies and gentlemen. This is the first issue of the log after the servers are merged. I hope that everything happened calmly and without problems, and this action will bring a lot of interesting things to the game, so this is my first article for a new audience, and so, dear readers, will we get acquainted? My nickname in the game is Dodo, and my name is Sergey, I live in Ukraine. I hope you will like my articles and you will read them with pleasure. In this article, we will say goodbye to you with the American server and a little nostalgia for the server.
Ten seasons is a relatively short time, during this period a child can be born. In our case, the service life of the American server turned out to be short. But this did not prevent each player from remembering his own moment. In this article, we will slightly compare the results of the server and we will try to recall the best moments that occurred during this short period of the existence of the American server.
Let's start with the most interesting thing last season: the fight in the Super League went to the last goal (and was slightly spoiled by the last match C N Marcílio Dias against Los Angeles Clickers, which lasted 12 hours), and C N Marcílio Dias lacked only two goals scored to become champions.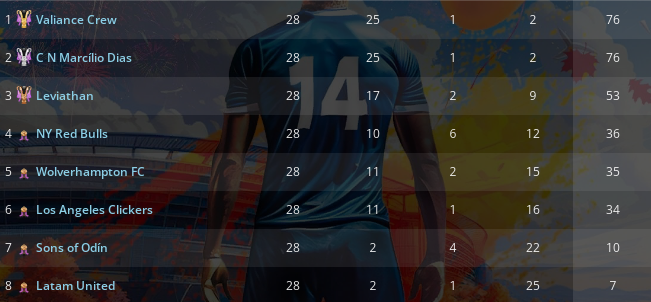 For ten seasons on the American server there were nine seasons in the Super League. It is worth noting the clubs Leviathan and Latam United, who spent all nine seasons in the super League and never left it. Yes, it's hard to keep a high bar for such a long time from the leaders of the first seasons, they are now at the bottom of the table, but recently the Leviathan club has been able to return to Borbu and occupy the top of the table for several seasons.
The most titles and I will not be afraid of this legendary club on the American server is C N Marcilio Dias. They have three wins in the Super League and three silverware, as well as four wins in the CHAMPIONS TOURNAMENT. Perhaps you will say that Valance Crew also has three wins in the Super League, but they are less titled so there is nothing to discuss here.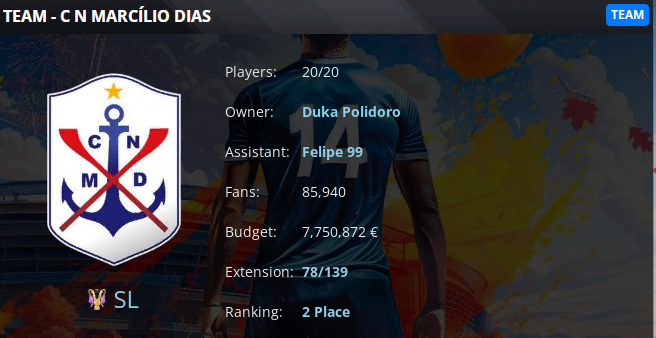 But it is worth saying that each club is legendary in its own way, because they have not broken up, but are progressing and increasing competition at every stage. Every club could be here.
After the clubs, we move on to the players. Now I will gather the top team of the American server for my opinion. I warn you this is my opinion and it may differ from yours and there is nothing forbidding in this.
I will assemble the composition according to the 3-1-5-1 scheme
Let's start with the goalkeeper, here I think no one will have any questions because I will put Matushevsky here.
The three defenders are thus Really, Goofy and Destructionnss. 
I put Feer Simon in the place of the defensive midfielder.
I put Henrik in the place of the right midfielder
In place of the left midfielder SzaQ Akrobata  
The three central midfielders consist Aczak, Krystian Salach and The MysTerioN.
And FavelaSSJ predictably takes the place of the attacker.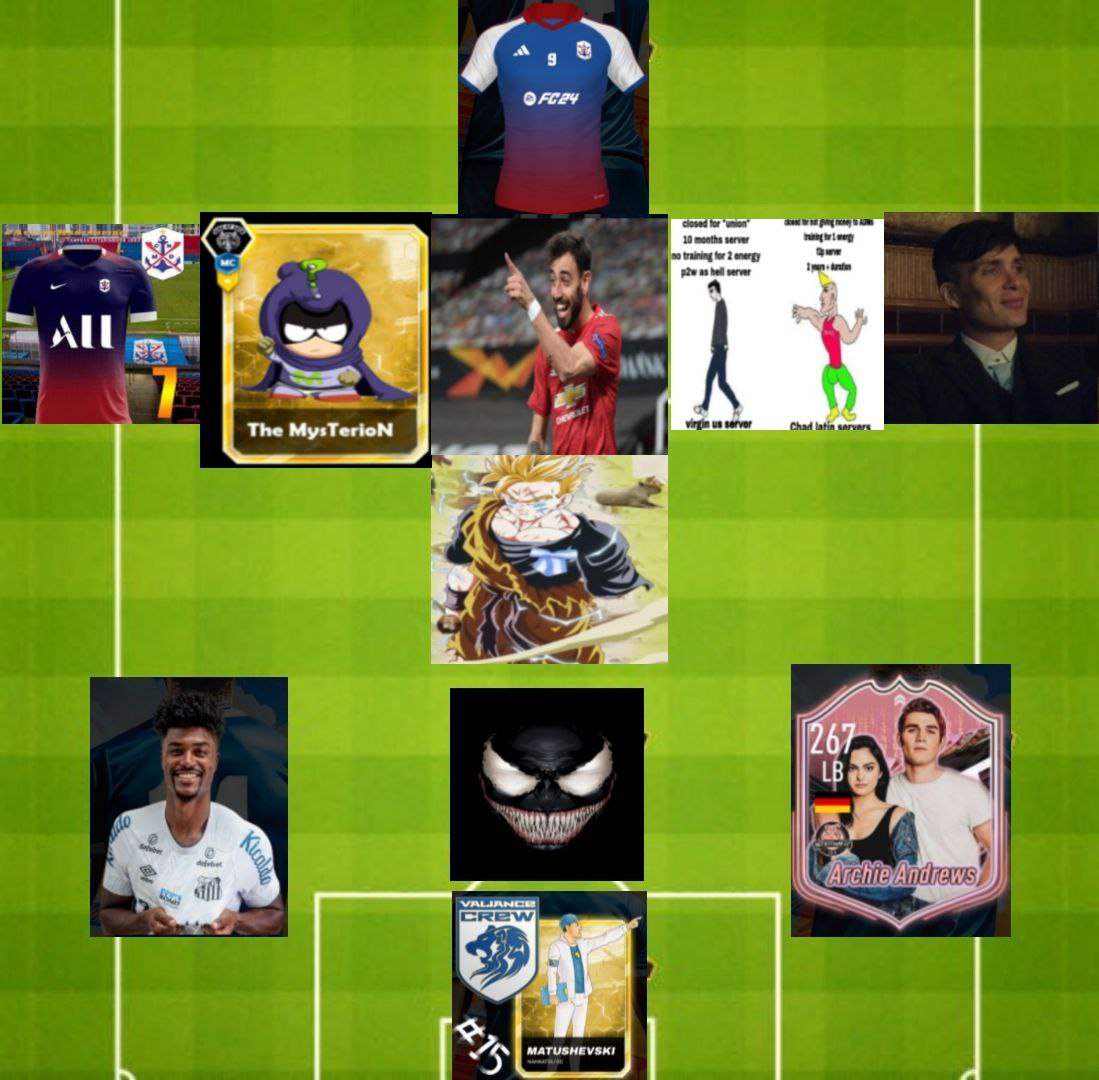 This is how, in my humble opinion, the team of the American server looks after ten seasons.
At the end of the article, I would like to wish every player who moves from the American server good luck, I hope everyone will be able to get used to the new pace and time zone and there will be a minimum of problems. I wish more players to increase healthy competition and you will be able to train better. And of course I wish each club more victories and fewer unpredictable results. This concludes this article, I hope you will like it. Sincerely yours, Dodo journalist.
Author: Dodo
We are unified! Now all players from the US server are together with the European server transformed into a single large server. The idea is to unify a scattered community and build one strong, populated server rather than several smaller servers.
Several gigabytes of data had to be transferred and reconstructed but, thank God, all items, clubs and statistics were not affected and we can continue our football career on the European server where the American server left off. I hope no one forgot to change the email to make it different on both servers, or even deleted the inactive player because if it was the same email they ended up losing the evolution of the American player.
Unfortunately we had some instabilities on the American server at the end of the season, and some matches took a long time to start and lasted a few hours, this interfered with the last round of the Superleague (SL) and the final stretch of the national championships, but now the season is over and we will start with everything new and merged.
Despite being born together at the beginning of this year, the two servers went their separate ways, and we recently did an article comparing the values of items in the US and EU markets and concluded that, if we compare the values by comparing only the items that are at sale on both servers, the European server is more than 60% more expensive than maintaining a player other than the American server. However, now everything changes with increased competitiveness.
Competitiveness this season will be something new and never seen before in the game, as teams that are used to SL, for example, may be left out now with new teams being inserted together, and in the same way in national championships and cups. All teams will have to get used to the new players and teams included, tactics, weekly training, bets, transfers, time zone, among other factors that will be faced in the learning curve of this new phase.
Will we have big favorites this season? It's still early, as the season ended last Monday, and the merge started yesterday (Tuesday), so we're still going to get used to the super server's top teams and the best players in each position.
Will the US and EU server teams come together to compete against the new rivals? Or will their casts mix as if they've known each other for a long time? It is something that we will keep an eye on with the boards of the teams that are making a lot of moves in terms of transfers for the start of the season.
Remembering that you can play on two accounts, but interaction between them will be a violation of the T&C. There will also be a complete new draw of leagues at all levels as many new clubs will enter the game. And the time difference? This is what we must get used to, as the European server time zone, UTC-1, will remain unchanged and will apply to all players.
I had an account on the European server but I thought it would be better to delete it because it had the same email and I didn't use it, I only focused on the American player, and now I'm looking forward to what this merger will be like. Here's to new challenges and new battles between the best players, best teams and may the best win.
And will there be a new event? Ah, I believe we have a new event coming, yes, based on Halloween or the server merger, but it looks like a mega event is coming, let's get ready.
Are you excited to see what this new cycle will be like? I am, so let's play. Oh, and the journal is also merged! Just good news. Leave your comment at the bottom of this page. See you next week. Good luck and happy gaming to everyone!
Author: Diegol
C N MARCILIO DIAS: FROM FAVORITES TO SEASON'S SURPRISE
In a surprising twist of events, the most beloved and feared team, C N Maricillo Dias, has gone from being the undisputed favorite to... well, winning absolutely nothing this season. Ouch! It seems even the best have their off days, or in this case, their off season.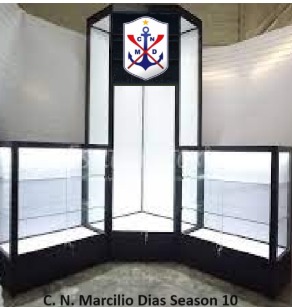 It's as if the football gods conspired against them, and I'm not talking about the zodiac ones, but those star players who just didn't perform as expected. It's kind of like if Superman lost his cape, and Batman had to go without the Batmobile!
The team that used to terrify their opponents with an impenetrable defense and a devastating offense found themselves watching other teams walk away with the trophies. It looks like Marcilio Dias' magic has faded! They had FavelaSSJ, a forward who needs no introduction. He was a genuine goal-scoring machine, at least when facing smaller teams, because against Valiance Crew, well, that's a whole different story!
The stage was set for Marcilio Dias to have a perfect season, taking both the Super League and the Champions Tournament. But Valiance Crew wasn't having any of it. Up until midseason, everything was going as usual. Then, C N Maricillo Dias made a bold move by signing Agustin Marchesin, the server's best ball boy, and Salvatore, the server's best water boy, right in the middle of the season! This move didn't sit well with the community, and the criticisms poured in.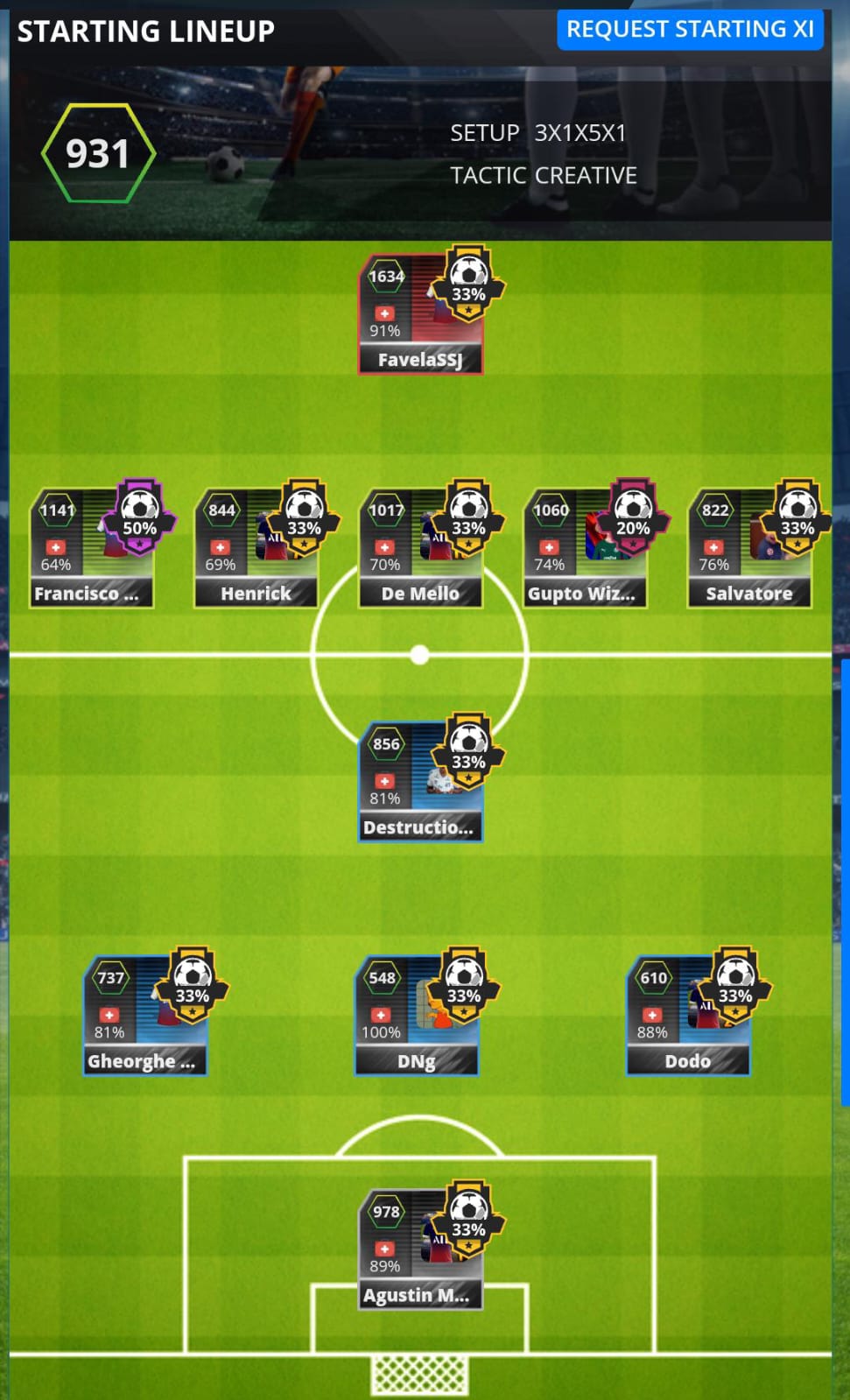 C N Marcelio Dias Team
But Valiance Crew, upon seeing these moves, decided they wouldn't be outdone. They brought in heavy artillery, including the best defender in the US server, Vizmark, The MysTerioN, and the great HUNTER. These signings were pivotal in complicating MD's plans and turning the title fight into a real battle. Spoiler alert: it was a great battle full of excitement and credit spending, but don't ask me, ask Latam United, the team with the most goalkeepers on the server.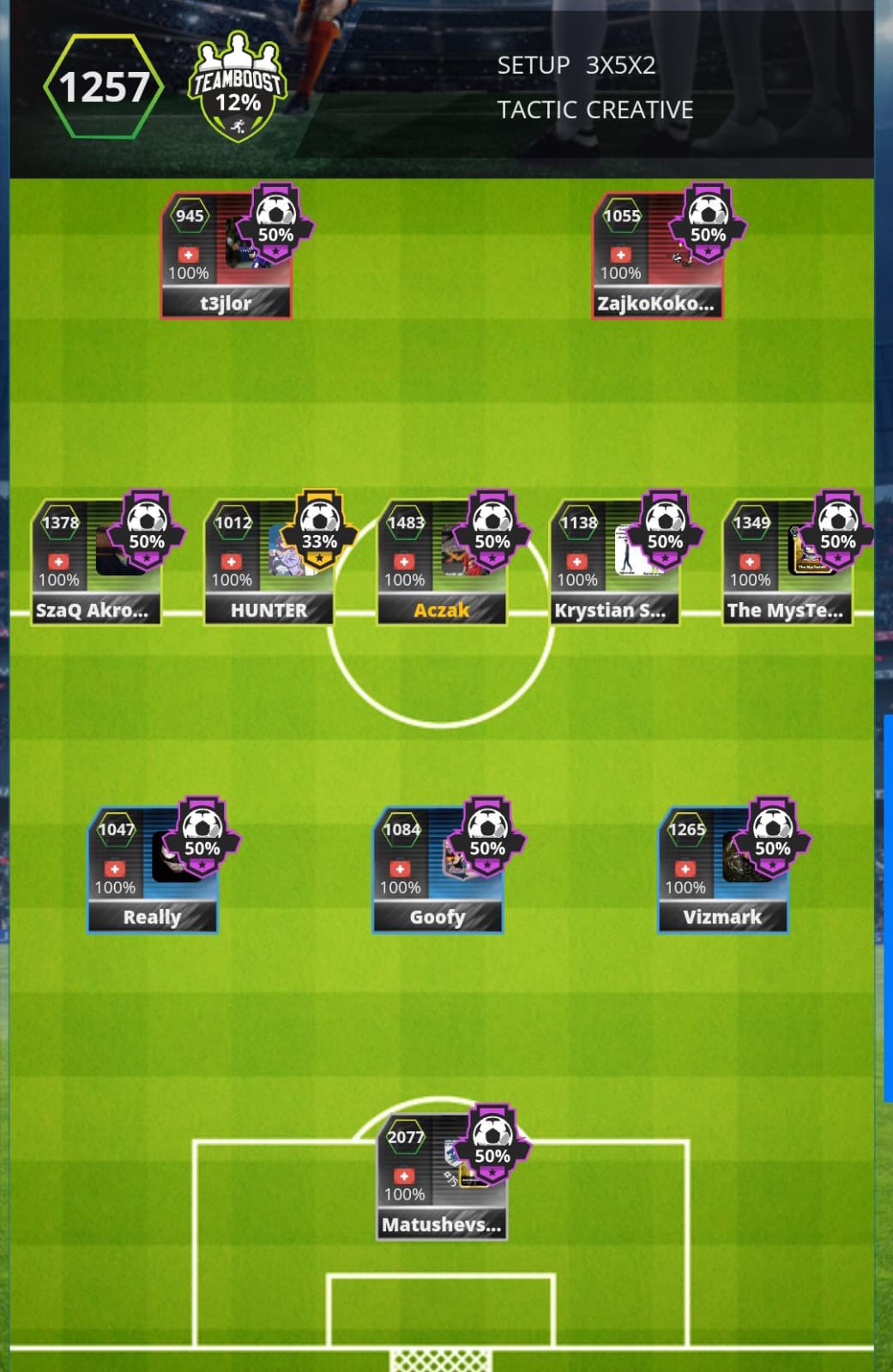 Valience Team 
As the season progressed, Marcilio decided to withdraw from the Champions, or so it seems because we're not sure of such a decision, to focus on the Super League. But despite their impressive team, they ended up in second place, losing on goal difference! Marchesín and Salvatore, who were supposed to win everything by playing only half the season, came up empty-handed. What a twist of events! MD went from being the favorite to becoming the season's surprise. It sounds like a soap opera made by Televisa, but it's not. It's not all sadness for C N Maricillo Dias, though, as Duka Polidoro won 200 premium keys in a pack, something is something. Right?
In FTG, as in life, sometimes the boldest strategies can lead you to glory or leave you empty-handed, or in this case, with cleats but no trophies. Last season gave us an important lesson: no matter how much money you spend on flash signings, at the end of the day, real victory comes from teamwork, smart strategy, and a bit of luck. In the world of FTG, where plot twists are more surprising than a soap opera episode, only one thing is certain: the fun never runs out! So get ready for more laughs, excitement, and surprises because the next season is just around the corner, a fusion awaits us, and this was the last chance to win it all for many teams, for others, the final cry. 
This leads me to ask you, yes, you, reading this article, how are you preparing for the fusion? Thank you to everyone who took the time to read this sports report, and for the song of the week, 
I recommend"Nueva Vida" by our buddy, Peso Pluma. Until next time.
Author: The MysTerioN
ONEFOOTBALL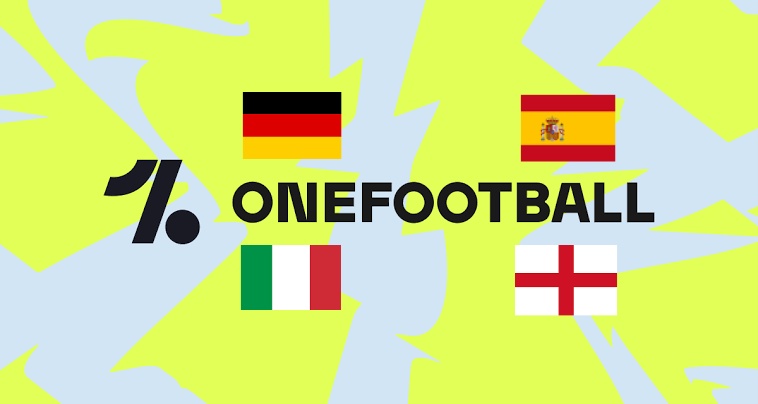 Goalkeeper Vinizin is free on the market after the end of his meeting together with his agents and the board of directors of Cruzeiro FC, in this meeting it was agreed to end the goalkeeper's time after 2 seasons of achievements at the club, being the immediate reserve of the team's current goalkeeper , the player was part of the team's rise in the third division until reaching the peak of the team, gaining access to the first division last season, the player together with his representatives were dissatisfied with his little opportunity in the games, remaining in the majority of the season warming the bench and seeing his "rival" gaining 100% ownership of the team and being the coach's favorite, the player and the club announced his departure and the athlete intends to be announced by the new team in a short time, Rumors say that he will return to the second division for a project that has been attracting attention!
2B England, Liverpool FC is one of the clubs that has had the best performance in the second division, the club that was already a current player in the first division with good campaigns ended up suffering due to a management crisis and was relegated, the club's current board believed in the reassembly of the team, investing heavily in recent seasons, putting together a competitive team aiming to reach the top 2 in the league and return to the long-awaited first division where the club lived for a long time, this season the team is in 5th place with coach Primox doing a great job of tactical organization in the team, the club has Ariel being the top scorer with 35 goals scored and Alexis being the highlight of the team's creation serving 21 passes to goals fighting for the leader medal in the league, the club has been standing out for its teamwork and individual work with these 2 big stars of the team already being watched by teams from other divisions! The club is slowly bringing pride back and giving its opponents trouble!
1A Italy, West Ham United FC has been one of Italy's biggest projects, with the club taking over as the biggest British club after the fall of Newcastle after the club was the biggest in 1A, West Ham led by Goretzka is making a high level campaign with the team currently vying for a place to compete in an international tournament next season, the club is going through a great phase managing to give work to the big players and gaining points against the smaller ones, but the club has been going through a "slump" after the coach's departure!
2B Germany, Juventus has been one of the teams in search of the division title, the team has been fighting on equal terms with 3 other teams for the chance to take the lead in the Championship with the 4 being the favorites, Juventus currently led by President Cesar, despite fighting for the title, is still going through some unknowns and suspicions not only from the fans but also from the press, the club that is currently in 4th place in the league with 2 points behind 1st place, is going through a moment without any Technical Committee leading the club field, with the President having to take on this role after his internal discussion with the club's former coach, the board is looking for a new coach as quickly as possible but not yet a name that has already advanced negotiations with the club, some names have been analyzed for the position such as Tifeu (Saint Angels FC), Dolores (Chacarita FC), Black09 (Atletico Yacare) the names currently employed on the club's list, but the board is still looking for other names to assume as soon as possible as team coach!
Author: James Maddison
JHON JAIRO: THE BRAIN BEHIND WOLVES 
John Jairo, born in Medellin 28 years ago, is a name that resonates strongly in the city. He comes from a wealthy family, but what truly defines him is not his material wealth but his sharp mind and passion for football. From a very young age, his intelligence and analytical abilities were evident, not only in his academic pursuits but also in other areas such as sports, social life, and hobbies, paving the way for a career that would change his life.
In his childhood, John Jairo not only played football in the streets of Medellin but also spent hours watching matches and dissecting strategies. His love for the game was evident, and his family supported him wholeheartedly. During family gatherings, while others enjoyed their meals, John Jairo and his grandfather, a passionate football fan and a supporter of Atletico Nacional, discussed tactics, players, recent matches, referee decisions, and even the chants of the fans.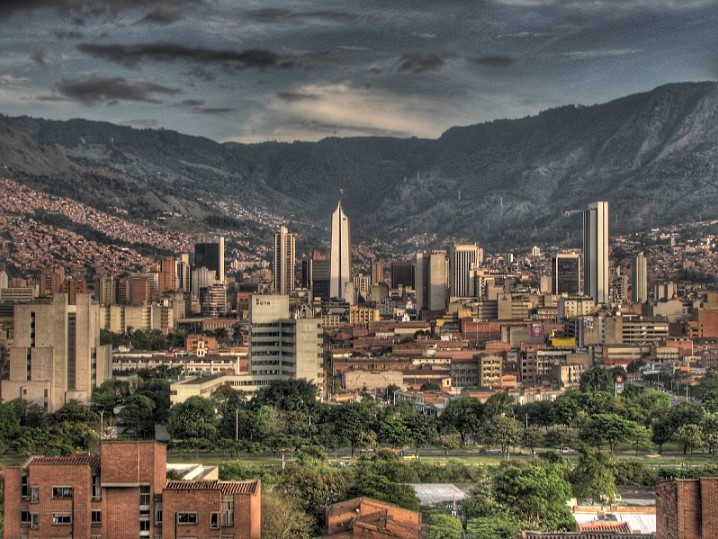 Despite his privileged background, John Jairo never felt disconnected from the reality of Medellin. His family often organized charitable events to help the less fortunate. This commitment to the community instilled important values in him, such as humility and the desire to give back to his hometown, something it had given him abundantly – unconditional love.
One of the most influential figures in John Jairo's life was his childhood hero, the legendary Colombian goalkeeper, René Higuita. On one occasion, John Jairo had the opportunity to meet Higuita in person during a charitable event, even though he was quite young. This experience marked a before and after in his life. Higuita not only autographed a jersey for him but also shared anecdotes and advice with the young football enthusiast. He was deeply impressed by his idol's humility and passion, and that meeting reinforced his determination to succeed in football.
As John Jairo grew, so did his ambition. Combining his intelligence and passion for football, he set out not only to become a prominent player but also to change the game from within. Over the years, he struck up a friendship with Khieven 22, another football enthusiast and a player with relentless drive. Khieven 22 was the driving force that Jhon needed to reach his goals, and together, they shared dreams of being part of a high-level football team.
The opportunity arose when, after years of dedication and effort, John Jairo and Khieven 22, friends from their university internships, joined a new project: Wolverhampton. John Jairo, the mastermind behind the tactics, and Khieven, the driving force on the field, became an unbeatable duo. Wolverhampton thrived under their leadership, ascending in the league and earning the admiration of fans worldwide.
During its early seasons, Wolverhampton played in the second division of Spain, winning it quite easily. They even triumphed in the first division by securing both the cup and the league of the country without losing a single match. This led them to dream big, aiming for the SuperLeague.
Both Khieven 22 and John Jairo got down to work to assemble a squad that was not only competitive but also ensured that each player had a pivotal role within the team. This fostered an unprecedented camaraderie that was reflected on the field.
Today, thanks to John Jairo's intelligence and the collective effort of all the players, Wolverhampton is a team that has never been relegated. They have clinched the European tournament, and even though they lost the final in the following season, the team feels stronger than ever, and the fans are grateful. The stadiums are always packed.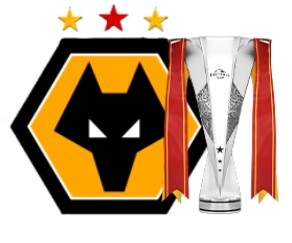 John Jairo never forgot his roots in Medellín, and his success at Wolves allowed him to give back to his community, something he always wanted. He has a dining hall that operates every day, providing meals for the homeless. He organizes charitable events and plays benefit matches. He organized football clinics for underprivileged children, donated funds to local charities, and became a role model for young talents in Medellín. It's said that one of his upcoming projects in life is to establish a Wolves youth training facility in Medellin and expand it throughout South America.
The story of John Jairo, from his humble beginnings to his success at Wolverhampton, is a testament to the passion, intelligence, and determination that can open doors and change lives. His journey inspires everyone to pursue their dreams with dedication and humility, regardless of where life takes them.
Author: Lucas Ferrari
PROMISING PLAYERS IN FTG
Greetings to all our FT colleagues! 
In this article, we will explore in depth some of the promising players emerging in the competitive world of FT. 
These young talents are demonstrating impressive mastery of their characters and strategies in local and national tournaments, and are ready to take their skills to the next level. 
Join us on this journey to meet the players who could become future FTG legends.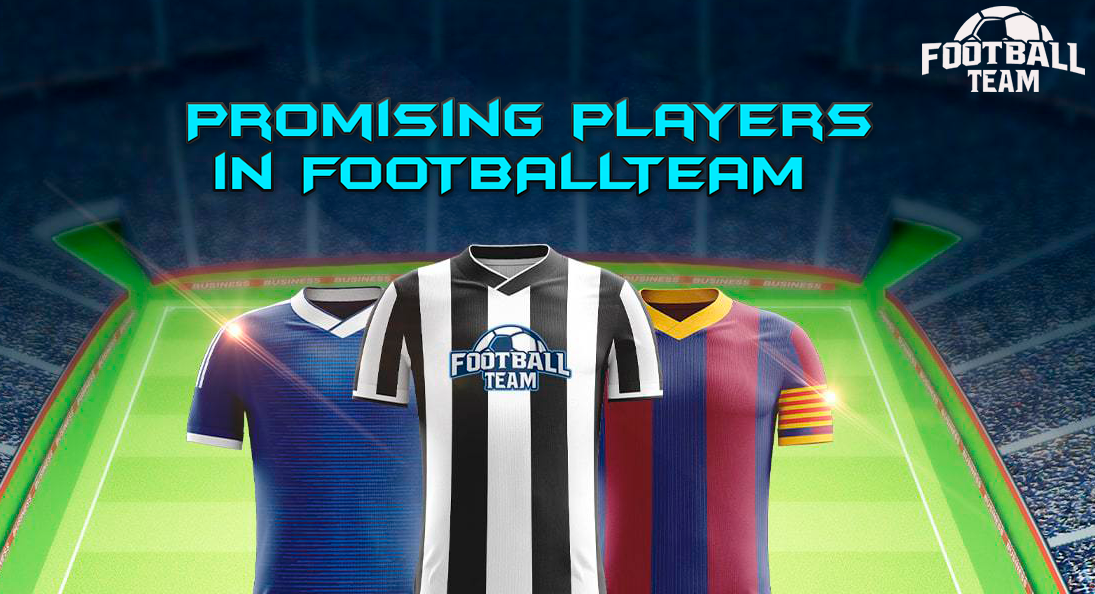 When it comes to the world of football, some merely participate in the game, while others, like Fardeck, redefine it. 
With an impressive career that spans more than 500 matches, he has indelibly left his mark on the history of football, establishing himself as an virtuoso in his role.
From his debut in the lower divisions, from NY Red Bulls,  Fardeck showcased an innate talent for both scoring and creating goals. His impressive statistics of 178 goals in 505 matches are a testament to his ability to contribute not only defensively but also offensively. His skill in linking up with his teammates is nothing short of extraordinary, evidenced by 94 assists throughout his career.
However, what truly sets him apart is his uncanny ability to make a difference in the defensive phase of the game. With 306 successful interventions, Fardeck has been a nightmare for opposing forwards. His knack for anticipating and snuffing out danger is unparalleled, demonstrating his mastery in ball recovery and his ability to initiate plays from deep within the field.
A Model of Fair Play
While his primary role is to protect his team's goal, Fardeck is also renowned for his exemplary sportsmanship. Throughout his career in Latam United, he has only accumulated four yellow cards, underscoring his dedication to the principles of respect and sportsmanship. His ability to be a rock in defense without resorting to unnecessary fouls is a testament to his intelligence and discipline on the pitch.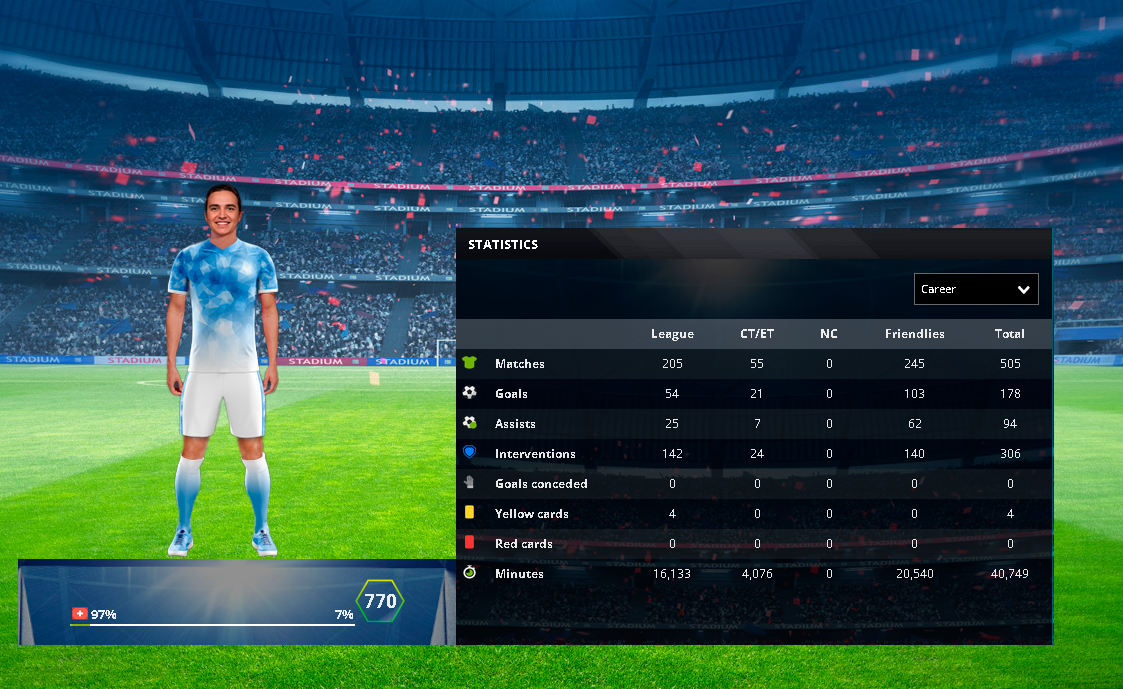 The Bright Future of Fardeck
Despite his long and illustrious career, he still has plenty to offer. His determination and passion for the game remain evident in every match he plays. 
As he progresses in his career, he continues to be a vital element in his team's midfield, offering defensive stability and on-field leadership.
Football game fans worldwide eagerly await what this midfield maestro has in store for the upcoming chapters of his career. His unwavering commitment to excellence and his love for the game ensure he'll remain a prominent figure in the footballing world for the next seasons in the new server.
Fardeck's Remarkable Legacy
Fardeck's impact is not limited to the field; It spreads everywhere. He is more than just a leader; He is an embodiment of excellence both on and off the field. During his time at Wolverhampton FC he opted for hard work, dedication and a humble attitude, which has been a source of inspiration for his colleagues and admirers.
His presence on the field has been fundamental in each team's pursuit of glory, offering not only defensive stability but also a strategic brilliance that has played a fundamental role in the acquisition of this team's last titles.
Without a doubt, Fardeck is one of the most talented and exceptional midfielders of this great EU server, who today comes to an end. 
His legacy will continue to resonate long after he retires from the game, leaving an indelible mark that will be treasured with deep respect and admiration by those who managed to know and play with him. 
His unwavering commitment to the game and his dedication to the community combine to establish him as an enduring icon in the field of football. 
That's all for today, I hope you like this.
¡See you soon, warriors!
Author:Khieven 22
THE IMPORTANCE OF A POWERFUL BACK LINE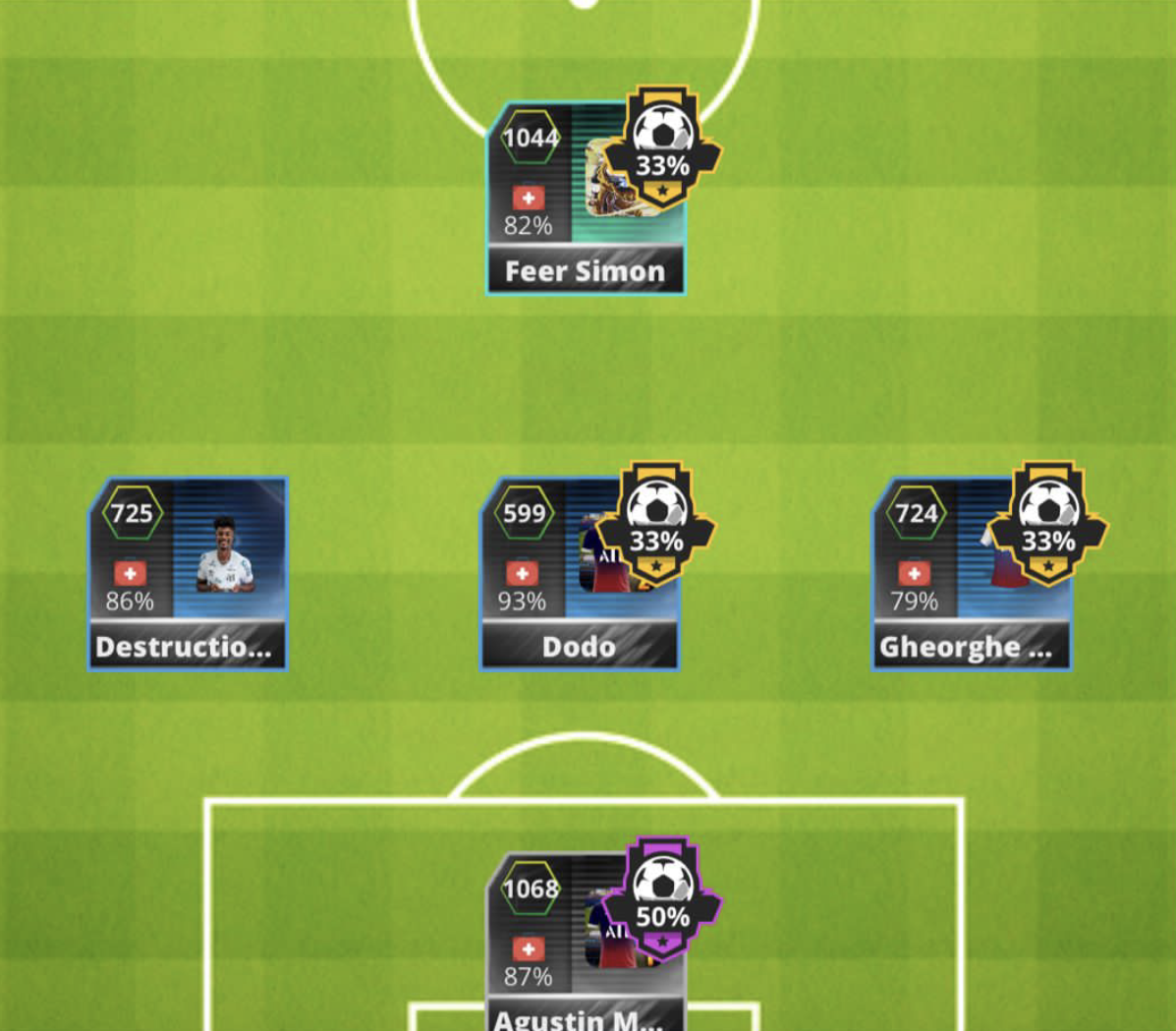 Speak my consecrated ones! A very good morning to you, at the end of the event, the atmosphere gets a little sad, you know, without salt, missing something to make you happy... you may not even be enjoying the event, but as soon as it ends, that sadness hits, I know how you are feeling. feeling, I'm the same. But changing the subject here, what do you think of this historic event? It could have happened before with the players lost, right? I think so too, but maybe those 50k of energy we received made everything better, those 50k were really good... how did they think of something that good? Anyway, with this update we won't be playing for a while, so how about a newspaper to keep you excited? Today I'm going to talk about the importance of a strong defensive line, something that nobody thinks about, they just want to know about midfield and attack, but we know that without a solid defense there's no point in having a strong attack, you score 3 goals and concede 5, it's not enough Right, my dears, so below is important information for us to know.
We all know that having a strong attack is important to winning many titles, what we don't realize is that having a strong defense line is one of the most essential pillars for a team's success in football tournaments. This sector of the field plays a crucial role in defense, and its solidity can be decisive in achieving victory and winning titles.
Firstly, a strong back line offers security and stability to the team. The players' trust in their defenders allows the rest of the time to focus more on attacking, knowing that there is a solid rearguard protecting the goal. This promotes a balance between offensive and defensive actions, increasing the chances of success, the midfield can go more forward knowing that there is a reliable defender back there who will save you from danger.
Furthermore, a strong backline provides a solid foundation on which to build the game. Defenders are not only responsible for preventing goals, but also for initiating attacks, providing the link between defense and midfield. With a solid defense, time can maintain possession of the ball and create scoring opportunities with greater security, Diniz's famous tic tac, but without the danger of suffering retaliation, perhaps Guardiola's tic tac.
Discipline and organization are fundamental characteristics of a strong defense line. Defenders need to act in sync, maintaining adequate formation and coverage, avoiding gaps for opponents. Effective communication and mutual understanding between members of the defensive line are essential aspects of ensuring a cohesive and efficient defense.
Another benefit of a strong defense is minimizing the risk of conceding goals. In competitive tournaments, where every goal counts, having a robust backline can mean the difference between victory and defeat. Games are often decided by narrow margins, and a solid defense can make the difference at crucial moments. An example of this was the defensive difference between Valience Crew and Marcílio Dias, the difference in a title was 2 goals, which could have been avoided if Marcílio had a strong defense line like the Crew, which was not possible in this season.
Furthermore, a strong back line contributes to the team's winning mentality. Knowing that the defense is solid and reliable creates a positive team spirit, motivating players to give their best effort and believe they can win. This confidence is vital in moments of pressure, where determination and belief in success can tip the balance in the team's favor.
In short, having a strong defense line is a key element in winning titles in football tournaments. It provides security, stability, balance between attack and defense, the basis for building the game, discipline, organization, reducing the risk of goals and a winning strategy. Investing in strengthening this sector of time could be the way to achieve glory on the sports field.
With that, I'll be here guys! What did you think of the text? A good defender is another level, right? 3 defenders then plus your defensive midfielder is what? Too good, my dears, that's it. I'll stop here, see you now on the next server! Until next time, we're together my dears!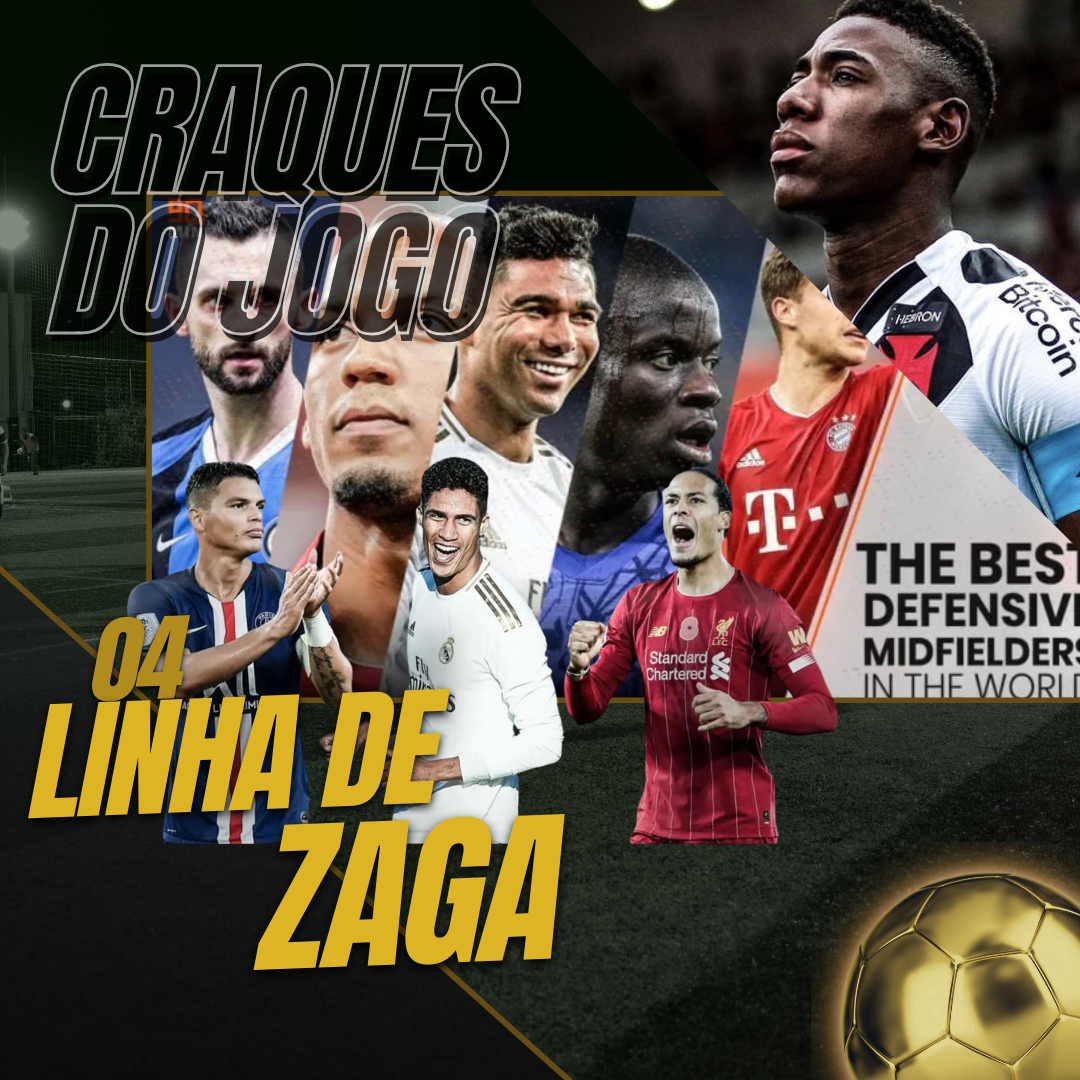 Autor: Henrick
LET'S TALK ABOUT TACTICS!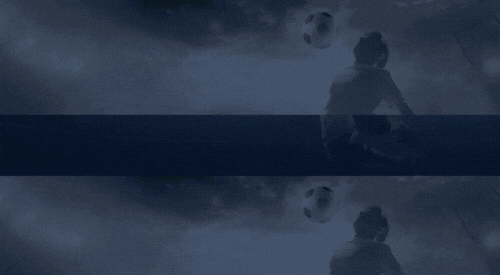 WELCOME
Welcome to a new edition of "Let's Talk Tactics." I want to extend a warm welcome to the entire EU server! I hope to meet the needs of this server and share a bit about myself. I have extensive experience as a manager of my team, having played that role since the game's inception on the Latam server. I continued my role on the US server, and I've been leading a team for many seasons. Along this journey, I've discovered the best strategies for every moment in the game to reduce the chances of mistakes and increase our chances of success.
In each edition, we'll analyze a tactic or have a versus match between two tactics of your choice. You'll also find weekly tip & tricks posts and counterstrategy discussions. During the analyses, I'll share my insights on what to do in different game situations to use the tactic that suits that moment best.
I assure you that I am very receptive to your comments and requests, so if you have any questions, feel free to reach out, and I'll do my best to help.
In the US Journal, after analyzing season after season, I concluded that the most commonly used tactics are the 3-1-5-1, 3-1-4-2, 3-5-2, 4-2-3-1, 4-5-1, and occasionally the 3-5-1-1. I understand that something similar might be happening here on the EU server, which is why I suggest that, in these initial editions, we can analyze these tactics to start fresh on this server.
Now, let's dive into the analysis of the first tactic on the EU server. We'll be covering the most important tactic: The 3-1-5-1
Analysis of the 3-1-5-1:
Starting from the premise that having the strongest midfield is key to winning in this game, I can affirm that having 6 out of 11 players contributing to the midfield is "a lot." If one of these players is a defensive midfielder with a "bonus," it becomes indispensable for achieving victory. Naturally, this tactic has a weak attack, so the key to using it effectively is to have an exceptional forward!

Tips & Tricks:
It's absolutely crucial for the best midfielder on the team to play as a defensive midfielder, and if they have a bonus, it creates a significant advantage in both midfield and defense. They don't necessarily need to have high aggression, but precision, efficiency, and creativity are essential. The defensive midfielder assists in both defensive and offensive corners, so they should excel in set-piece plays. This player can't be just anyone; they must be the most well-rounded player on the team, possessing skills for different situations. If you exploit this advantage, you can significantly increase your chances of winning matches!

Counterstrategy:
To beat the 3-1-5-1 in matches with similar overall ratings, consider using the same tactic but with strategic positional adjustments. Alternatively, defend with four defenders, especially if you can use the 4-2-3-1 and have two strong central midfielders. If your opponent insists on using the 3-1-5-1, defending with four defenders can greatly reduce the chances of their forward capitalizing on scoring opportunities. If you're determined to win, you should use the same tactic, ensure your midfielders are playing aggressively, and focus your training on playmaking to dominate the midfield. You should also have a better defensive midfielder and a great forward. Be aware that it's a very challenging tactic to overcome in matches with similar overall ratings; victory often comes down to details, making a strong midfield essential.
Ideal Moment to Use This Tactic:
This tactic is best suited for starting a match and isn't meant for specific moments, like ultra-offensive or ultra-defensive tactics
In conclusion, this tactic is perfect for kicking off any match. However, don't be too stubborn; it's impossible for this tactic to conquer all strategies. It's not the best choice when facing a team with four defenders. On the flip side, in the upcoming editions, I'll provide you with more strategies to tackle each tactic!
Author: THE JOKER
VOTE FOR YOUR FAVOURITE ARTICLE
This poll is already closed
VOTE FOR YOUR FAVOURITE US ARTICLE
This poll is already closed
Leave comment
Users must be logged in to comment.
11 Comments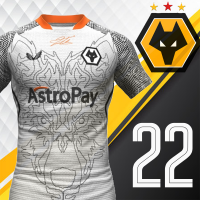 1 month ago
10-19-2023 16:20:18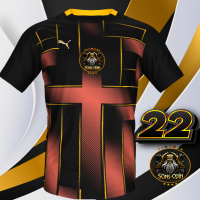 1 month ago
10-18-2023 23:53:23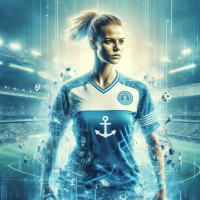 1 month ago
10-18-2023 15:31:21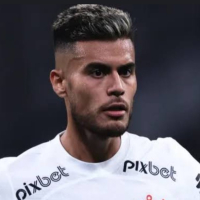 1 month ago
10-18-2023 13:51:37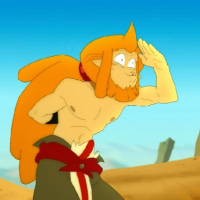 1 month ago
10-18-2023 12:42:30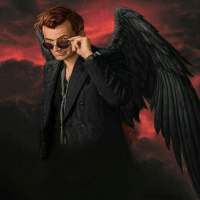 1 month ago
10-18-2023 12:42:28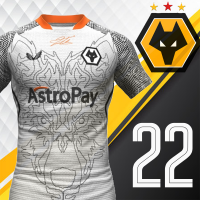 1 month ago
10-18-2023 12:42:25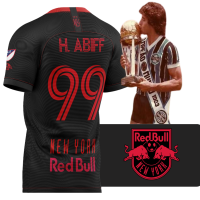 1 month ago
10-18-2023 12:41:10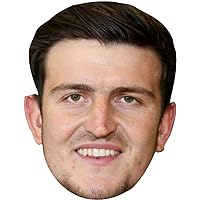 1 month ago
10-18-2023 12:37:16
1 month ago
10-18-2023 12:22:43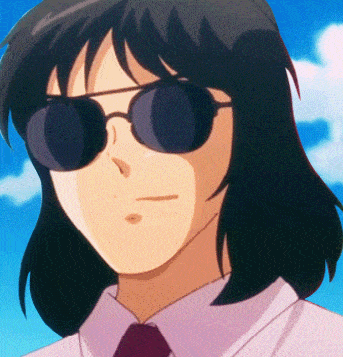 1 month ago
10-18-2023 12:19:25