The FT Sport Journal #43
10-25-2023
Your weekly source of information and entertainment, Sports Journal #43 brought to you by our journalists, is here! Remember to vote for your favourite article at the end! ☕
Starting next week, you'll see less repetitive articles and a bigger variety of content! 📰
TABLE OF CONTENTS
1/ WHAT'S HAPPENING IN THE SUPER LEAGUE?
2/ WHO IS COOLER? SNAFU VS. FAVELASSJ
3/ 10 SEASONS SUMMARIZE - PART TWO
4/ INTERVIEW WITH TWIN LION FISTS
6/ THE SECRETS TO BEING AN ELITE (OR ALMOST) FORWARD. WHAT IF PATRICKKK GOT BANNED? WHO WOULD BE THE BEST FORWARD?
11/ BALL OF SUCCESS IN CARD COLLECTIONS
12/ WHERE ARE THE BEST US PLAYERS?
13/ TEAMS PRETENDING TO BE CHAMPIONS OF THE FIRST LEAGUES
14/ NYMERIA'S RESILIENCE: A STORY OF TRIUMPH ON THE FIELD
15/ BOCA JUNIORS OF MAXIMUM GLORY NOT TO COMPETE
16/ СТ START OF THE GROUP STAGE
17/ HOW DIFFICULT IS IT TO PLAY THE SUPER LEAGUE
WHAT'S HAPPENING IN THE SUPER LEAGUE?
Dear readers,
Good afternoon and welcome to the next edition of Sports Journal. Today, we will be discussing the latest changes made at the highest level of the Super League. How does the Super League table look after the merger of the EU and US servers? Who has made the best transfers? Who did not have enough room in the Super League? We will check out this and other information now!

It is common knowledge that the Super League is comprised of eight teams. Following the server merger, the league is now made up of 6 EU server teams and 2 US server teams. To ensure clarity and transparency, we will begin discussing the teams in order of their placement in the table.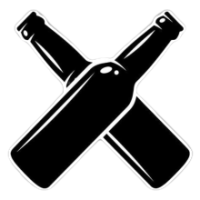 The Stiff Boys to be looking good the league once again this season. They won both the Super League and the Champions Tournament last season and are currently leading the table and overall ranking, which is no surprise to many players. The team of "storks" made two interesting transfers, including the acquisition of ZONY and Matushevsky US. Unfortunately, B A R T M A N bid farewell to the team after many seasons.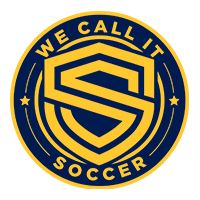 We Call It Soccer seems to be having a challenging start to the season, given that the club's management would have expected better results. However, the team's track record of regular appearances on the Super League podium shows that they have the potential to fight for the highest goals. The management's impressive transfer moves have helped the team get new players who are quickly integrating with their teammates. As a result, they are now one of the few teams capable of causing problems for the Stiff Boys. Among the new players who have joined the team are Lajt, Bella Ciao 11, Aczak, Carles Puyol Saforcada and Feer Simon.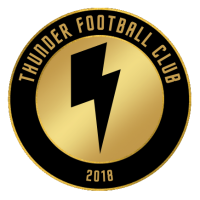 The THUNDER team has been training consistently, and this has paid off as they are currently in 3rd place in the overall ranking. They are looking strong this season, and we'll have to wait and see how the table develops and how many points they score by the end of the season. THUNDER has also strengthened their defense by acquiring two new defenders - SkibaK and Schmetterling, following the break-up of LaFamilia.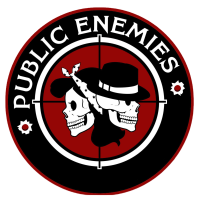 Public Enemies is new merger in the Super League, formed by the combined forces of KS TRZYNACHA and LaFamilia - some of last season's best teams. It's still early to evaluate, but the potential for this newly formed team is undeniable. We'll have to wait until the end of the season to see how they fare, but there's no doubt that they'll be a team to be reckoned with.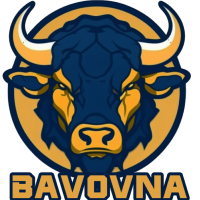 BAVOVNA is an interesting team to follow in the Super League. This is their 6th season and they are the fifth team to play. Recently, they made two transfers of midfielders Inoshishi and Thatch to their team. It looks like BAVOVNA club management is aiming for the top 5 in the current season. It will be interesting to see how they perform and whether they can achieve their goal or not.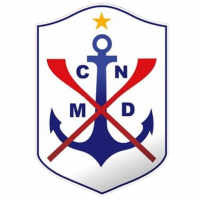 Let's discuss the C N Marcílio Dias team, the first team from the US server that we can host in Super League after the server merger. Despite their impressive record of four Champions Tournament wins and three Super League wins, by comparison they are significantly weaker than the Stiff Boys team due to the vast difference between the two merged servers. I really hope they succeed in their new rivalry, and I wish them all the best!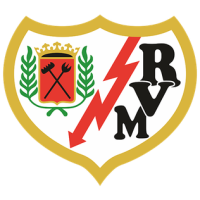 After achieving several victories in the Spanish league, it is now time for the Rayo eSports team to face their biggest challenge yet - competing in the Super League. As expected, the team has made some transfers in preparation for their debut at the highest level of the competition. They have recruited a number of talented players from LaFamilia as well as the skilled B A R T M A N from the Stiff Boys team, as mentioned earlier.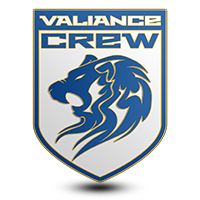 Valiance Crew is currently occupying the last spot in today's table and they are in 12th place in the overall standings, which means that their chances of staying in the Super League are slim. However, they did very well on the US server as they have won the Champions Tournament three times and have also been on the podium multiple times. I sincerely hope that they can turn things around and wish them all the best.
Finally, to quote the classic 'so much from me'.

Author: Andrew Norbertson
WHO IS COOLER? SNAFU VS. FAVELASSJ
Greetings to all. I bring to your attention a battle of two cool players playing in the same position on the football field. There are a total of 5 rounds in the fight. The player gets 1 point for winning the round. So, let's get started.
In this episode, we're going to talk about players who play offensively, because without a strong striker, it's very difficult to win a match. Recently, the servers were merged, so it would be more interesting to have a player from the English server against a player from the American server in this battle.
So, today is the battle between Snafu and FavelaSSJ. The statistics of football players are up-to-date as of 22.10.2023. So, let's find out, which one is cooler?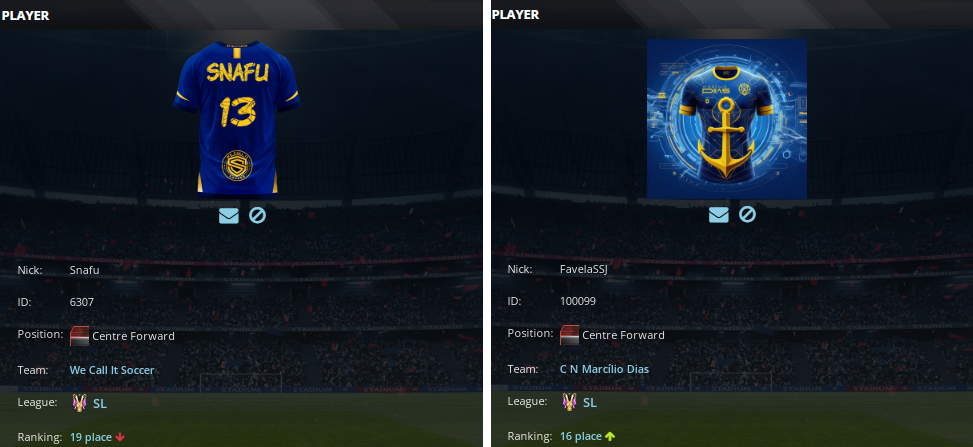 Round 1. Training only
We will evaluate only the training of the players. Snafu total OVR is 915 and FavelaSSJ is 958. Now let's look at how much the players' main skill - efficiency - is pumped. Snafu has 2685 and FavelaSSJ 2008. Now let's compare the stamina of the players. Snafu has 2512, FavelaSSJ has 2056. To sum up, it can be seen that Snafu wins this round.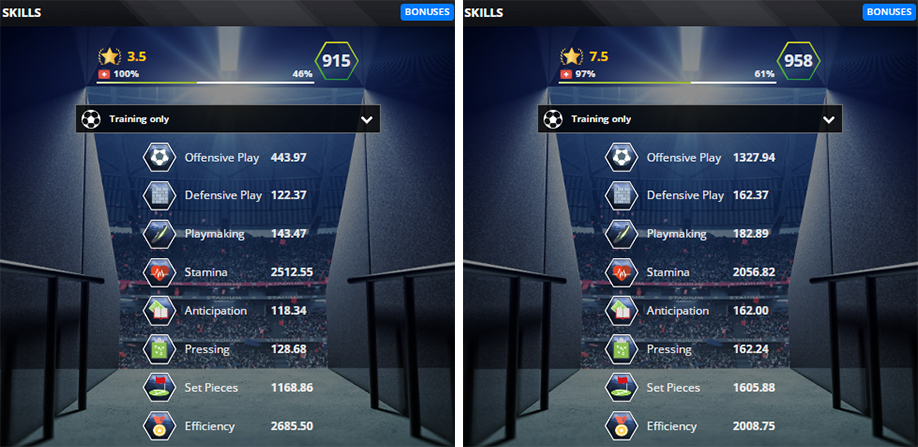 Round 2. Items
In this round, we will compare the items of the players. Snafu items give an additional 3946 points, while FavelaSSJ items give 2322 points. Thus, the winner of this round is Snafu. And the overall score is 2:0.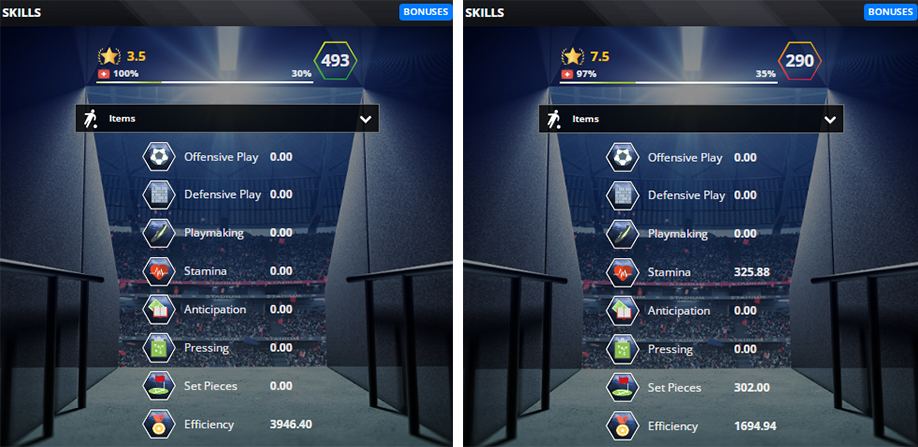 Snafu has a pretty solid start in this battle. And this is a bid to win. Let's see how FavelaSSJ can respond. I think this guy will be able to surprise.
Round 3. Personal awards
In this round, we will consider the personal awards of the players. 
Snafu: 2nd Best Forward 1 GER (Season 1), 3rd Best Forward SuperLeague (Season 4), Silver Ball (Season 3), Golden Ball (Season 8).
FavelaSSJ: 2nd Best Forward 1 ENG (Season 1), 2nd Best Forward SuperLeague (Season 2), 2nd Best Forward SuperLeague (Season 7), 1st Best Forward SuperLeague (Seasons 3, 4, 5, 6, 8, 9, 10).
FavelaSSJ victory in this round is obvious. And the score becomes 2:1.
Round 4. Statistics
And now let's take a look at the players' statistics for their entire careers and for the current season, excluding friendly matches. Only goals will be taken into account.
Let's start with the current season. Although not many matches have been played, there are still some statistics.
Snafu has spent 339 minutes on the pitch in all competitions this season, scoring 5 goals. That is, his efficiency is 1 goal in 68 minutes.
FavelaSSJ has also scored 5 goals in all competitions this season, but has spent 221 minutes on the pitch. And his efficiency is 1 goal in 44 minutes.
Now let's move on to the statistics of the players for their entire careers.
Snafu has scored 379 goals in 22293 minutes. This means that his efficiency on the football field is 1 goal in 59 minutes.
The forward from the American server FavelaSSJ scored 637 goals in 22281 minutes. And his efficiency is equal to 1 goal in 35 minutes.
Based on the statistics of the players, we can see that FavelaSSJ is more effective than his opponent and confidently wins this round. Thus, the score becomes equal to 2:2.

Round 5. Loyalty to the team
In this round, we will assess the loyalty of the players to their clubs.
For the FavelaSSJ player, the C N Marcílio Dias team is the 5th in a row. While for Snafu, Team We Call It Soccer is only the second. As you can see, Snafu is more loyal to his club, playing there from 07.12.2023 to the present. Therefore, it will be fair if it is Snafu who wins this round.
Well, let's sum up the results of the battle, in which Snafu wins with a score of 3:2 in a hard-fought struggle. Congratulations to the winner!
In the course of the battle, we were convinced that the forward XXX, who came from the American server, is a very cool player, having won a lot of awards and excellent statistics on goals scored. And this will only add to the competition on our server, which is a big plus.
Thank you for your attention.
Author: Zidane
10 SEASONS SUMMARIZE - PART TWO
Hello everyone. As you probably remember, last week I started a series of articles in which I tally up the achievements of teams from our server before the merge. I love scoring everything, as you've probably noticed, so we turn it into a little competition. I also want to remind you of the scoring rules.
SuperLeague Winners:
1st - 2 points
2nd - 1 point
3rd - 0.5 points
Champions and European Tournament Winners: 1 point each
Domestic Cup Winners: 1 point
League 1 Winners: 1 point
By scoring points this way, each team had relatively equal chances to earn points for trophies. SuperLeague teams could earn 2+1, and teams outside SuperLeague could earn 1+1+1.
Last week, we checked seasons from the first to the third, and here is the current list of clubs (shortened to the top 10 positions):
Stiff Boys - 7 points
LaFamilia - 4 points
BAVOVNA - 4 points
Obstawiamy - 3 points - The club no longer exists.
Hakuna Matata - 2.5 points
TheBestThalibTeam - 1.5 points
KP DREWNIACY - 1 point - The club no longer exists.
Romper FC - 1 point
KS TRZYNACHA - 1 point
Polish DF - 1 point
Now, let's remind ourselves which teams won trophies in the subsequent seasons. Let's start with the fourth season.
Superleague Winners:
1st - Hakuna Matata - 2 points
2nd - LaFamilia - 1 point
3rd - Obstawiamy - 0.5 points
Champions Tournament:
LaFamilia - 1 point
European Tournament:
Obstawiamy - 1 point
Domestic Cup Winners:
England - RedBull Fighters - 1 point
Spain - НУ ПОГОДИ - 1 point
Germany - BAVOVNA - 1 point
Italy - Romper FC - 1 point
League 1 Winners:
England - RedBull Fighters - 1 point
Spain - Forest Green Rovers (KS TRZYNACHA) - 1 point
Germany - BAVOVNA - 1 point
Italy - CSKA MOSKVA - 1 point
Season 4 is behind us. This was the first season in which Stiff Boys didn't score any points; they didn't even qualify for the top three teams in SuperLeague. For me, this season was important because I started playing for Stiff Boys during the break between the fourth and fifth seasons, and I'm still with the team. Let's see if this transfer helped Stiff Boys and how the fifth season went.
Superleague Winners:
1st - LaFamilia - 2 points
2nd - Obstawiamy - 1 point
3rd - Stiff Boys - 0.5 points
Champions Tournament:
KS TRZYNACHA - 1 point
European Tournament:
BAVOVNA - 1 point
Domestic Cup Winners:
England - RedBull Fighters - 1 point
Spain - Polish DF - 1 point
Germany - THUNDER - 1 point
Italy - Łosie w Kosmosie - 1 point
League 1 Winners:
England - RedBull Fighters - 1 point
Spain - Polish DF - 1 point
Germany - THUNDER - 1 point
Italy - Łosie w Kosmosie - 1 point
In the last two seasons, RedBull Fighters have appeared quite frequently. Maybe it's time to check how our ranking has changed? Let's tally the points and update the top 10 list.
LaFamilia - 8 points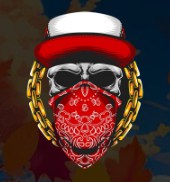 Stiff Boys - 7.5 points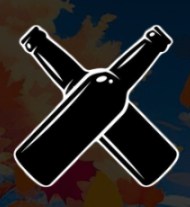 BAVOVNA - 7 points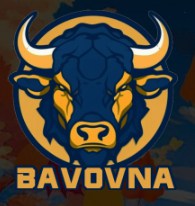 Obstawiamy - 5.5 points - The club no longer exists.
Hakuna Matata - 4.5 points
RedBull Fighters - 4 points
KS TRZYNACHA - 3 points
Polish DF - 3 points
Romper FC  - 2 points
THUNDER - 2 points
We can see LaFamilia moving up one position in the ranking. BAVOVNA continues to collect points steadily each season, maintaining a strong third position with great chances for second or even first place in the ranking. RedBull Fighters made a strong statement with their appearance in the ranking, securing the 6th position immediately. The last team that entered the top 10 after 3rd season is THUNDER, who earned 2 points in 2 seasons, placing them at the 10th position in the ranking. In today's season summary, that's all for now. I'm currently gathering data about players with the most trophies from the first season onwards. If I manage to collect all of their information, I'll create a similar series of articles dedicated specifically to the players. If not, I'll just post whatever I have as a bonus. Wishing everyone productive training sessions, and see you on the field!
Author: Toby
INTERVIEW WITH TWIN LION FISTS
Hello all virtual footballers. In today's holiday edition, I had the pleasure of interviewing the captain, the owner of the Rayo eSportsteam. I would like to introduce you to the player Twin Lion Fists and I invite you to read the interview.
Tell us something about yourself. What's your name, what do you do, any hobbies?
Hello My name is Mark, I am a full time father of 2 little girls and I am training to be a soldier soon again. It's hard to say because I don't have much free time for myself, but if I have time I play football on "Orlik" with friends or watch some episodes of Anime.
Why do you have such a nickname and what made you start your adventure with FT?
History of my nickname is simple, my favorite Anime is Naruto, i am known from Polish server as Byakugan (technic one of mains characters in Naruto) and Twin Lion Fists it's another technique of same character so it wasn't hard for me to make that nickname for me on second server i play.
What are your ambitions as a club? Stay in SuperLeague, win some Cups?
As many people know, we clean the atmosphere in season break when we do transfers. Each subsequent transfer brought us closer to the Super League and we did not try to avoid it. We know for now Cups for us are impossible but maybe if we go to the European Cup maybe we will try to fight for the Championship.
You've been playing Rayo eSports for a long time. How do you rate this club?  
Yes i am here very long time and this club is one of best i even play in my 4 years + Football Team career, we play for fun and nobody make toxic things in our group (except 1 episode which all know xd)
What would you change/add/remove in FT?
Very hard question for players but for me the most important thing that I would change would be to draw leagues more often because playing with the same teams all the time can get boring, especially when so far in most leagues there have been teams that dominate the league.. 
Do you have enemies here? Individual units or maybe entire teams?
I don't have time to have enemies, of course I expect that there are people who don't like me very often and it's mutual. We had regular rivals in the Spanish league like Peaky Blindersor LaFamilia II but I can't say there was any hostility, I think it was a healthy competition.
What advice would you give to a new player just starting out?
For new players the simplest possible advice I can have is to train and do tasks and a calendar, the rest is a matter of patience and whether someone uses the option of buying packages.
How do you like the newly introduced Player Card Packs?
It's very nice content because all players can get some resources for free if they do everyday tasks to get cards and exchange collections. For me it's nice surprise when I see 2 cards with my old nicknames 😉
Why did you choose the right-back position?
I started playing as a defensive Midfielder and started training on pressing and playmaking but one time Rayo needed 1 more Defender so I changed my position to the right-back position of my idol in real life Barcelona Legend Carles Puyol.
If you were to leave Rayo eSports for some reason, what team would you target?
I will never leave Rayo eSports even if I have a low OVR on the team but I am in the owner's chair so they can't throw me away.
Would you like to greet someone in particular?
I would like to greet all the players from my club, both those who have been playing for Rayo for a long time and those who have just recently transferred.
Thank you very much for reading the interview to the end. If you would like to ask someone a few questions on various topics, feel free to contact me.
Author: Lambadajew
TRADING COLUMN #38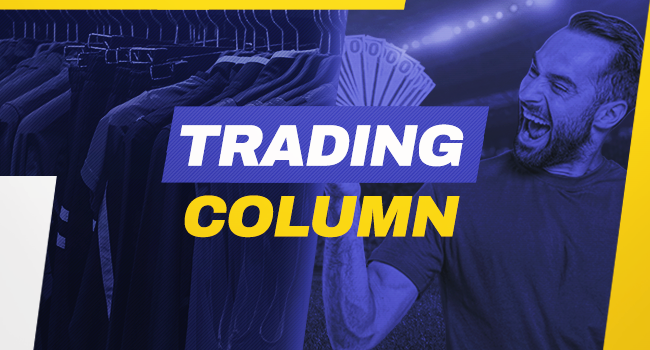 Welcome to the next edition of the Trading Column! What happened to the Market this week? The value of Gold Items have increased and much more! Please feel free to read it. 
Lowest price of Green - Gold Items
The price of Green Items ranged between 18-24 Credits. 
Red Items cost 80 Credits.. 
The value of Gold Items are increased. Currently, the cheapest one we can buy for 475 Credits. That's over 70 Credits more than a week ago.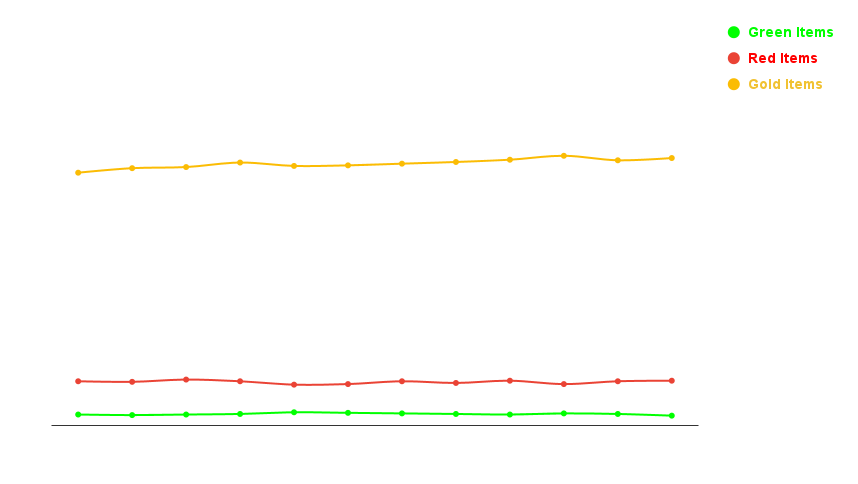 The lowest price of Green-Platinum Balls
Green Ball of the Betting Champion on Anticipation (+34.5 PTS) is the cheapest Ball on the market and costs 2800 Credits.
Red Ball on Offensive Play (+40 PTS) costs 4499 Credits.  
Gold Manufacture Ball on Stamina (+50 PTS) costs 7500 Credits
Platinum Conqueror's Ball on Set Pieces (+64.8 PTS) costs 8600 Credits and is the cheapest Platinum Ball on the market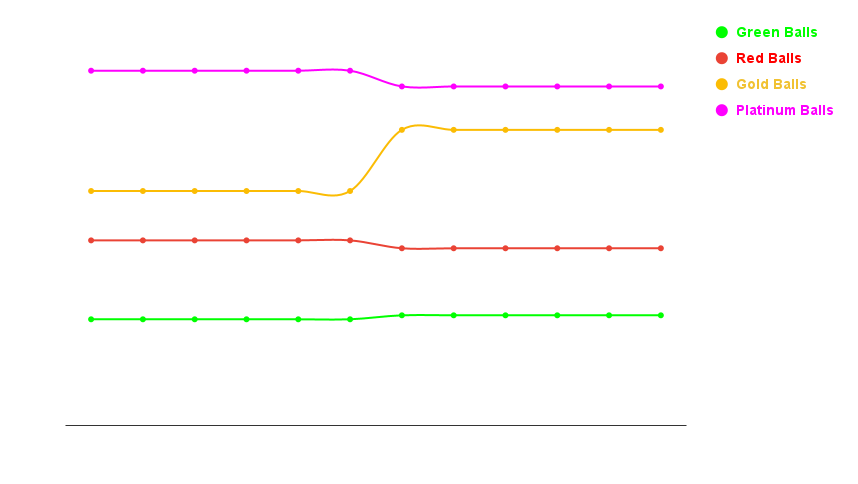 The lowest price of Green - Platinum Wristbands
Green Wristband of the Trick Champion on Efficiency (+31.5 PTS) costs 3099 Credits.
Red Wristbands are not available on the market
Gold Domestic Wristband on Offensive Play (+50 PTS) costs 8999 Credits.
Platinum Collector's Wristband on Pressing (+55 PTS) costs 19850 Credits.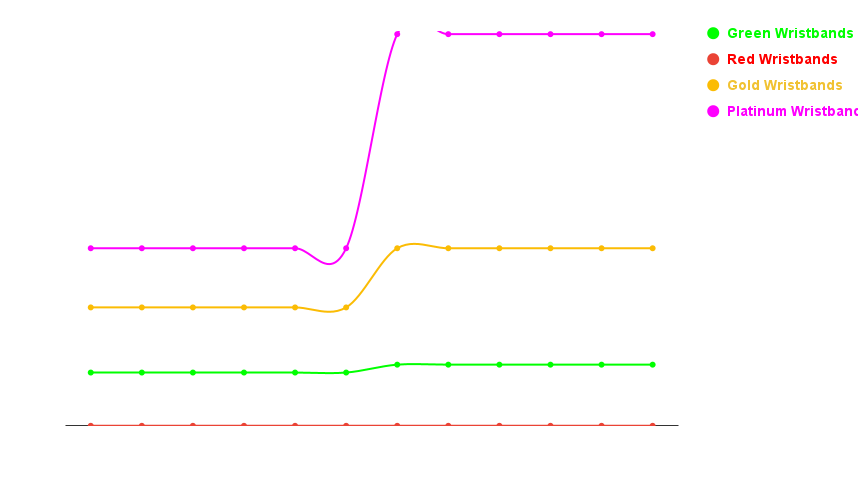 The lowest price of Diamond Balls and Wristbands
Diamond Ball of the Training Champion on Stamina (+147.2 PTS) costs 39900 Credits.
Diamond Conqueror Wristband on Set Pieces (+131.2 PTS) costs 26250 Credits.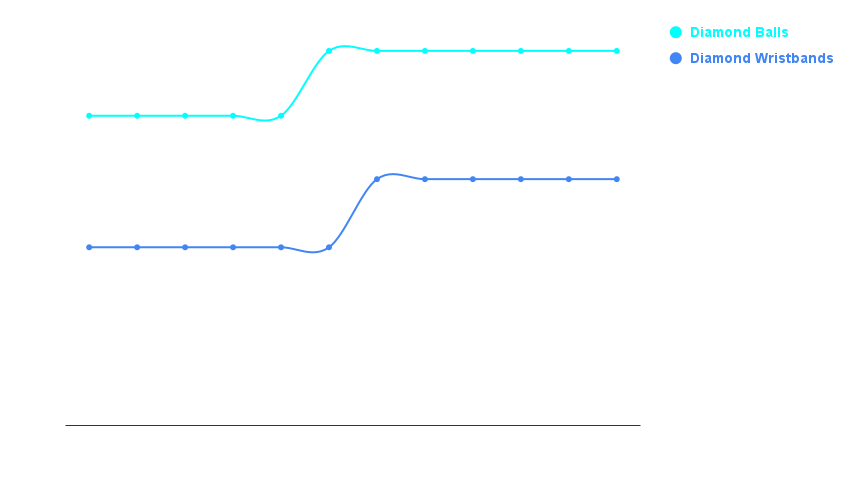 The lowest price of Green - Platinum Shin pads
Green Manufacture Shin Pads on Stamina (+43.8 PTS) cost 4199 Credits.
Red Manufacture Shin Pads on Playmaking (+40 PTS) cost 5900 Credits.
Gold Manufacture Shin Pads on Set Pieces (+50 PTS) cost 11111 Credits. 
Platinum Shin Pads of Domination on Pressing (+55 PTS) costs 22500 Credits.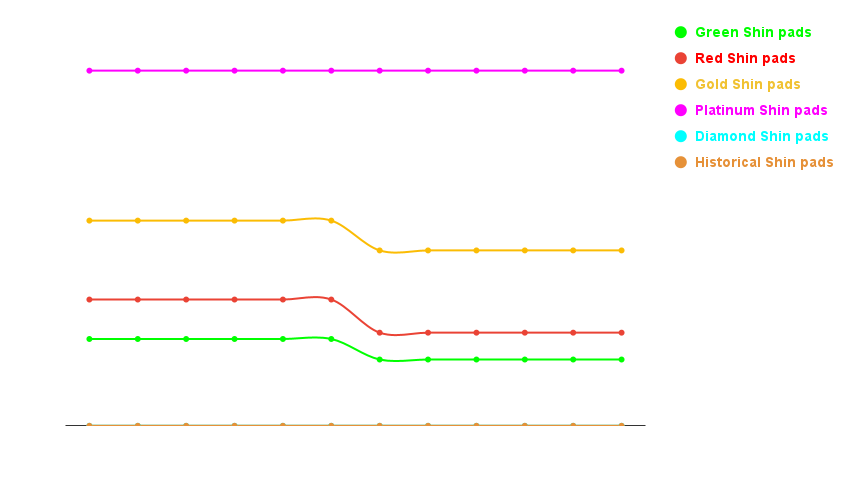 The lowest price of Material Fragments
White Fragment - 4 to 6 Credits
Red Fragment - 4 to 6 Credits
Blue Fragment - 6 to 8 Credits
Green Fragment - 4 to 6 Credits
Yellow Fragment - 12 to 15 Credits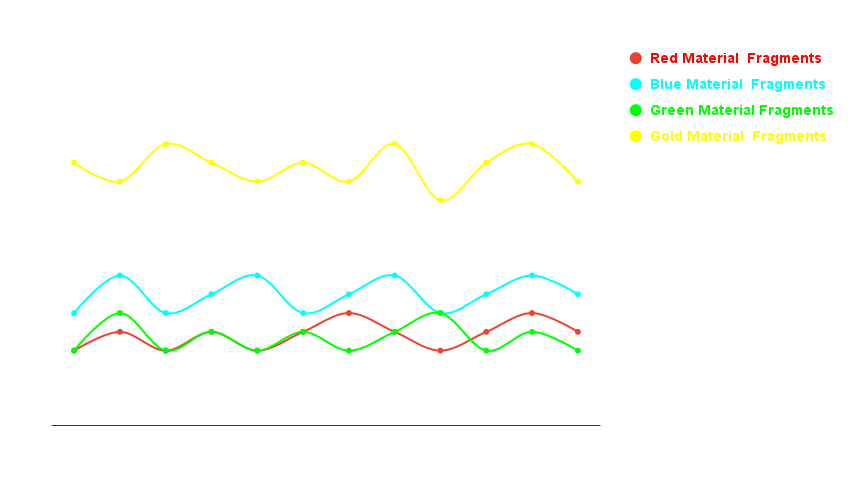 Common Packs
Bronze Pack - 3 Credits
Silver Pack - 3 Credits
Gold Pack - 8 Credits
Platinum Pack - 20 Credits
Diamond Pack - 29 Credits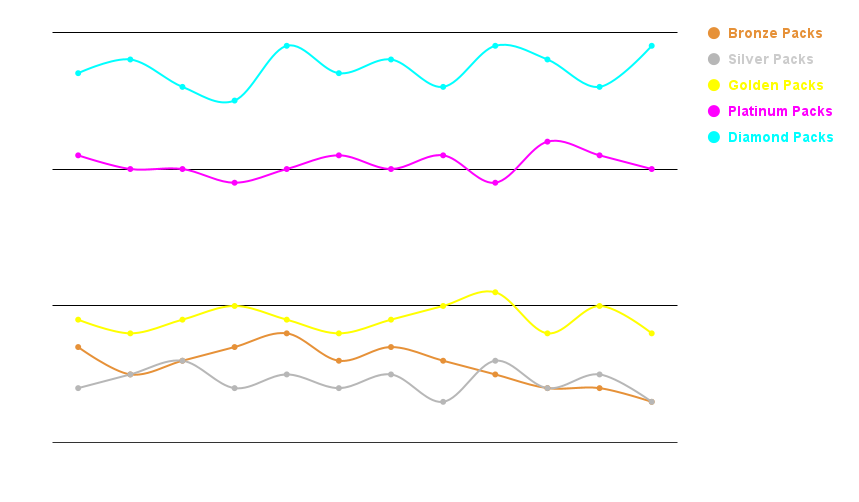 Crystals of Success
Green Crystal of Success - 255 Credits
Red Crystal of Success - 699 Credits
Gold Crystal of Success - 999 Credits
Platinum Crystal of Success - 3700 Credits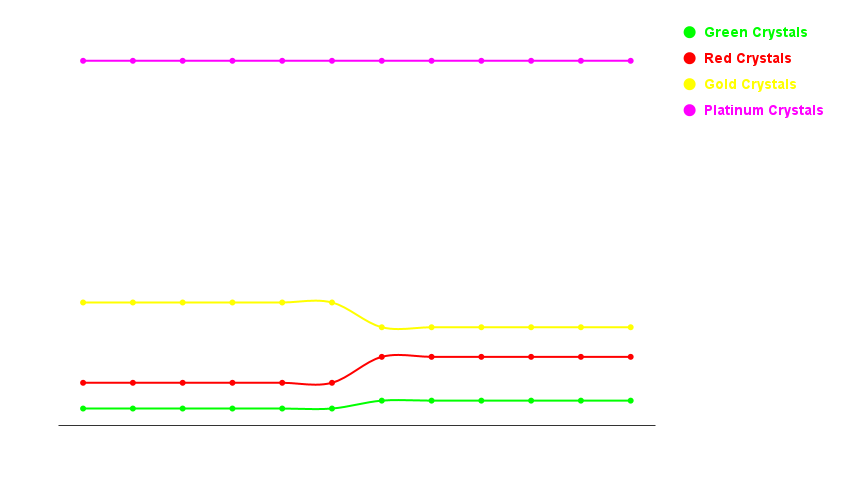 Drinks
a/ Increasing Skills
Rocket Fuel Drink- allows making a free Training Centre
II (+100 Trainings) - 90 Credits
III (+200 Trainings) - 150 Credits
IV (+300 Trainings) - 230 Credits
V (+500 Trainings) - 575 Credits
Team Training Drink - more trainings in team training (one skill)
IV (50%) - 199 Credits
V (80%) - not available on the market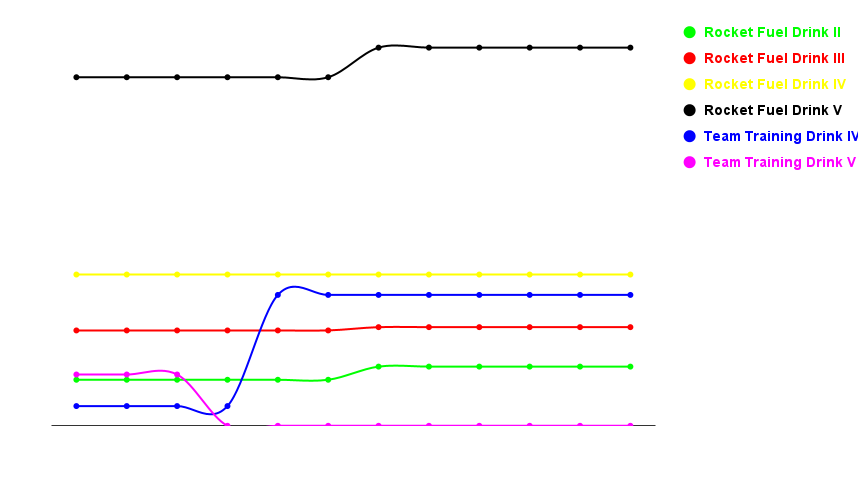 b/ Cheaper training (euro)
Pennywise Drink- reduces the price of a Euro in training for a given period of time
II (-15% for 30 minutes) - 13  Credits
III (-30% for 30 minutes) - 95 Credits
IV (-20% for 6 hours) - 30 Credits
V (-30% for 6 hours) - 198  Credits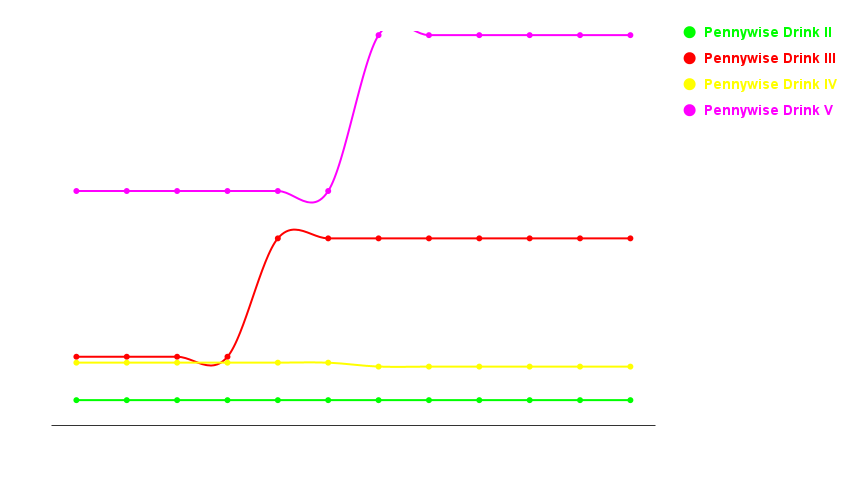 c/ Cheaper training (energy)
Provident Drink - reduces the cost of Energy when training with a bot
II (-10% for 30 minutes) - 30 Credits
III (-20% for 30 minutes) - not available on the market
IV (-10% for 6 hours) - 150 Credits
V (-20% for 6 hours) - 250 Credits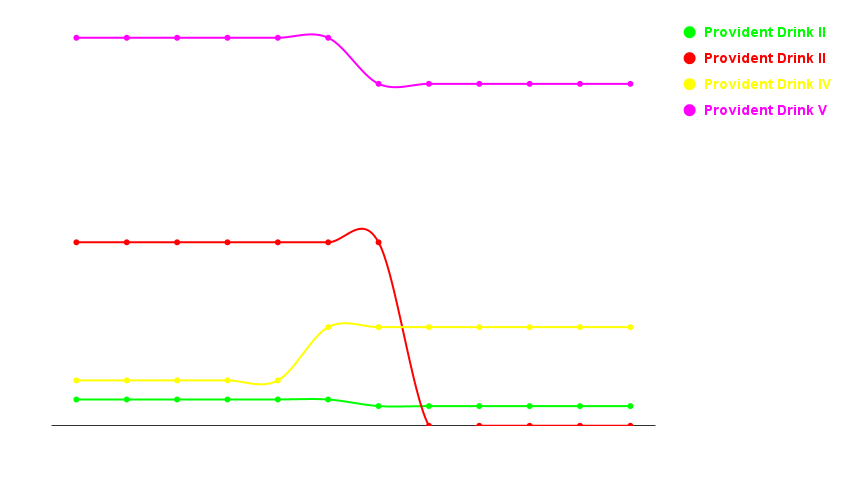 d/ More Euro from work
Millionaire Drink- increases the Euro gained from Work
I (+20% for 30 min) - 18 Credits
II (+50% for 30 min) - 35 Credits
III (+100% for 30 min) -250 Credits
IV (+50% for 6 hours) -  105 Credits
V (+100% for 6 hours) - 450 Credits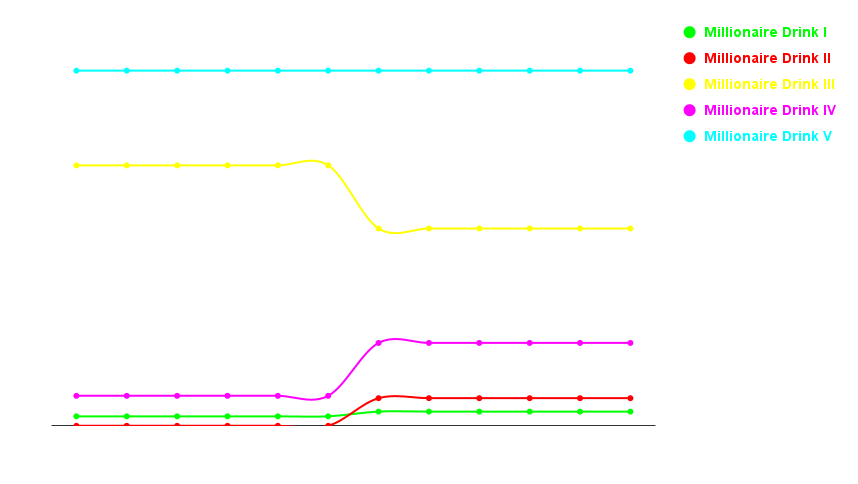 e/ Selling Items
Golden Drink- increases the number of Golden Balls for selling Items
III (+20% for 15 minutes) - 39 Credits
IV (+45% for 15 minutes) - 45 Credits
V (+70% for 15 minutes)- 554 Credits
Dealer Drink - increases the number of Euro for selling Items
III (30% for 15 minutes) - are not available on the market. 
IV (65% for 15 minutes) - not available on the market
V (100% for 15 minutes) - not available on the market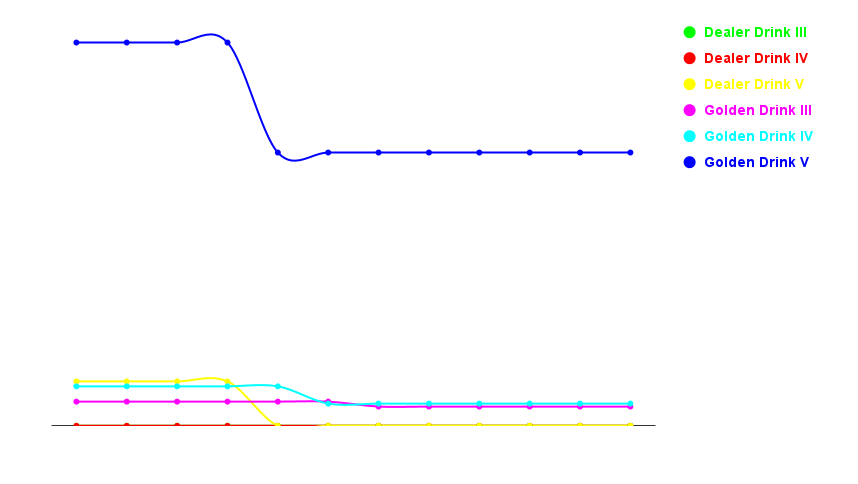 f/ Others
Engagement Drink - free engagement activation at any level
33% - 170 Credits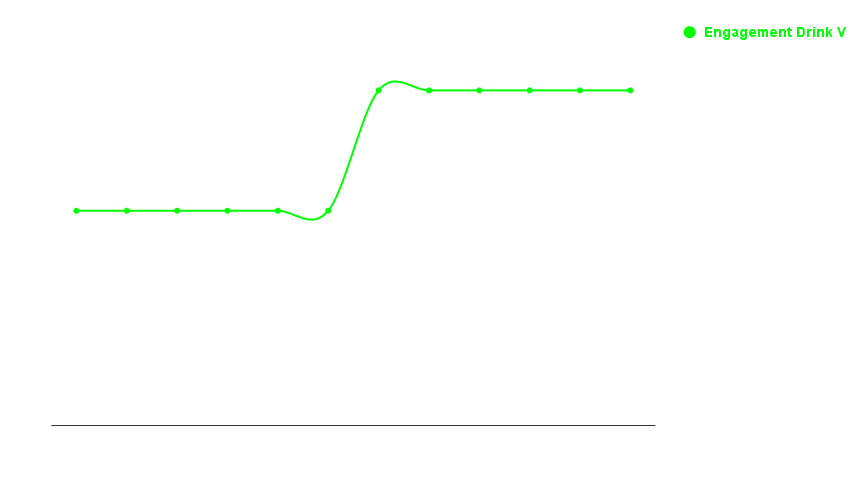 Thank you for reading my article. We'll see you next week! 
Author: Wyl3winho
THE SECRETS TO BEING AN ELITE (OR ALMOST) FORWARD. WHAT IF PATRICKKK GOT BANNED? WHO WOULD BE THE BEST FORWARD?
Being a forward in soccer is like being the hero in an action movie. All eyes are on you, and glory awaits you around every corner of the field. But what does it take to be an elite forward? What are the qualities that will set you apart from the rest? Let's take a wild journey into the world of forwards, where the nets tremble, and defenders tremble!
A good forward has to be faster than a cheetah in a high-speed race. Think Usain Bolt with soccer cleats. We don't want to see turtles up front!
Usain Bolt, yes, the same Bolt. Imagine he decides to give soccer a spin, and boom! The speed of light on the field. Just make sure he doesn't turn into a sprinter and run past the ball.
A forward must have magic feet. They should be able to work wonders with the ball, as if they had wands instead of cleats. Think of Messi with his dribbling, like a magician defying gravity.
Lionel Messi, of course. It's as if the ball is glued to his feet with magic glue. Sometimes it even looks like he's caressing it instead of kicking it.
Do you smell that? That's the smell of a goal. A forward must have a killer instinct to find the way to the net. It's as if they were goal detectives, searching for clues in every corner of the box.
Robert Lewandowski. This guy can smell a goal from miles away. If a goal were a treasure, he'd be a pirate in search of his gold.
A forward never gives up. Even if they miss a goal, they come back for more. It's as if they have a selective memory that only remembers the goals they scored, not the ones they missed.
Cristiano Ronaldo. This guy is a goal-scoring machine, but also a machine of personal improvement. He never stops, always hungry for more.
We can't forget the celebrations. A good forward must have a repertoire of celebrations that include dances, jumps, and epic gestures. The fans want to see the show after the goal!
Paul Pogba. His celebrations are like dance scenes from a Hollywood movie. You never know what he'll come up with next time!
So, there you have it. If you want to be the best forward, make sure you have speed, skill with your feet, a goal-scoring instinct, a winning mentality, and, of course, epic celebrations. The world of soccer is waiting for you to conquer it with style and a smile!
Imagine a world without Patrickkk, the fearsome forward who has left defenders and goalkeepers sweating since he set foot on the FTG field. With his astonishing statistics, expertise in set pieces, and ruthless offense, Patrickkk has become the goal-scoring icon on the server. But what would happen if he suddenly disappeared? Who would rise to fill that void and take his place at the top? Allow us to introduce you to two giants who could truly challenge for the throne.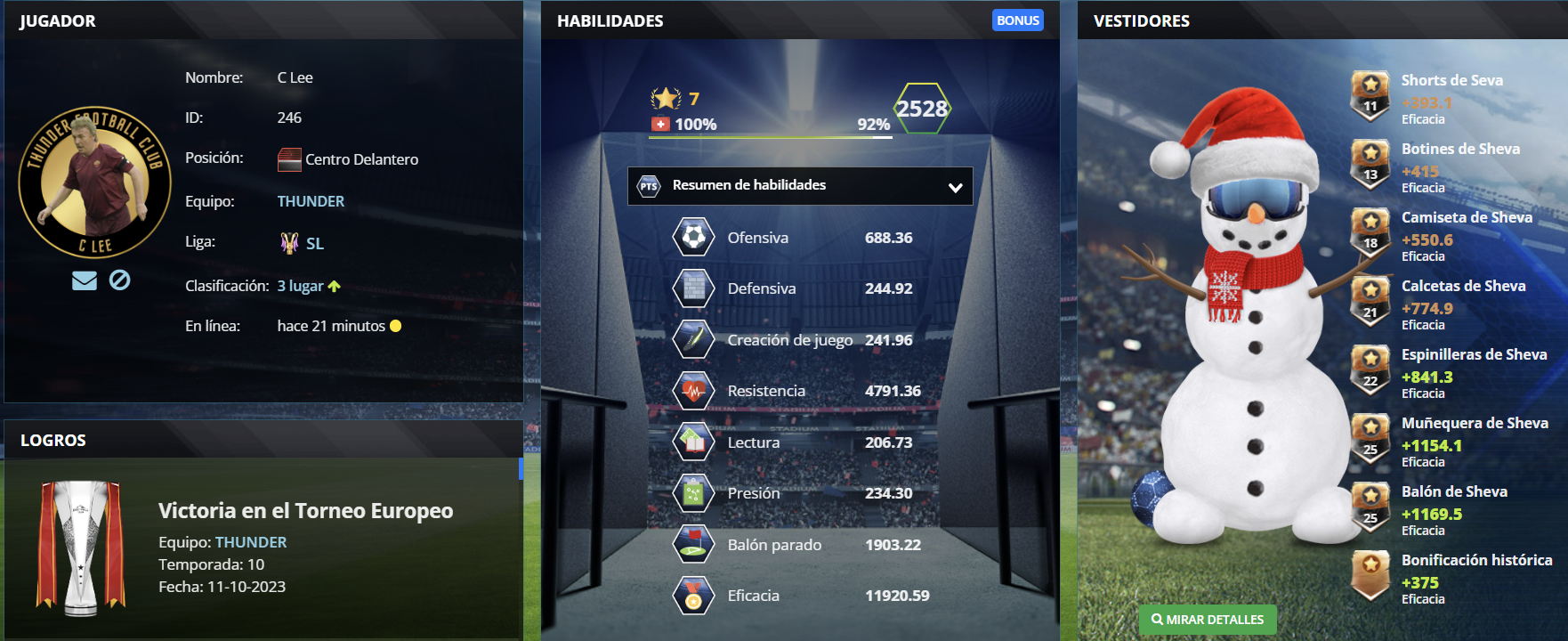 Łysy Pereira, the stats wizard, takes the lead with an efficiency rating exceeding 12,000 points. His mastery of set pieces is commendable, with over 3,000 points to his name. Furthermore, his stamina is a staggering value, hovering around 4,000 points, which means he runs from end to end like a true racehorse. With over 600 points in offensive skill, he's a constant threat to any defender. Łysy Pereira isn't here to play; he's here to score goals.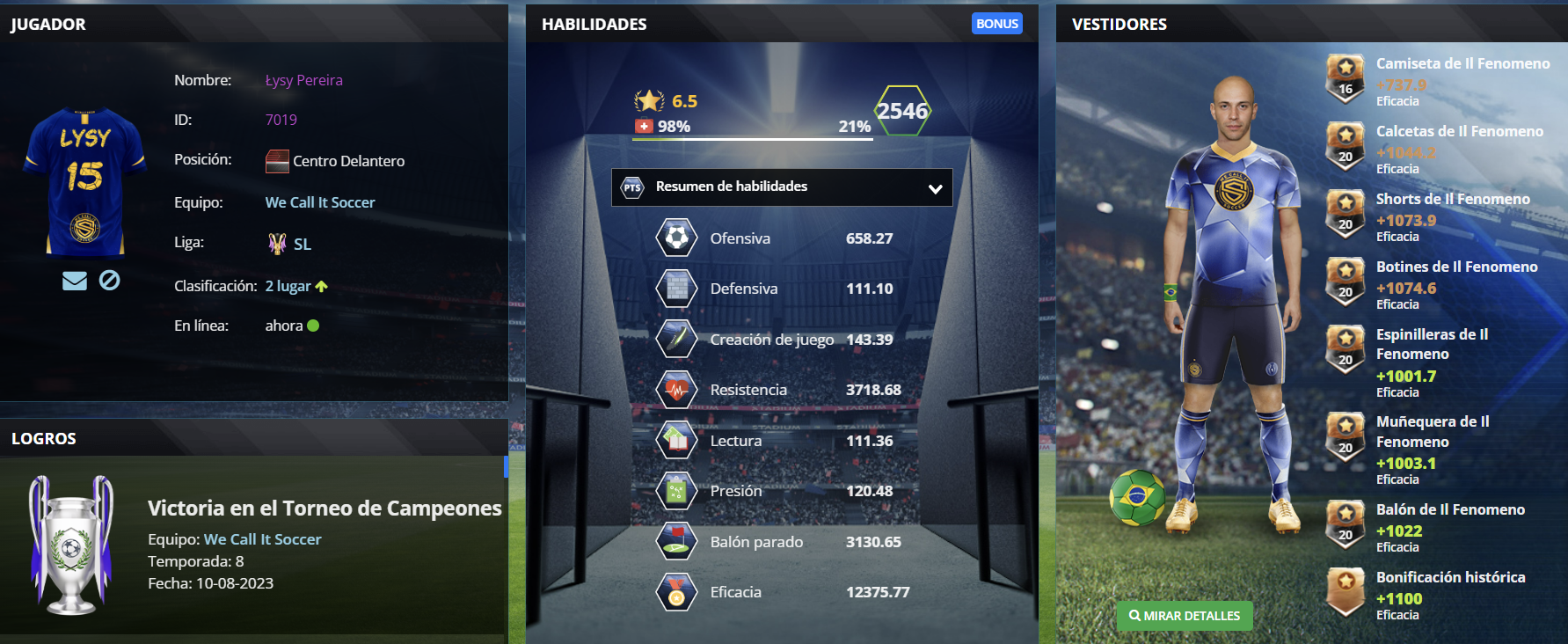 In the other corner, we have C Lee, the towering forward from THUNDER. With nearly 12,000 points of efficiency, he's no slouch at all. His set-piece ability, while not surpassing Łysy Pereira's, is still impressive with almost 2,000 points. Where C Lee truly shines is in stamina, with an impressive record of nearly 5,000 points, allowing him to run tirelessly throughout the match. And with almost 700 points in offensive skill, he knows how to strike when it hurts the most.
The competition for the title of the best forward on the server is fiercer than ever. With Łysy Pereira and C Lee ready to take the stage, the game is afoot. The audience and fans have the say, who do you think would be the best forward if Patrickkk were forced to leave the game? The choice is yours, and the future of FTG hangs in the balance. Let the battle of the forwards commence, and what better way to accompany a battle than with a great tune. This week's song is "Sobras y Mujeres" by "Fuerza Regida." Until next time, warriors!
Author: Vizmark
DODO BLOG
Good day, dear readers of the magazine. Welcome to my Dodo blog. We are discussing the news that happened this week. Sit back and enjoy reading the magazine.
Loss of Leaders
It's been a few days since the servers were merged. And not all players were able to survive this unification and began to abandon their accounts. But there are also those who were cheered up by this association on the contrary and they returned to the game back to achieve new goals on a new unified server. Let's talk a little about the consequences, namely, the first thing that catches your eye is that the top clubs of the American server C N Marcílio Dias and Valiance Crew have lost their leaders. The club Valiance Crew suffered very hard the unification of the server and seven players left the club, and the most painful thing is the loss of the Matushevsky US owner of the club and the radiant player of the American server. At the same time, eight players left the C N Marcílio Dias club. They also lost their best player Turоr who will greatly affect the result of the club. Both clubs were the strongest in the American north, but there are many strong clubs here and after these transfers we will see their level is insufficient for the super League and the fight for cups.
Mini interview with лёха
Let's listen to the opinion of a player who played on an American server and now he's here. Meet the player лёха from the club Sons of Odín. We go straight to the question.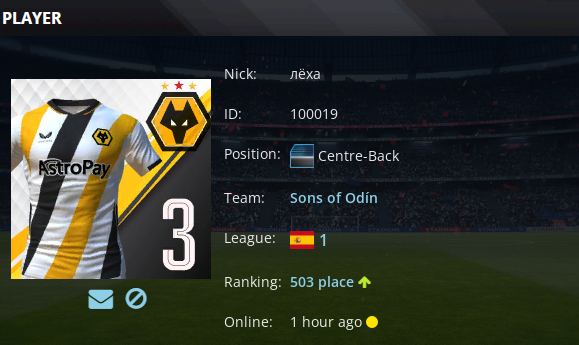 Journalist: How do you feel about merging servers?
лёха: I am positive about the merger, because it will add new players / teams to this server, as well as raise the market
In addition, I have a lot of friends with whom we played on different servers, but could not play on one, but thanks to the merger, this need has gone into long oblivion
Journalist: How did this server pooling affect you?
лёха: It almost didn't affect me, I would have said so if I hadn't played on the American server before the merger)
But in fact, I suffered, even very much, I could have lost my account, but thank the Polish God that I was able to recover and continue playing this wonderful game.
Journalist: How do you think this merger will affect the future of the server?
лёха: I think it will affect, but in which direction, I won't say, I'm still not a developer :)
I can only say that in order to maintain competition, this has a positive effect, because without competition, it is not interesting to play, it is very boring, because of this, many people quit playing.
Journalist: What else can you add from yourself?
лёха: I want to add that boosters are not sold for 3 credits, it's terrible)))
And also, who reads this great article, was able to win a cup in his league and for him it will be the best reward.
Thanks to the player лёха for such a mini interview. I wish you and your club good luck and more victories.
At the end of the article, I will summarize my results on server pooling a little. Namely, how the clubs from the American server behave in a new place.
After six rounds, we can say that almost all clubs except Wolverhampton FC
 and Sons of Odín cannot compete for high places with local clubs. Only Wolverhampton FC are now in second place, and Sons of Odín are fifth. But it's only the beginning of the season and everything can change, but unfortunately it's hard to believe that some club from the American server will be able to take the championship in the first season after unification.
Thank you all for reading this article, I hope you enjoyed it. As always, I wish every player and club good luck this season and more victories for you. And most importantly, let this unification of servers benefit every player and developer of this game.
Author: Dodo
HERO STARS
HERO status brings rewards and bonuses for the winner of the Top Trainings of the Week and their club.
Heroboost - a reward only for the winner. You receive +33% to your trained skills for 7 days!
Herovoice - a reward for the whole club. The winner of Top Trainings can activate a +33% bonus for the whole club for 1 selected match within 7 days. This benefit is combined with the boosts for daily training and the Versatile Playstyle.
Teamboost - reward for the whole club except for the winner (winner has Heroboost). Players receive +12% to trained skills for 7 days.
Training - a reward for the whole club. Players receive 20% Euro off on training for 7 days.
Work - A reward for the entire club. Players receive 50% more Euro from work for 7 days.
Variable Playstyle - a reward for the entire club. Players can activate a Versatile Playstyle 100% cheaper for 7 days during a match.
Specialities - another reward for everyone in the club. Players can unlock specialities for 100% off for 7 days.
Hero Stars - The winner of the Top Trainings of the Week receives 1 HERO star. Every 1 full star gives another +1% bonus to trained Skills. This bonus is permanent and can't be lost. For securing a 2nd place in Top Trainings of the Week, players get 0.5 stars. The same reward is given to the winner of the Top Tricks and Top Bettors of the Week.
A player who collects 2 stars receives a 2% bonus. There is no upper limit of stars earned.
Okay, you should already know this all. Now have you noticed that there are other ways to earn a hero star, besides winning a weekly one? Let's show.
In task EVERYTHING MATTERS, in numbers:
38. 1x Hero Star and bonus 100% more Euro at work +15 days

39. 2x Hero Star and bonus 100% more Euro at work +30 days

40. 3x Hero Star and bonus 100% more Euro at work +30 days

41. 4x Hero Star and bonus 100% more Euro at work +30 days
And also in card collections, where you receive various rewards including hero stars. Are they:
Offensive Midfielders (top 20) -> Red Collection, with two golden cards, four red cards, six green cards and eight blue cards.

Forwards (Legendary) - Golden Collection, with six golden cards

Defenders and Goalkeepers (Legendary) - Golden Collection, with eight golden cards.

Midfielders (Legendary) - Golden Collection, with ten golden cards.
Considering the manufacturing price of each card, we can say that red collection Offensive Midfielders (top 20) is the cheapest and the quickest way to get a hero star, just sell the other cards to have 11.680 fame points and manufacture them. I hope you are lucky enough to win the legendary cards so you need less fame points.
The other collections mentioned are all golden cards, and each one costs 3200 fame points, so they are more expensive if you have to manufacture them all.
Therefore, having a hero star is increasingly possible for everyone, to improve your player more and more. Remembering that we can buy packs of cards in the market with credits and also in the store with cash payment. So, is it worth it? Or is it better to get the weekly ones? I didn't comment but the rewards from these card collections have a lot of energy, balls, drinks and much more.
As of the closing of this edition, we still haven't had any information about the Halloween event, but it must definitely be going really well! I hope there is a reduction in the price of card manufacturing, have you thought about it? But what would help a lot would be energy pack x3. We will see!
Enjoy the new event! Leave your comment at the bottom of this page. See you next week. Good luck and happy gaming to everyone!
Author: Diegol
LET'S TALK ABOUT TACTICS!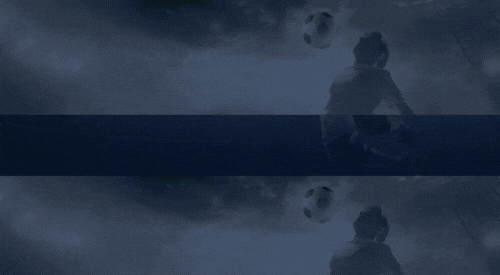 The road to glory in Footballteamgame:
The 3-1-4-2 tactic and the dominance of the defensive midfielder in the game
3142 OFFENSIVE AND MIDFIELD POWER IN THE SAME TACTIC
In the fast-paced world of Footballteamgame, digital strategists and coaches are constantly searching for the magic formula for victory. Among the tactical options, one formation has emerged as a standout option: the 3-1-4-2 tactic. In this article, we will delve into this tactic and explore how the defensive midfielder, with his game bonus (+15%), has become the centerpiece of success on the virtual field. In addition, we will discover why impacting the rival area has become crucial to achieving victory in this exciting world of virtual football.
The protagonist of the central midfield
The defensive midfielder, with a game plus of 15%, becomes the central figure of the 3-1-4-2 tactic. His ability to steal balls, intercept passes and thwart enemy attacks is essential to your team's defense. They act as an impassable wall in the center of the field, frustrating the opposing team's attempts to advance. His experience in positional play and his ability to initiate attacks are invaluable. Additionally, they have the vision to distribute the ball accurately between central midfielders and forwards, giving them a prominent role in creating offensive plays.
Midfield dominance
One of the distinctive features of this tactic is its control over the midfield. With four midfielders in the middle, you can exert absolute control over the game. The two central midfielders, supported by the defensive midfielder, act as masters of possession. They maintain their composure under pressure and work in harmony to advance towards the opponent's area. This midfield superiority allows you to dictate the pace of the game and establish control over your opponents.

Tips & Tricks
This tactic, unlike 3151, has fewer people in the midfield, it is important that you use it with creative adjustments, this will compensate even a little for the deficit of players in the midfield and help you have more of the ball. Keep this in mind because otherwise it will be very easy for them to take the ball away from you and with this your possession and it will be difficult for you to reach the rival area!
Impact on opponent's area
A key element of success in the 3-1-4-2 tactic is the emphasis on making an impact in the opponent's box. The presence of two forwards in attack continually puts pressure on the opposing defense. The defensive midfielder plays a fundamental role in contributing to attacks. His role often extends beyond the defense, as his vision allows them to create scoring opportunities and participate in the construction of offensive plays. This combination of strength in midfield and relentless pressure in the opponent's box creates a flow of attacking play that can be difficult to defend against.
Creative defensive midfielder strategies
One of the secrets to the success of this tactic lies in the creative ability of the defensive midfielder. His ability to not only help the defense but also surprise and create scoring opportunities adds a distinctive touch to his game. They can make precise passes from midfield, surprise opponents and create space for central midfielders and forwards. Additionally, his ability to take long-range shots often becomes a secret weapon. Creative adjustments give us the possibility of having the ball in our possession much longer and we will frequently generate plays that can end in a goal for our team!

Counterstrategy:
It's as simple as playing with 3151, with this tactic you can easily beat 3142's midfield, if you have a good midfield you can surely do a lot of damage this way!
Conclusions:
In short, the 3-1-4-2 tactic with a dominant defensive midfielder and emphasis on possession and impact in the opposition area has redefined Footballteamgame. This formation offers solid defense, midfield control and a continuous flow of scoring opportunities. The defensive midfielder, with his bonus play, is the backbone of this tactic and the driving force behind its success. In the competitive realm of virtual football, this tactic has become a new paradigm, challenging convention and giving players the opportunity to achieve virtual glory. Are you ready to adopt this tactic and lead your team to victory on the virtual field? The challenge awaits you!
Author: THE JOKER
ONEFOOTBALL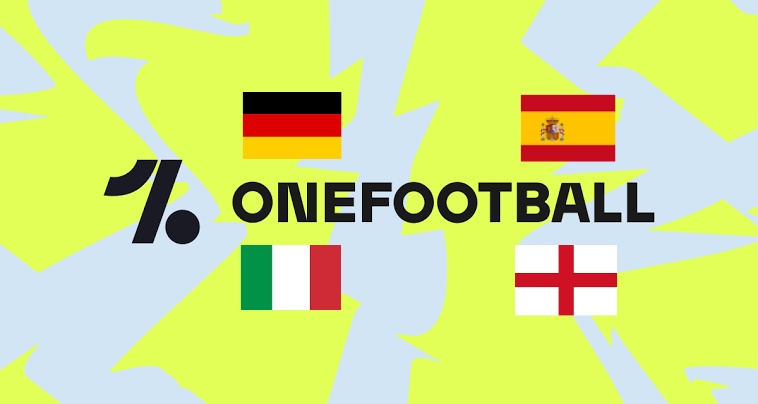 Goalkeeper Vinizin is free on the market after the end of his meeting together with his agents and the board of directors of Cruzeiro FC, in this meeting it was agreed to end the goalkeeper's time after 2 seasons of achievements at the club, being the immediate reserve of the team's current goalkeeper , the player was part of the team's rise in the third division until reaching the peak of the team, gaining access to the first division last season, the player together with his representatives were dissatisfied with his little opportunity in the games, remaining in the majority of the season warming the bench and seeing his "rival" gaining 100% ownership of the team and being the coach's favorite, the player and the club announced his departure and the athlete intends to be announced by the new team in a short time, Rumors say that he will return to the second division for a project that has been attracting attention!
2B England, Liverpool FC is one of the clubs that has had the best performance in the second division, the club that was already a current player in the first division with good campaigns ended up suffering due to a management crisis and was relegated, the club's current board believed in the reassembly of the team, investing heavily in recent seasons, putting together a competitive team aiming to reach the top 2 in the league and return to the long-awaited first division where the club lived for a long time, this season the team is in 5th place with coach Primox doing a great job of tactical organization in the team, the club has Ariel being the top scorer with 35 goals scored and Alexis being the highlight of the team's creation serving 21 passes to goals fighting for the leader medal in the league, the club has been standing out for its teamwork and individual work with these 2 big stars of the team already being watched by teams from other divisions! The club is slowly bringing pride back and giving its opponents trouble!
1A Italy, West Ham United FC has been one of Italy's biggest projects, with the club taking over as the biggest British club after the fall of Newcastle after the club was the biggest in 1A, West Ham led by Goretzka is making a high level campaign with the team currently vying for a place to compete in an international tournament next season, the club is going through a great phase managing to give work to the big players and gaining points against the smaller ones, but the club has been going through a "slump" after the coach's departure!
2B Germany, Juventus has been one of the teams in search of the division title, the team has been fighting on equal terms with 3 other teams for the chance to take the lead in the Championship with the 4 being the favorites, Juventus currently led by President Cesar, despite fighting for the title, is still going through some unknowns and suspicions not only from the fans but also from the press, the club that is currently in 4th place in the league with 2 points behind 1st place, is going through a moment without any Technical Committee leading the club field, with the President having to take on this role after his internal discussion with the club's former coach, the board is looking for a new coach as quickly as possible but not yet a name that has already advanced negotiations with the club, some names have been analyzed for the position such as Tifeu (Saint Angels FC), Dolores (Chacarita FC), Black09 (Atletico Yacare) the names currently employed on the club's list, but the board is still looking for other names to assume as soon as possible as team coach!
Author: James Maddison
BALL OF SUCCESS IN CARD COLLECTIONS
Hello, this is Matushevsky!
In recent weeks, I have been analyzing card collections in terms of energy and golden balls. Today I will present in detail in which collections we can find Ball of Success. Here we go!
Ball of Success can be found in 22 collections: Collections containing Ball of Success: THE SAINTS, SAIYAJINS, EASTERN LEGENDS, U&C LEFT FORWARDS, U&C RIGHT MIDFIELDERS, TITANS, VALIANCE CREW, RIVER PLATE, KS TRZCIANA 2000, DREAM STATE, RIGHT MIDFIELDERS AND DEFENDERS (EPIC), CENTER MIDFIELDERS AND DEFENDERS (EPIC), GOALKEEPERS (TOP20), RIGHT FORWARDS (TOP20), CENTER DEFENDERS (TOP20), LEFT FORWARDS (TOP20), RIGHT DEFENDERS (TOP20), LEFT MIDFIELDERS (TOP20), DEFENSIVE MIDFIELDERS (TOP20), CENTER FORWARDS (TOP20), NORTHERN FLEET (TEAM), NANKATSU SC (TEAM), TEAM ACTIVITY (TEAM).
Collections containing a ball 20%:
1/ U&C LEFT FORWARDS - Ball of Success +20% - 780 Fame Points
2/ U&C RIGHT MIDFIELDERS - Ball of Success +20% - 780 Fame Points
3/ THE SAINTS - Ball of Success +20% - 1020 Fame Points
4/ SAIYAJINS - Ball of Success +20% - 1330 Fame Points
Collections containing a ball 28%:
1/ EASTERN LEGENDS - Ball of Success +28% - 1590 Fame Points
Collections containing a ball 40%:
1/ DREAM STATE - Ball of Success +40% - 2440 Fame Points
2/ KS TRZCIANA 2000 - Ball of Success +40% - 3080 Fame Points
3/ RIVER PLATE - Ball of Success +40% - 3500 Fame Points
4/ CENTER MIDFIELDERS AND DEFENDERS (EPIC) - Ball of Success +40% - 7200 Fame Points
5/ GOALKEEPERS (TOP20) - Ball of Success +40% - 11680 Fame Points
6/ CENTER DEFENDERS (TOP20) - Ball of Success +40% - 11680 Fame Points
7/ DEFENSIVE MIDFIELDERS (TOP20) - Ball of Success +40% - 11680 Fame Points
8/ CENTER FORWARDS (TOP20) - Ball of Success +40% - 11680 Fame Points
Collections containing a ball 60%:
1/ TITANS - Ball of Success +60% - 4420 Fame Points
2/ VALIANCE CREW - Ball of Success +60% - 4620 Fame Points
3/ RIGHT FORWARDS (TOP20) - Ball of Success +60% - 11680 Fame Points
4/ RIGHT DEFENDERS (TOP20) - Ball of Success +60% - 11680 Fame Points
Collections containing more than one ball:
1/ RIGHT MIDFIELDERS AND DEFENDERS (EPIC) - Ball of Success +40%, Ball of Success +60% - 7200 Fame Points
2/ LEFT FORWARDS (TOP20) - Ball of Success +40%, Ball of Success +60% - 11680 Fame Points
3/ NORTHERN FLEET - Ball of Success +40%, Ball of Success +40% - 9480 Fame Points
4/ NANKATSU SC - Ball of Success +40%, Ball of Success +40%, Ball of Success +60%, Ball of Success +60% - 18640 Fame Points
Collections containing a Ball of Triumph:
1/ LEFT MIDFIELDERS (TOP20) - Ball of Triumph +100% - 11680 Fame Points
2/ TEAM ACTIVITY - Ball of Success +40%, Ball of Success +40% Ball of Success +60%, 1x Ball of Triumph +100% - 20690 Fame Points.
To choose the best collection, we must adopt certain criteria. I assumed that the 20% ball is divisor 1, the 28% ball is divisor 2, the 40% ball is divisor 4, the 60% ball is divisor 6 and the triumph ball is divisor 10. Therefore, the most advantageous collections are: 
1/ DREAM STATE - Ball of Success +40% - factor 610
2/ RIGHT MIDFIELDERS AND DEFENDERS (EPIC) - Ball of Success +40%, Ball of Success +60% - factor 720
3/ LEFT FORWARDS (TOP20) - Ball of Success +40%, Ball of Success +60% - factor 720
4/ TITANS - Ball of Success +60% - factor 736
5/ VALIANCE CREW - Ball of Success +60% - factor 770
6/ KS TRZCIANA 2000 - Ball of Success +40% - factor 770
7/ U&C LEFT FORWARDS - Ball of Success +20% - factor 780
8/ U&C RIGHT MIDFIELDERS - Ball of Success +20% - factor 780
9/ EASTERN LEGENDS - Ball of Success +28% - factor 795
However, please remember that the Ball of Success are just one of many prizes in each collection. We'll be back next week with an analysis of the collection for crystals.
Author: Matushevsky
WHERE ARE THE BEST US PLAYERS?
Where are the best players in the US, after the server merger with the EU WEST?
In an exciting turn of events in the world of FTG, the joining of the US and EU WEST servers has left fans and players eager to find out if America's top talents managed to maintain their status in this new season.
In this short article, we'll explore this server merger and dive into the search for America's elite players, revealing where they are and how they're excelling in this exciting new chapter in the world of FTG.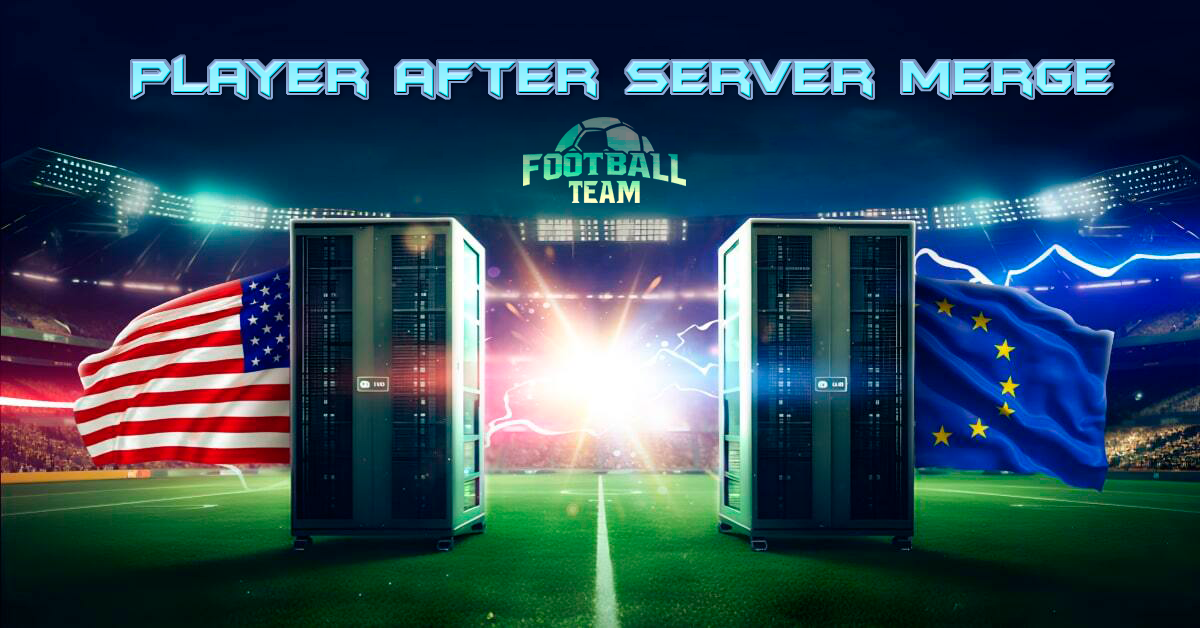 They are characterized by their intuition and knowledge of the game, relying more on direct experience.
They are players who have a lot of confidence in themselves, believing themselves to be talented, competent and quite egocentric, but who would undoubtedly contribute a lot to some already established projects of highly competitive teams.
Matushevsky is the number one player in the top 10 in the US, It fell to number 10 in EU WEST.
He closed his career as a goalkeeper to position himself this new season as a center back, in the largest team on this server Stiff Boys, leaving his own project and that of his team that achieved great glories in the US server, Valiance Crew.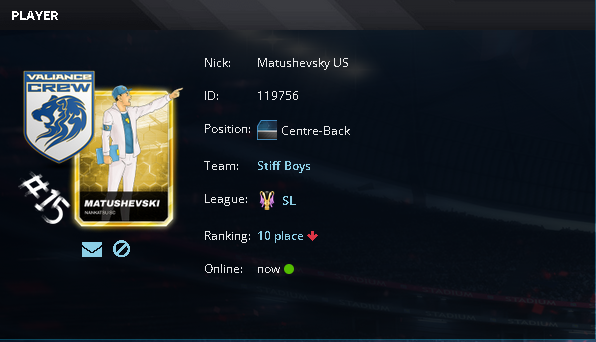 One of the loudest changes, regarding the great players who left the US server, is without a doubt the resounding change of FavelaSSJ, since today we can find it with a new identity and a new team, we present to Turor.
Recently left his favorite team C N Marcílio Dias,to be part of 7more7, a new team with very little history, few seasons played, and only a few achievements.
Some FTG players speculate that we are no longer talking about the same person and possibly today he has a new identity and team for this reason, other strong rumors imply FAVELA's disagreement with the new team that is being formed in MARCILIO for this season and for its differences. 
This great player who occupied the number two position in the top 10, today left his beloved club.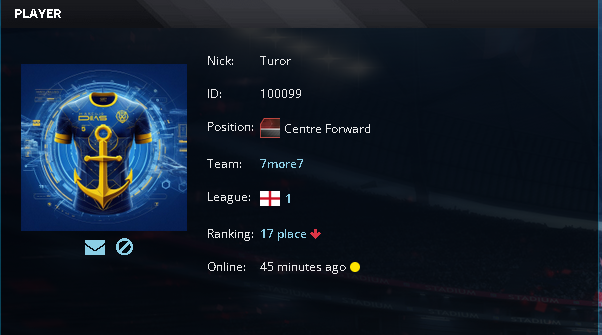 The MysTerioN, a prominent midfielder on the US servers, fell from 3rd to 48th in the rankings after the merger with EU WEST. The competition became fiercer with the inclusion of European players, which made maintaining his position a challenge. Although his ranking decreased, his talent remains impressive, reminding us that in the world of FTG, today is a field of constant change and challenges.
Not convinced by playing the SL with Valiance, he decided to go down to the 1st division of Germany and compete with Leviathan.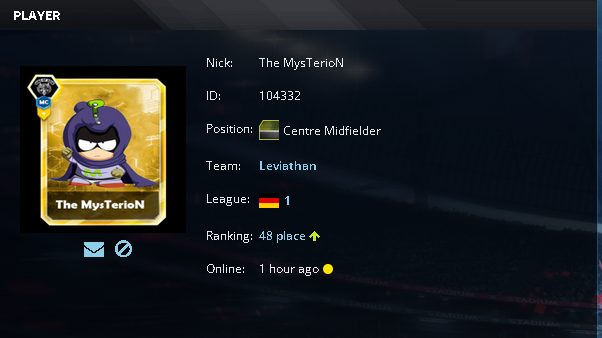 They are disciplined in the performance of their defensive functions and in the organization of the line of play, both are great players who stood out in the US with the number 4 and 5 positions in the top 10.
It is important to remember that each player is unique and may have additional characteristics and traits that distinguish them individually, but in this case, these two players lowered their positioning too much, today they are in position 49 and 72, do you think it is too much?.
Feer Simon, stood out last season as a defensive midfielder at C N Marcílio Dias today we can find him as a center back in a club with great ambitions such as We Call It Soccer.
Aczak is intuitive, seeking the abstract and speculative, and making decisions based on their own emotional reactions and guided by their personal values. He can act as playmakers, ball collectors, or even play a more defensive or offensive role depending on the needs of the team.
We Call It Soccer has taken a bold step into the world of sports by signing two true stars. With this impressive duo on their roster, they are ready to compete in the Super League with the most competitive team we have ever seen. Anticipation is at an all-time high and fans can expect exciting matches. 
They are adaptable and can adjust to different tactical situations, assuming leadership roles in the team. They can lead and motivate their teammates, communicate effectively on the field, and make important decisions during the game.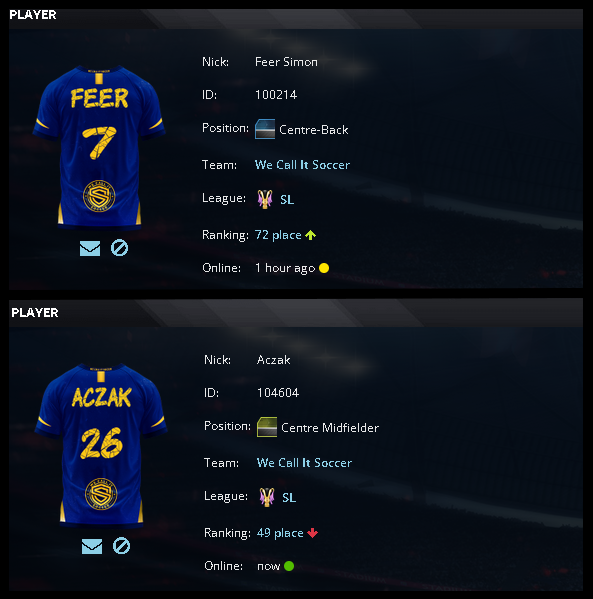 This is all for now, thanks for reading us, I hope you liked it, with a positive vote for more content of this type.
¡See you soon, warriors!
Author:Khieven 22
TEAMS PRETENDING TO BE CHAMPIONS OF THE FIRST LEAGUES
Exactly one week ago, season 11 began! This means that we can start speculation about potential coming champions of each of the first leagues. Is your club one of them? If not, share your goals for this season in the comments section! Enjoy your reading!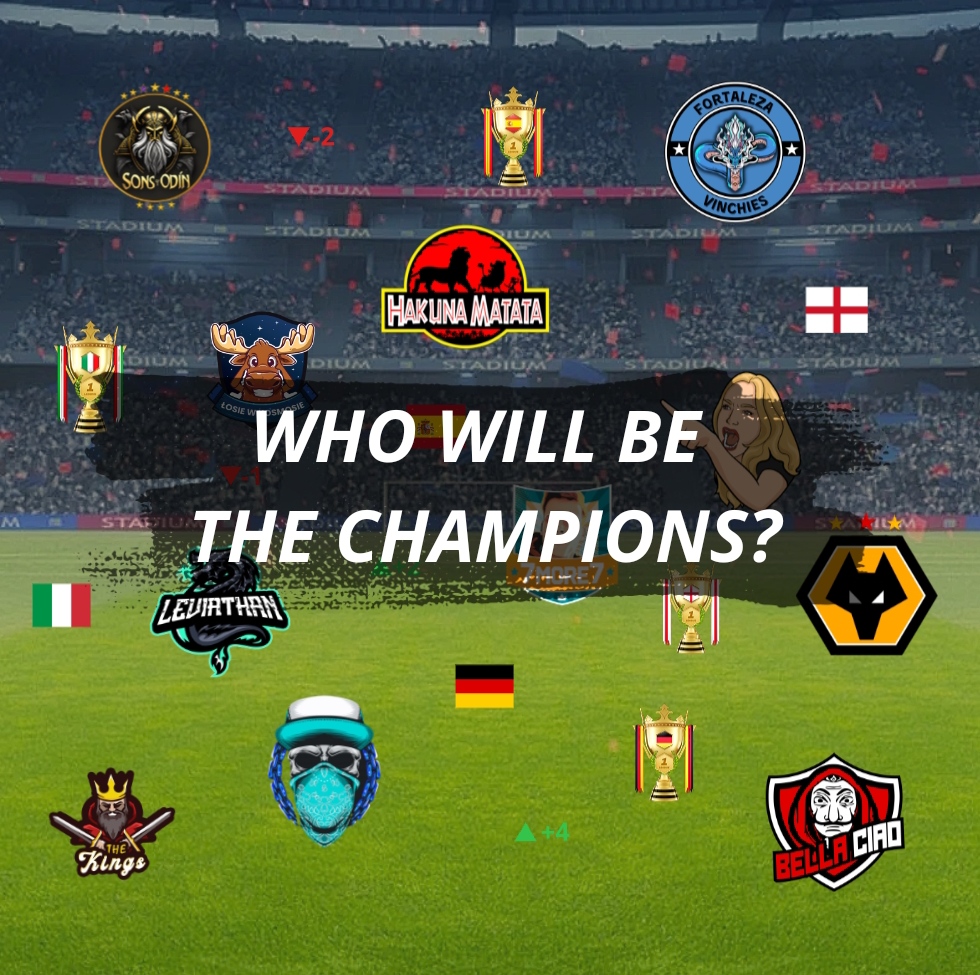 In England, we are witnessing a very interesting situation. The 1 ENG's forefront is divided into two camps - 'League Champions' and '3rd Place Teams'. 
The Go Complain and the 7more7 teams belong to a 'League Champions' camp that are ranked 16th and 17th sequentially in the Club Ranking. In the first few days of this season, both clubs have almost reached the 700 OVR threshold.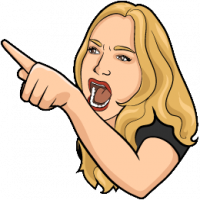 The key players in Go Complain's title fight with 7more7 will surely be Forrest Gump (Go Complain) and Major (7more7). They are well-trained characters who build their development on Stamina and Efficiency. As we can see, it is working well! 
When it comes to 1 ESP, Polish DF is the strongest club in that league. It has almost 800 OVR every single day and a lead of more than 100 OVR over the Sons of Odin and LaFamilia II teams in the Club Ranking.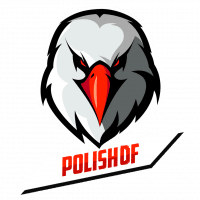 The Polish DF's midfield is its most powerful side. Both Pecelowsky13, Punisheer, Qwiker, Lilith and Laga Bonita players command a high level of Playmaking which can lead to many goal situations in every march! If they use it in the next rounds, it is most likely that the Polish DF will become the Spanish champion, as predicted.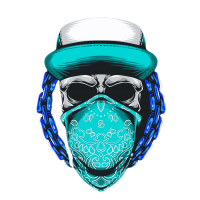 In the 1 GER, we clearly see two favourites to win the league championship. One of them is the Hakuna Matata team, which is the best of the two. It counts close to 900 OVR in the club ranking.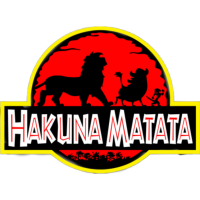 The second best club in the league is Fortaleza Vinchies, which has around 100 OVR less than Hakuna Matata. Their most successful player, Marjonovy FV, had 15 goals to his credit after five league games, making him the second highest scorer in the league this season.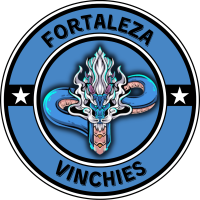 The 1 ITA is certainly the strongest of all the first leagues. Its best team, The Kings, was yesterday in 5th place in the Club Ranking! There are many indications that they will play in the Superleague next season.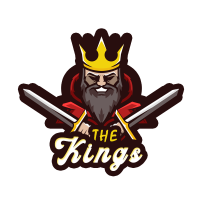 Not much weaker is the Bella Ciao team, which was also in the TOP 8 of the Club Ranking yesterday with an OVR of 911.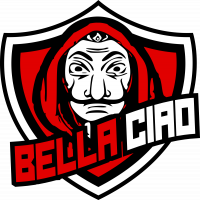 The third and last candidate for the 1 ITA championship is Łosie w Kosmosie team. Yesterday it was in 11th place in the Club Ranking with a score of 885 OVR.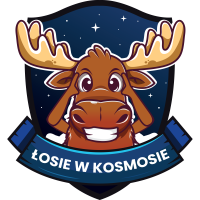 Author: Markooo
NYMERIA'S RESILIENCE: A STORY OF TRIUMPH ON THE FIELD
In the green meadows of Catskill, New York, Nymeria, an extraordinary soccer player, was born. She plays as a central defender for BAVOVNA in the Super League. The beauty of Catskill always excited her, with its majestic mountains and fresh air that rejuvenated the spirit. She deeply loved her hometown, although she was reluctant to reveal her age, firmly asserting that a lady is never asked about her age. No one, absolutely no one, knew in which year she was born, and this was a mystery to her neighbors, friends, and teammates.
From a very young age, Nymeria showed an innate love for soccer. The small Catskill, with its impressive natural surroundings, became her first playground. She ran barefoot across the fields, passionately kicking the ball with joy, performing tricks, and playing with her friends, regardless of the seasons. The local community always supported her, and her unmatched talent was evident from the beginning. She was known in her town for her determination in defense, her excellent positioning, and her precise clearances.
Her heart, however, beat for soccer, and her passion was evident in every tackle and clearance. Despite not revealing her age, her teammates and fans respected her for her dedication and work ethic on the field, although it was clear that some were bothered by not knowing her more deeply.
Off the field, Nymeria was a devout fan of FC Bayern Munich, following every game she could and cheering for her favorite team from across the ocean. She loved to travel in Europe whenever she had the opportunity, exploring cultures and soccer stadiums alike. On those trips, she found inspiration and deepened her understanding of the game. However, these travels became impossible due to an important call. A scout from the BAVOVNA club in the top German league invited her to join their team. Their goal was to create a competitive squad to contend for the league and cup titles. Without hesitation, she accepted and moved to Germany, where she could not only play for her club but also watch Bayern whenever she pleased.
Her passion, however, extended beyond playing. Her dream was not only to be a successful soccer player but also to pass on her knowledge and passion to future generations. To achieve this, she was diligently studying to become a coach for young talents. This passion for teaching and youth soccer led to a touching anecdote.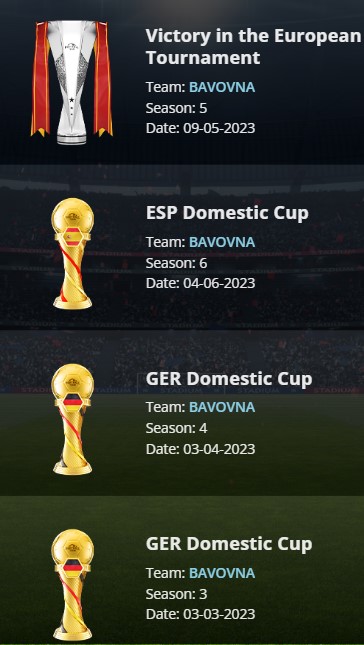 At a charity event for young soccer talents, Nymeria had the opportunity to meet her idol, Miroslav Klose. The excitement in her eyes was indescribable when they met in the reception area. Miroslav, known for his humility and love for soccer, warmly welcomed her.
They exchanged words and anecdotes, and Nymeria spoke to him about her dream of becoming a youth coach. Miroslav, with a smile, encouraged her to forge ahead and offered valuable advice. That meeting left an indelible mark on Nymeria's heart, strengthening her determination and her resolve to pursue her dream.
On the field, Nymeria had nerves of steel. She was always willing to help her teammates improve their game, but she couldn't help but feel frustration when they didn't listen, often relegated simply because she was a woman. However, her persistence and undeniable skills earned the respect of her teammates over time. Her resilience and ability to stand strong in the face of adversity led her to win many titles with BAVOVNA, and even to play in the SuperLeague, not to mention individual awards.
In total, she won 3 German leagues, 1 Spanish league, 3 German cups, 1 Spanish cup, and the coveted European Tournament. In all of her club's title wins, she played a crucial role, displaying not only magic on the field but also tackles, recoveries, assists, and the occasional goal. The pillar of BAVOVNA, the standard-bearer, she was awarded the most prestigious individual distinction a defender could receive. She had her best seasons, winning the award for the SuperLeague's best defense, and as always, she would say that she couldn't have won that award without the hard work and dedication of her teammates on the field.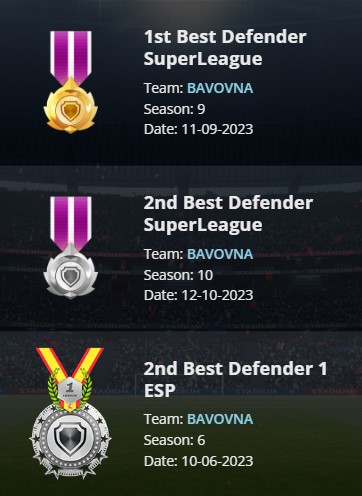 Nymeria continued to shine on the field, leading the defense with skill and passion. In every game, she demonstrated her innate ability to anticipate plays and her unwavering commitment to the game. While keeping her age a secret, her legacy and her love for soccer continued to grow. Dreams of coaching young talents were aligning with her future, a future she was shaping with determination and courage, no matter the obstacles that crossed her path. Nymeria's story, a lady of soccer, continued to inspire all those who had the privilege of knowing her.
Author: Lucas Ferrari
BOCA JUNIORS OF MAXIMUM GLORY NOT TO COMPETE
In this note we will talk about a team that went from the United States server to this new server in Europe, this club was one of the best the previous season in the United States, but we see that this season it cannot even stand out, we will analyze why that is and If it is the only club that this happened to.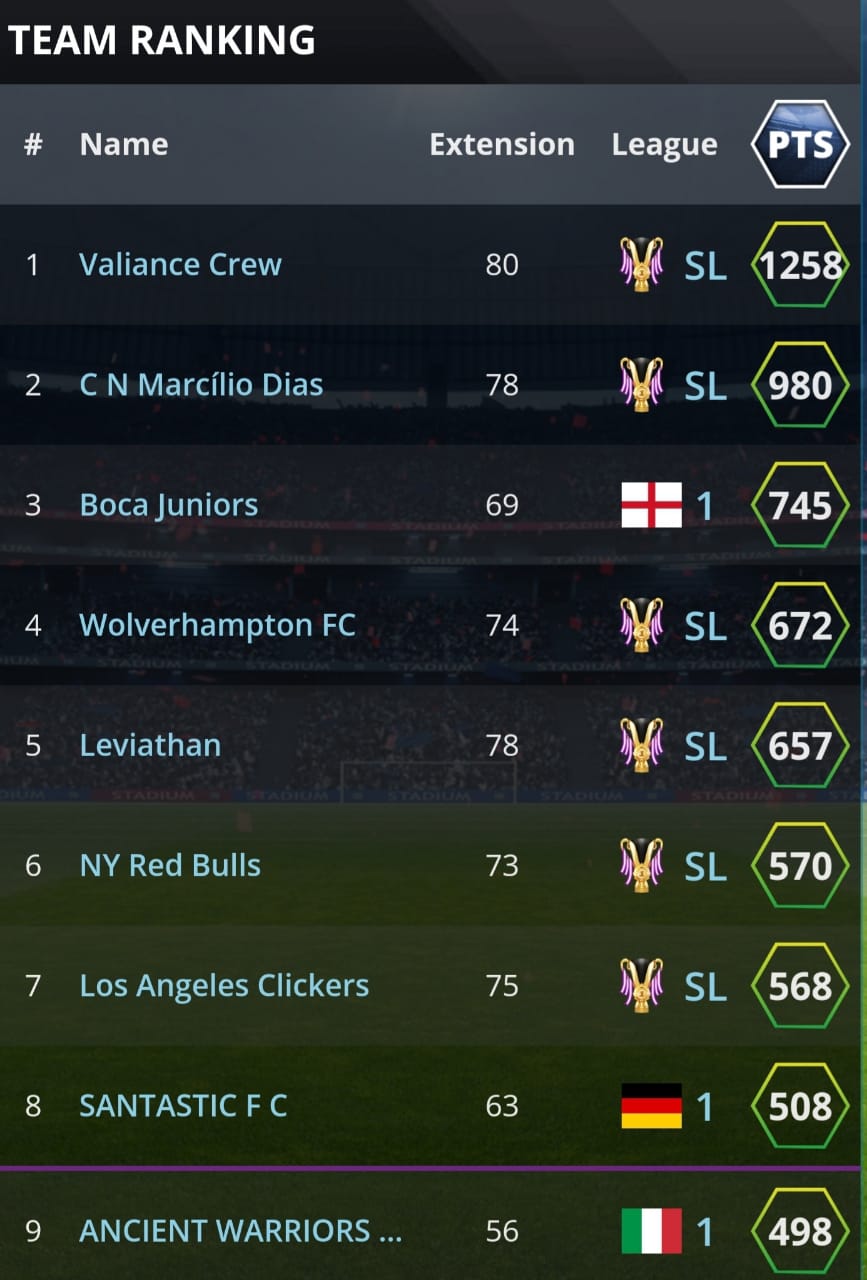 The first point to take into account is the drop in level of the players, and that several important players of this club left the club, as we see the best known, the most important player who left Treecko represented in this club being a key player the season to be able to achieve the great famous treble in that season, being the clearest player with representation in his mouth, leaving the club marking an era of glory in it, right now fighting and trying to make a difference in Sons of Odin.
In the second point, we see that this club is not the only club that is fighting for a lower position than what it was used to. As we see, the clubs in the United States are clearly inferior in every way to those in Eastern Europe. We see that some high-ranking players level they went to clubs in Europe and were the most fundamental players in the United States, for many the best players, began to have a substitute role or in the case of Feer Simon being the best MCD in the United States now becoming a defender to be able to be in one of the best teams on this server.
Third point we see that this server was great for the players from the United States and that if they get together only one of the leagues can fight, and this is one of the least competitive on the server, showing that the players cannot make any difference, Since many of the best left their clubs to be able to compete in some secondary position, but in a high position in the super league, at this point the clubs cannot do anything, since the competition for these clubs was completely dismantled.
Knowing all this, we cannot ask a club that always fought for the league to be able to do something in these seasons, given that it lost the best players because they went to compete for a better position in a Super League club to be able to see Another reality in terms of resources and improvement, these cannot make a difference anywhere, seeing that they are almost normal players for this server with a highly low level to be able to fight in a league.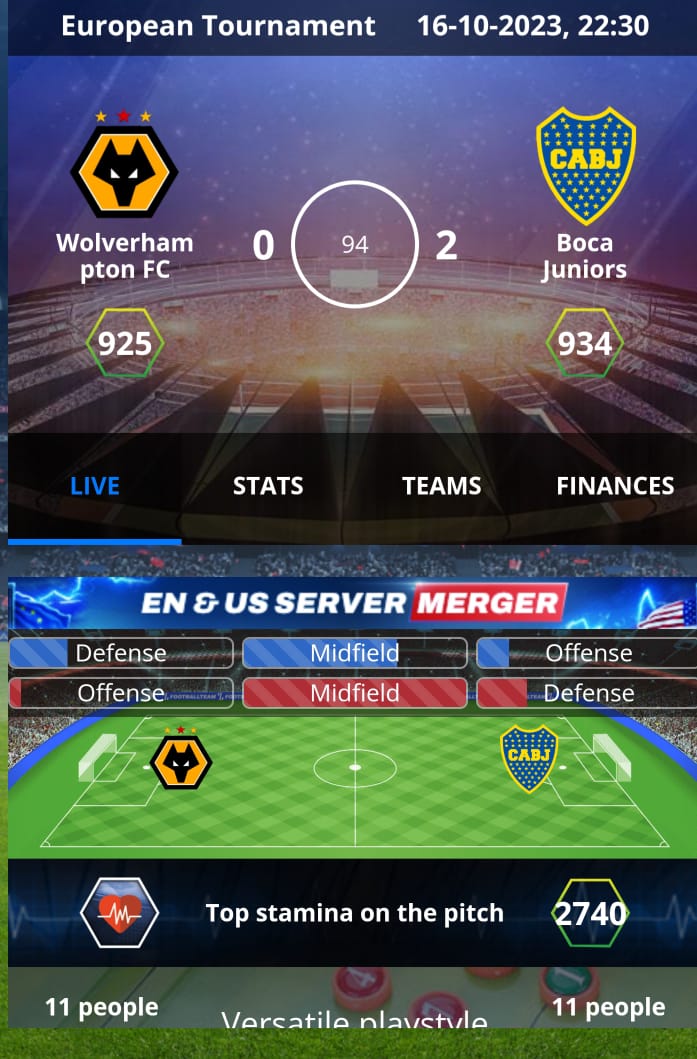 In this analysis, Boca Juniors cannot fight, the league has no class in being able to compete, being the last European tournament champion, it cannot compete this season, it is very likely that it will never be able to compete.
Author: Gabriel Jesus
СТ START OF THE GROUP STAGE
The Champions Tournament  is one of the most prestigious competitions in the world of football, held every year among the best clubs in Europe. This competition brings together teams from different countries that compete for the title of European champion.
The Champions Tournament features teams from 4 leagues and the SuperLeague, which have taken the highest places in their leagues to prove their strength and qualify for the main stage of the tournament. The group stage consists of 16 teams divided into 4 groups. After each team has played in the group stage, the two best teams from each group advance to the next stage - the playoffs.
The playoffs are a series of two-legged matches that determine the winner and loser. Teams that win two matches advance to the next round until the tournament finalist is determined.
The Champions Tournament final is one of the most anticipated events in the world of football.
The Champions Tournament is of great importance to clubs, players, and fans around the world. This competition showcases the highest level of football and brings people from different countries together around a common passion and love for the game.
Today we will talk about the players who are currently performing better than others. The formation will be 3-4-3.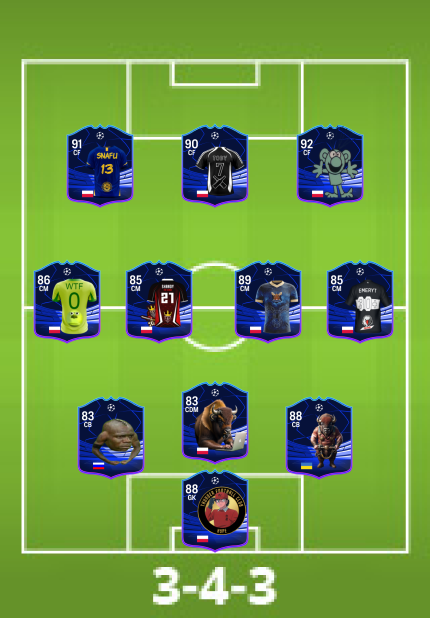 The first forward is Snafu, currently in first place among the top scorers (5 goals) after the group stage. I hope he continues to score in the same way and does not give up his leadership position.
The second and third forwards on our team will be Stiff Boys players, with Toby scoring 8 goals and Adam Wodnicki scoring 4 goals. It is interesting to watch the competition within the team, and I hope this competition does not play against the team and there will be an excellent result.
The first midfielder is Cr1st, the best assistant of the group stage, who delights with his efficiency. In 214 minutes in this tournament, he has scored 1+7 G/A. An excellent result.
The second midfielder is Bartas, who has also made 3 assists. I believe he should continue to play in the same spirit!
The third player in the central line is Shandy, with 3 assists. I think midfielder The Kings will fight until the end to catch up with his teammate, who is currently the best assistant.
The last midfielder is Laga Bonita, with 1+3 G/A. I will continue to watch him closely as he plays in a strong team and will surely fight for the best individual and team awards.
The best defender in the tournament at the moment is Chimera, his team conceded 1 goals in the entire group stage, which is an advantage, that's why he gets and gets such a high place. 13 points The indicator is very excellent.
The next defender was Masturbinho, the player South Park scored 8 points and deservedly took the 2nd place among the best defenders at this moment. We wish him success in his treatment.
The last player of our team was Pan Śmietan, although he is a defensive midfielder, his defensive actions absolutely deserve a place in our lineup.
Hype became the goalkeeper of our team! his team is currently the only one that has not conceded in this tournament
Author: Senya Shelove
HOW DIFFICULT IS IT TO PLAY THE SUPER LEAGUE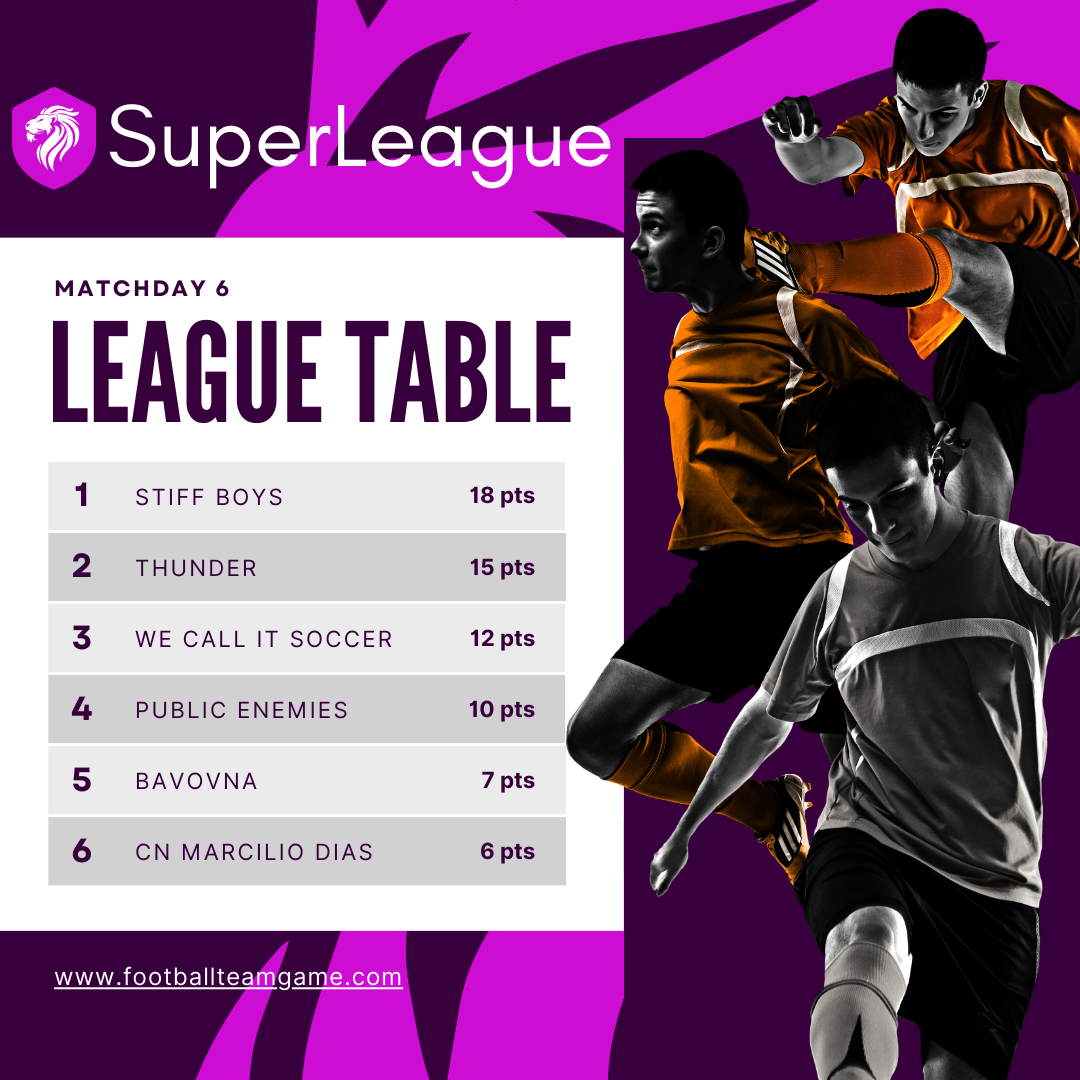 Speak my consecrated, are you all right? I'm great! Thanks for asking. How was the event for you? Did you enjoy it a lot? I went to do something crazy, go to the Vasco x Flamengo game at Maracanã and ended up wasting all the time there, I don't know if it was a good thing to do because I wasted my time, but the adventure was fun, but like everyone else We know I'm not here to talk about that, today the subject is elite, playing in the SuperLeague is one of the biggest challenges in the world of football. This elite competition is known for its high level of competitiveness and rigor, which imposes a series of obstacles and difficulties on the clubs that participate in it. In this text, we will explore some of the main reasons why the Super League is so difficult, highlighting the challenges faced by the times in this league.
Fierce Competition: The Super League is known for its fierce competition. They are some of the richest and most historically successful clubs in the world, meaning the teams face high caliber teams in every match. Clubs like Stiff Boys, We Call It Soccer, Thunder, Public Enemies among others with their star-studded squads, making each game a truly challenging test.
Main points that your time needs to have to play a Super League.
Technical Level: The technical quality of the players in the Super Liguee is exceptional. Super Ligue teams have the ability to attract some of the best talent in global football, resulting in matches packed with skill, creativity and speed. Players need to be at their best to compete and succeed in the league.
Physical Intensity: Super League is known for its physical intensity. The games are played at a fast pace and with great intensity, which requires players to have a high level of physical preparation (endurance). A long season, with high-impact games, can wear players down quickly (a situation where they lose more health than they recover).
Unpredictable Games: Unlike some leagues, in the Super League, any moment can beat any other, no matter if one has 1600 overall and the other only 700. Unpredictability is a striking characteristic, which makes each game an unknown. This means that clubs need to be prepared to face moments considered weaker, which can still cause surprises.
Demanding Travel: The UK is relatively large compared to many other European countries, which makes traveling between stadiums a logistical challenge. Furthermore, European weather can be unpredictable, with games often played in rain and cold. This can affect players' health and make matches even more challenging.
Fan and Media Pressure: The Super League attracts global attention, and fan and media pressure is intense. Clubs are constantly evaluated and criticized, which can be psychologically exhausting for players and the coaching staff.
Financial Investment: To compete in the Super League, clubs need significant investment, whether through sponsorship, TV rights or ownership by billionaires. Lack of financial resources can be a major obstacle to success in the league.
Relegation: The Super League operates on a promotion and relegation system, which means that teams that do not perform well, cannot keep up with the general league teams that are also interested in joining the Super League, can be relegated to the first division. This adds additional pressure to clubs as relegation could be financially catastrophic.
Local Rivalries: In addition to general competition, they often have intense local rivalries. Matches between rivals are always exciting and intense, adding pressure and difficulty to the games.
In short, the Super League is the most difficult and competitive football league in the world. The obstacles faced over time include fierce competition, high technical quality, physical intensity, unpredictable games, exhausting travel, pressure from fans and media, the need for financial investment and the risk of relegation. Overcoming these challenges requires a holistic approach and a constant commitment to excellence, making the Super League one of the most exciting and challenging stages for elite football.
That's it my people, I'll stop here, did you like today's article? What would you change? Leave your comment below and good luck in the game! Hugs.
Author: Henrick
VOTE FOR YOUR FAVOURITE ARTICLE
This poll is already closed
Leave comment
Users must be logged in to comment.
6 Comments
1 month ago
10-25-2023 18:56:09
1 month ago
10-25-2023 18:26:20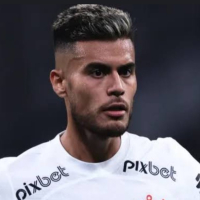 1 month ago
10-25-2023 14:06:20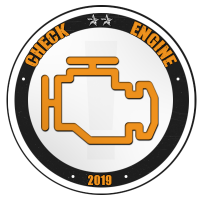 1 month ago
10-25-2023 13:46:09
1 month ago
10-25-2023 13:36:46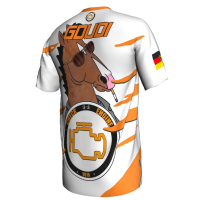 1 month ago
10-25-2023 13:05:05