The FT Sport Journal #46
11-14-2023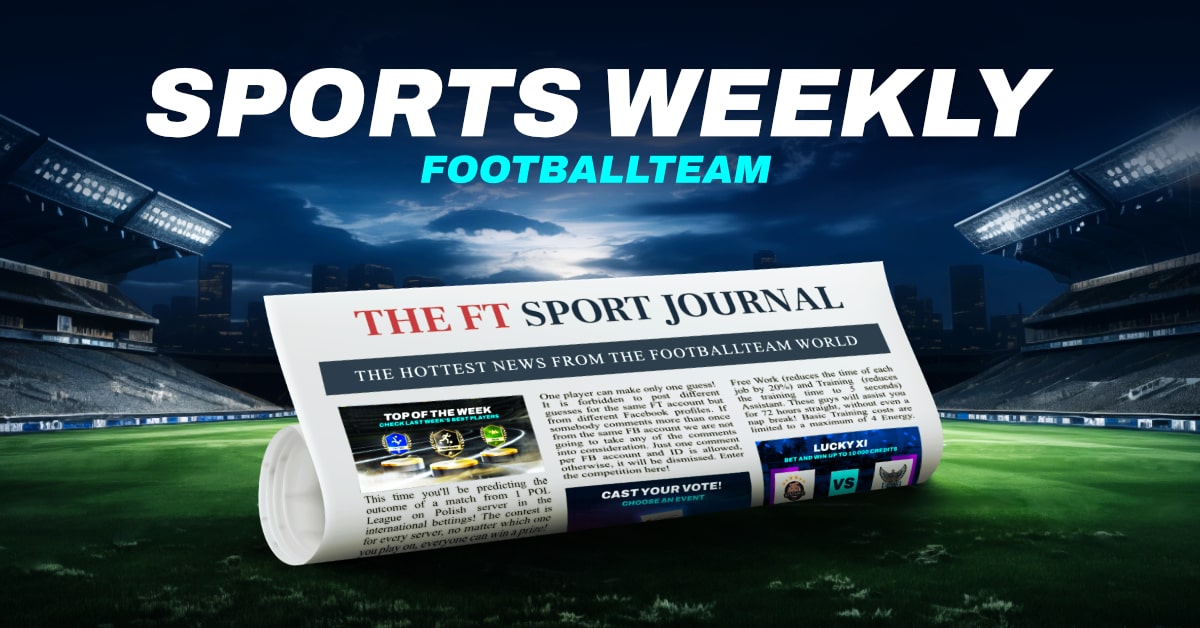 Your weekly source of information and entertainment, Sports Journal #46 brought to you by our journalists, is here! Remember to vote for your favourite article at the end! ☕


Before you jump into the Sports Journal itself, a Reset of Starter Bundles is already done, and Bundles can be found in the Shop! It's a great chance to stock up on some cards and complete your collections! ⏳
Check it out right here: Starter Bundles! 🛍️



TABLE OF CONTENTS
1/ FOOTBALL AND CAPIBARAS, THE STORY BEHIND THATCH
4/ INTERVIEW WITH FELIPE 99 PART 2/2
7/ PREMIUM PRIZES IN CARD COLLECTIONS:
8/ ¡NOT EVERYONE IS AT THE TOP!
9/ THE PERSPECTIVE ON AN ATHLETE'S LONGEVITY, EVEN WITH CRITICISM ABOUT HIS PERFORMANCE
10/ THE SCORERS WHO HAVE THE GREATEST IMPACT ON THE TEAM
13/ EUROPEAN TOURNAMENT FINAL SYMBOLIC TEAM
FOOTBALL AND CAPIBARAS, THE STORY BEHIND THATCH
In the depths of the Amazon, in a corner where lush vegetation merges with the magical symphony of nature, Thatch was born—a young man who managed to transcend and find his destiny, far away from his home, the Amazon. His story, like the jungle that witnessed his growth, was wrapped in a cloak of mystery and wonder. It is said that he was raised by capibaras; these giant rodents became his loyal companions, sharing laughter and escapades in the clearings of the woods. From his early steps, Thatch displayed a unique ability to kick leaves and trunks. He even enjoyed playing a game of seeing how many touches he could make with a stone without it touching the ground—activities that, unknowingly, children worldwide engage in, showcasing skills that amazed even his capibara friends.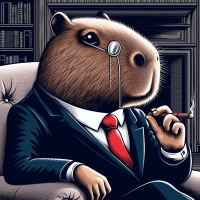 The awe intensified when observing Thatch with his eternal furrowed brow and seemingly angered demeanor. His age remained a subject of speculation, born in the heart of the jungle, where the concept of time dissolved in the density of vegetation. No one knew the story of his parents, and the mother who brought him into the world remained shrouded in silence. Nevertheless, Thatch seemed unperturbed by these mysteries. It was as if the jungle itself had woven his identity, marking his being with the roar of rivers and the whisper of leaves.
One afternoon, lying on the ground with his rodent companions, Thatch pondered, "What lies beyond the trees?" So, he decided to gather his belongings, bid farewell to his friends, and embark on a journey that, unbeknownst to him, would lead him to the pinnacle of world football. As he walked, the vegetation became less dense, and people similar to him began to approach. In the first village he encountered, he saw kids kicking a round object. These children invited him to play and explained the rules; within minutes, Thatch was the best on the field.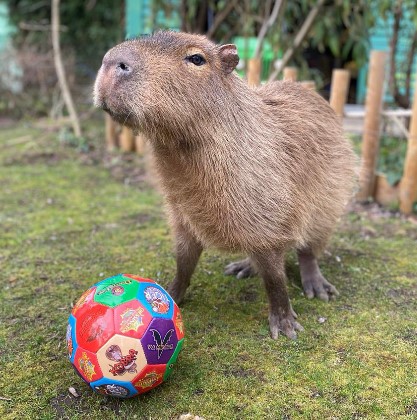 A man saw him play and proposed joining a professional team, the NY Red Bulls II, a feeder team for the illustrious NY Red Bulls. It was widely known that his stay would be short-lived as he made the leap to the first team, winning both the German and English league and even achieving a remarkable second place in the Superleague in the three periods he played with this team.
Over time, Thatch gained a special place in his heart for Corinthians. Legend has it that he found a club shirt floating in a stream when he was still a capibara pup, and from that day on, he carried that emblem with devotion. In the heart of the Amazon, Thatch discovered an unusual connection between nature and the urban fervor of football. Everything good with this club took shape when he realized that the man who introduced him to football was also a fan of that team. From that moment, Corinthians and Thatch became one.
His most glorious period in football was with C N Marcílio Dias, where he showcased his fine football and assists over two seasons, playing a crucial role in securing the Champions Tournament double and winning the SuperLeague.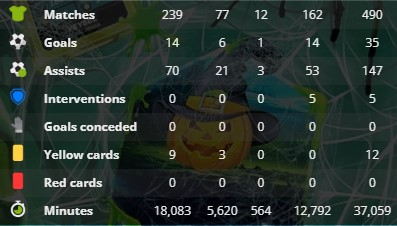 Despite his personal enigma, Thatch landed in BAVOVNA, a football team whose name resonated beyond the confines of the Amazon. On the field, his role as a midfielder transformed him into the master of transitions, controlling the game with a mastery that defied his apparent perpetual anger. Each touch of the ball was like a poem in motion, a dance that revealed the unique connection between Thatch and the very essence of football.
Despite his taciturn demeanor, Thatch couldn't hide his fascination with Cristiano Ronaldo. His movements imitated the Portuguese star, and his admiration for him went beyond words. It was as if Thatch absorbed the magic of the jungle and distilled it into his game, creating a spectacle that left spectators in awe.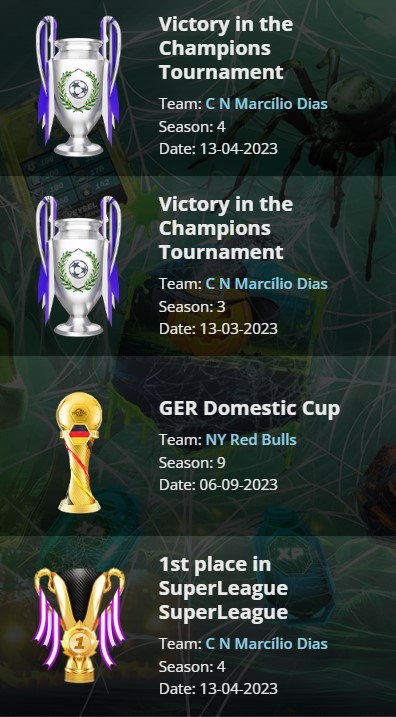 Thatch's story reached mythical heights when, in a memorable encounter, he crossed paths with Cristiano Ronaldo. Two titans, two forces of nature, faced each other. Thatch's furrowed brow was mirrored in Ronaldo's intense gaze, creating a synergy of mutual respect that extended beyond the boundaries of football. That clash became a benchmark, a convergence of two seemingly opposing worlds united by a common passion for the game. Unfortunately for this story, for Cristiano Ronaldo, it was just another friendly match, while for Thatch, it was the best game of his life.
As Thatch continued to leave his mark on football, speculation about his age, parents, and enigmatic past in the jungle persisted. However, for him, the truth transcended human curiosity. Thatch considered himself another capibara, a link in the chain of nature, a being who found his purpose in the game of football. With every goal, every dribble, he wove his own legend, a story resonating with the magic and mystery of the Amazon jungle.
Author: Lucas Ferrari
TRADING COLUMN #40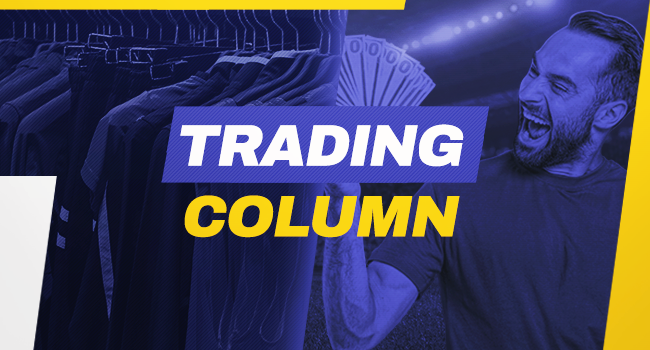 Welcome to the next edition of the Trading Column! What happened to the Market this week? The value of Gold Items have decreased and much more! Please feel free to read it. 
Lowest price of Green - Gold Items
The price of Green Items ranged between 19-23 Credits. 
Red Items cost 105 Credits.. 
The value of Gold Items are decreased. Currently, the cheapest one we can buy for 470 Credits.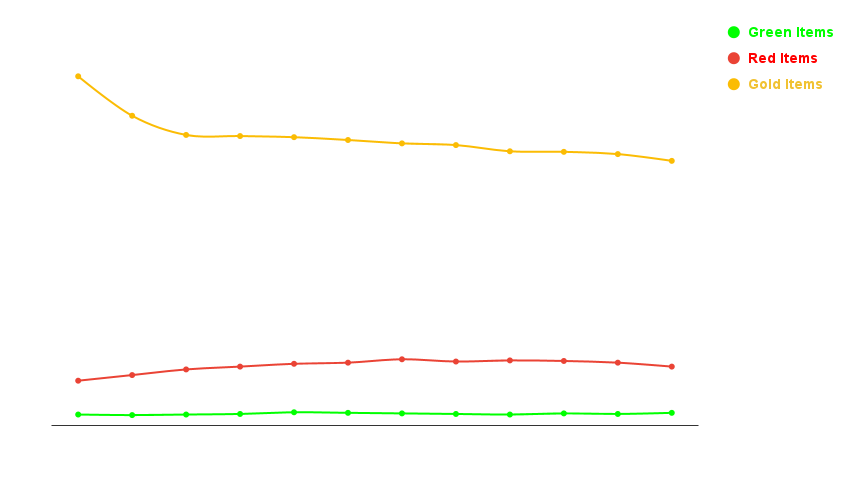 The lowest price of Green-Platinum Balls
Green Balls are not available on the market
Red Ball of the Betting Champion on Offensive Play (+40 PTS) costs 5499 Credits.  
Gold Balls are not available on the market
Platinum Ball of the Training Champion on Offensive Play (+55 PTS) costs 10990 Credits.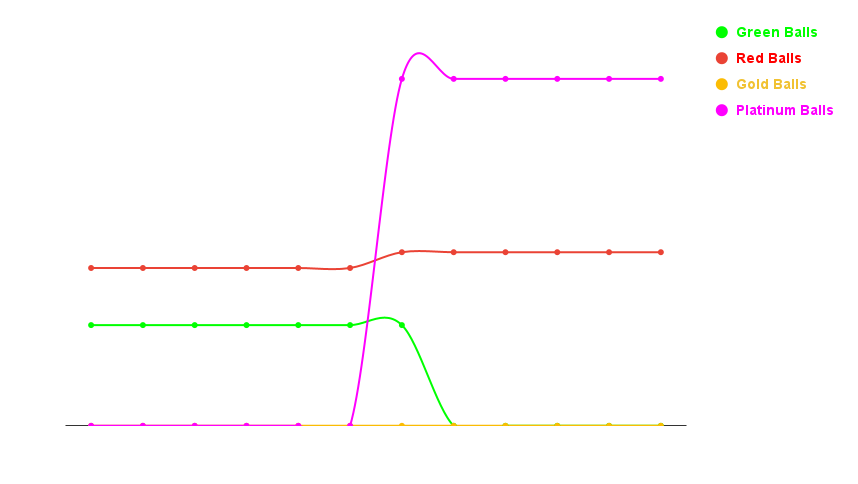 The lowest price of Green - Platinum Wristbands
Green Manufacture Wristband on Efficiency (+33.1 PTS) costs 4699 Credits.
Red Wristband of the Trick Champion on Stamina (+40 PTS) costs 5700 Credits. 
Gold Domestic Wristband on Offensive Play (+50 PTS) costs 9000 Credits.
Platinum Wristband of the Training Champion on Anticipation (+55 PTS) costs 17999 Credits.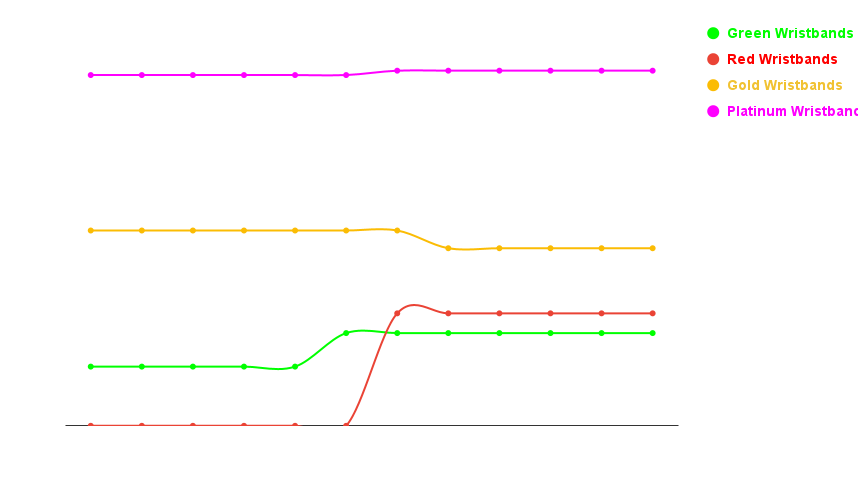 The lowest price of Diamond Balls and Wristbands
Diamond Conqueror's Ball on Efficiency (+125 PTS) costs 29900 Credits.
Diamond Conqueror Wristband on Playmaking (+151.2 PTS) costs 29999 Credits.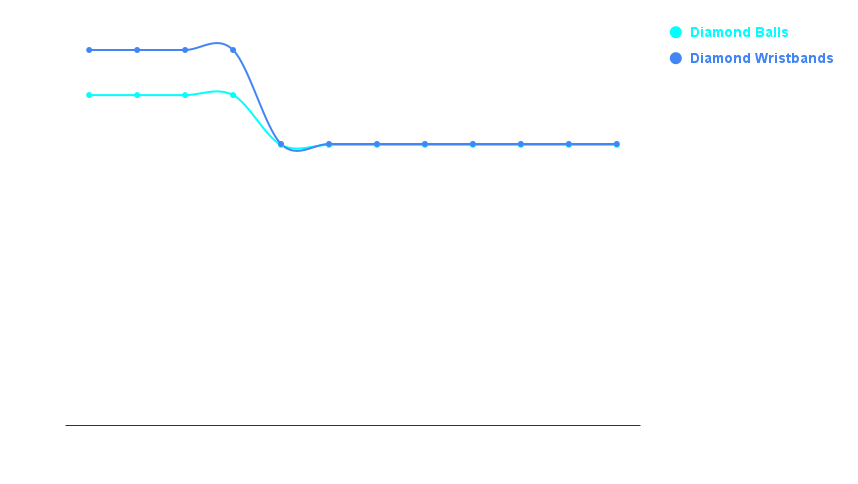 The lowest price of Green - Platinum Shin pads
Green Manufacture Shin Pads on Defensive Play (+30 PTS) cost 5000 Credits.
Red Manufacture Shin Pads on Set Pieces (+58.4 PTS) cost 9000 Credits. 
Gold Shin Pads are not available on the market
Platinum Shin Pads are not available on the market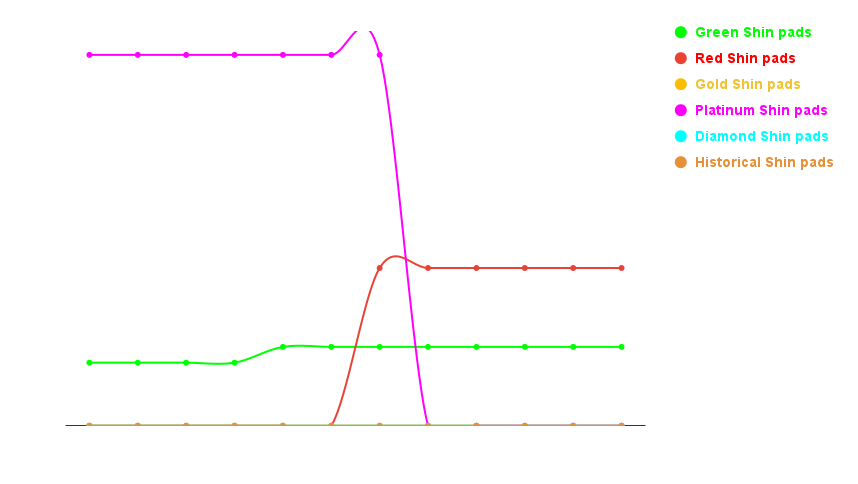 The lowest price of Material Fragments
White Fragment - 4 to 6 Credits
Red Fragment - 4 to 6 Credits
Blue Fragment - 6 to 8 Credits
Green Fragment - 4 to 6 Credits
Yellow Fragment - 14 to 17 Credits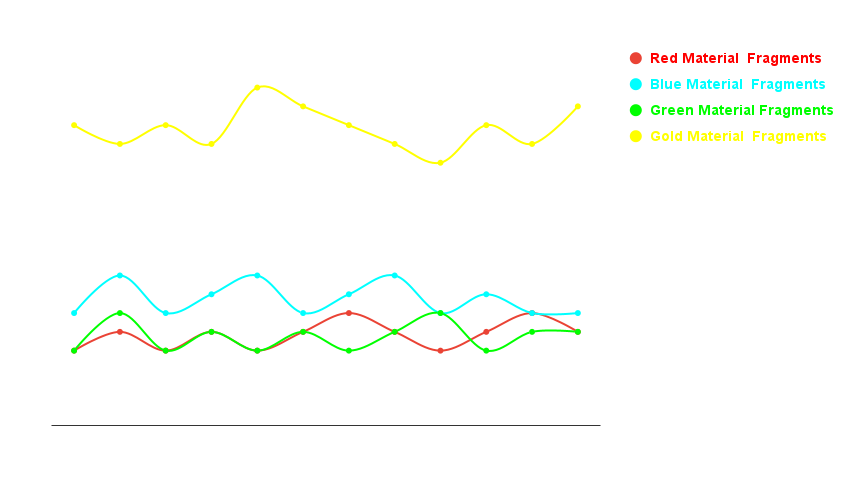 Common Packs
Bronze Pack - 4 Credits
Silver Pack - 5 Credits
Gold Pack - 9 Credits
Platinum Pack - 20 Credits
Diamond Pack - 290 Credits
Crystals of Success
Green Crystal of Success - 435 Credits
Red Crystal of Success - 1200 Credits
Gold Crystal of Success - 2099 Credits
Platinum Crystal of Success - 5000 Credits
Historical Crystal of Success - 11999 Credits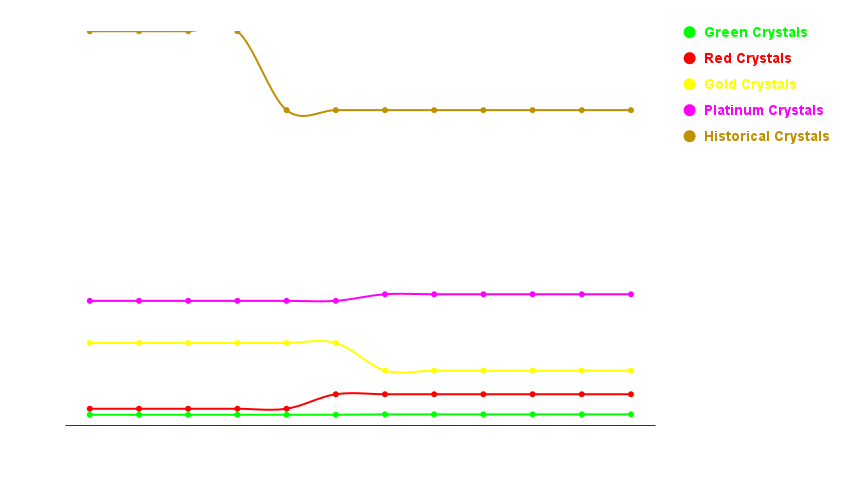 Drinks
a/ Increasing Skills
Rocket Fuel Drink- allows making a free Training Centre
II (+100 Trainings) - 90 Credits
III (+200 Trainings) - 160 Credits
IV (+300 Trainings) - 250 Credits
V (+500 Trainings) - 560 Credits
Team Training Drink - more trainings in team training (one skill)
IV (50%) - 58 Credits
V (80%) - 98 Credits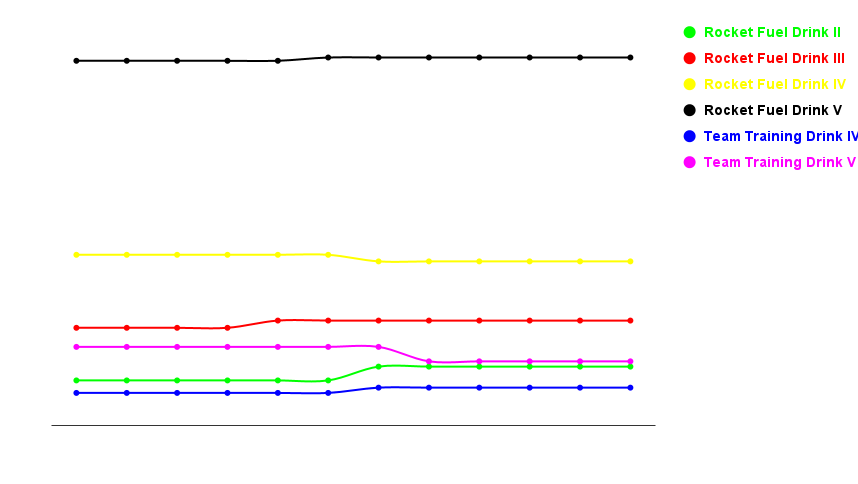 b/ Cheaper training (euro)
Pennywise Drink- reduces the price of a Euro in training for a given period of time
II (-15% for 30 minutes) - 27  Credits
III (-30% for 30 minutes) - 59 Credits
IV (-20% for 6 hours) - 147 Credits
V (-30% for 6 hours) - 339 Credits
c/ Cheaper training (energy)
Provident Drink - reduces the cost of Energy when training with a bot
II (-10% for 30 minutes) - 120 Credits
III (-20% for 30 minutes) - 185 Credits
IV (-10% for 6 hours) - 138 Credits
V (-20% for 6 hours) - 400 Credits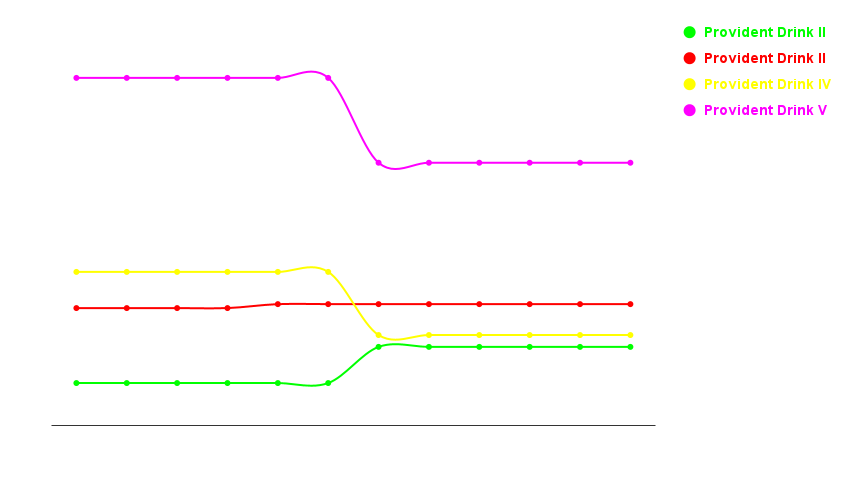 d/ More Euro from work
Millionaire Drink- increases the Euro gained from Work
I (+20% for 30 min) - 19 Credits
II (+50% for 30 min) - 98 Credits
III (+100% for 30 min) - 220 Credits
IV (+50% for 6 hours) -  179 Credits
V (+100% for 6 hours) - 399 Credits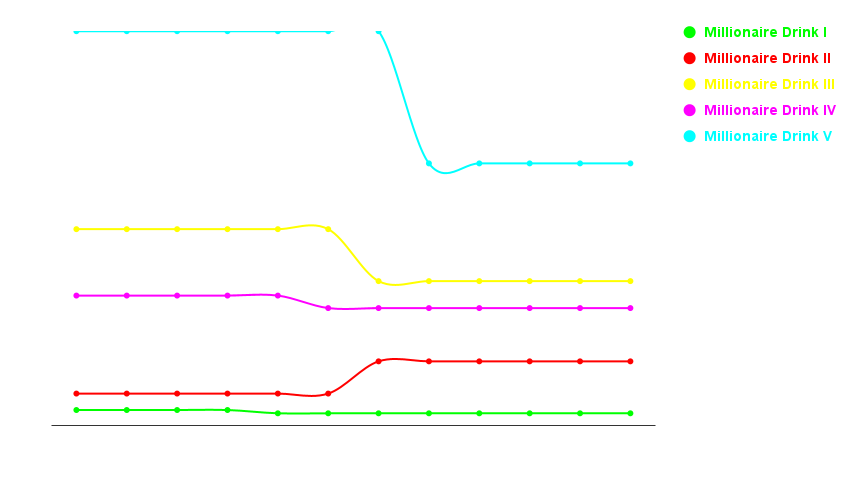 e/ Selling Items
Golden Drink- increases the number of Golden Balls for selling Items
III (+20% for 15 minutes) - are not available on the market.
IV (+45% for 15 minutes) - 289 Credits
V (+70% for 15 minutes)- 579 Credits
Dealer Drink - increases the number of Euro for selling Items
III (30% for 15 minutes) - are not available on the market. 
IV (65% for 15 minutes) - not available on the market
V (100% for 15 minutes) - 150 Credits
f/ Others
Engagement Drink - free engagement activation at any level
33% - 150 Credits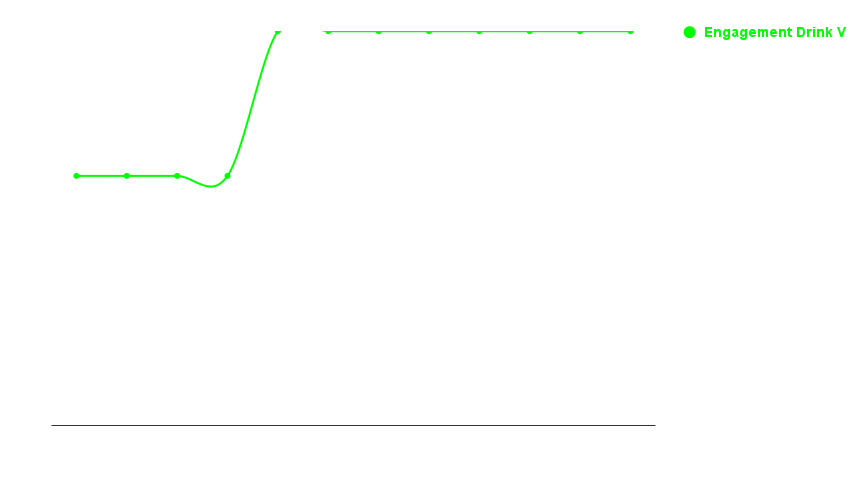 Thank you for reading my article. We'll see you next week! 
Author:Wyl3winho
"AMERICANS" IN EUROPE
Good morning to all dear readers of the magazine. Welcome to the next issue. The eleventh season in the European north is coming to its logical conclusion, and this is the first season after the servers were merged. In this article we will look at the final results of the season, and I will summarize how American clubs joined this server. Sit back, enjoy your meal and enjoy reading the article.
At the time of writing, 27 matches have been played, so we can safely sum up the season of clubs from the American server. In the Super League there were two clubs from the American server,  Valiance Crewand C N Marcílio Dias. Both clubs lost their main players a little and did not have the opportunity to fight for high places in the Super League. For 27 matches, the Valiance Crew club scored only ten points and occupied the last place in the standings. Club C N Marcílio Dias scored twenty points taking sixth place this season.
In the English League, things went very badly with the American clubs this season. Four American teams have been added to England ARGENTINA ÉLITE, BOOLADOS FC, philadelphia Unio and FAMILIA REI PELE. Unfortunately, none of the above teams could take a position in the middle of the table. ARGENTINA ÉLITE took the highest place out of this four, namely the tenth position with 29 points scored. Behind them is the club BOOLADOS FC and on the verge of relegation in 12th place is the club philadelphia Unio. In the relegation zone on the 14th place is the club FAMILIA REI PELE with only 12 points scored.
Six American clubs have been added to the Spanish League. Here the situation is more interesting. The club Sons of Odín is currently in fourth place in the Spanish league. The club NY Red Bulls also have the same number of points on their account, they will determine among themselves who will take fourth and fifth place.  The club SANTASTIC F C are seventh, but they are one step away from the European cups. The ninth is the club Los Angeles Clickers, and after them the tenth are Cyclon. In sixteenth place is the club GOTHAM UNITED FC which has almost lost all players and disbanded.
Nine American clubs have been added to the German League. More quantity does not mean good quality, the highest position this season is occupied by the club Leviathan which are in third place. Trailing by only three points, Wolverhampton FC are fourth. Five is the Grupo Desportivo d Chaves club, followed by the Boca Juniors club. Then there are a few more American clubs, but I think it makes no sense to talk about them.
Four clubs are in the Italian league. The highest position among American clubs is occupied by Los Angeles Click, which is now in fourth place. Sixth is the The Workers club with 49 points scored. In ninth place, the club SL Benfica which managed to score 32 points. Eleventh is the club The G0ATs which scored 26 points.
Therefore, I will summarize the interim results that I have made for myself. Unfortunately, none of the American clubs were able to impose competition at the highest level, and not a single club was able to compete for medals. It's a shame, of course, but there are several factors and excuses for this reason. The most important thing is that a lot of clubs could not keep their main players, and they went to European clubs, which became even stronger.
At this wonderful moment, we conclude our article. As always, I wish good luck to every player and club, good luck in the next season and more victories. Thank you all for reading this article, I hope you are interested and liked it.

Author: Dodo
INTERVIEW WITH FELIPE 99 PART 2/2
Hello all virtual footballers. In today's holiday edition, I had the pleasure of interviewing the captain, the owner of the C N Marcílio Diasteam. I would like to introduce you to the player Felipe 99 and I invite you to read the interview.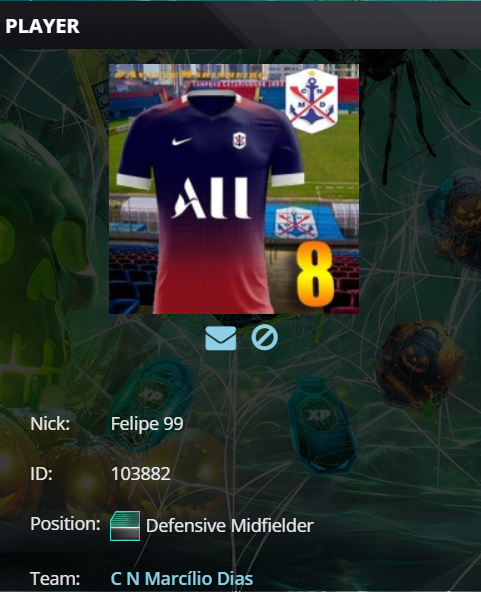 How do you like the newly introduced Player Card Packs?
Regarding the cards, from my perspective, it was the most notable part of the update. I note that there has been a significant improvement in the organization and complexity of this system, which rewards dedicated players with a considerable advantage. This approach clearly favors active players, as the game allows the acquisition of up to three decks of cards per day, at the beginning of a season this gives a lot of collections. This change will have a substantial impact, especially due to the Slots updates. An increase of 100/200 or even more in attributes could, in fact, be the deciding factor in future championships.
What do you think about the server connection?
A quote I read recently resonated deeply with me: 'A merger is better than the deletion of accounts, as happened on the Latam and Brazilian servers, marking the end of a beautiful journey'. While this merger was a commendable attempt by management, The challenges in gameplay and competitiveness became evident. Many players who migrated to the American server are choosing to end their journeys in the game. The disparity in purchasing power between players who were already on the merged server and those coming from the American server is notable. This is impacting the dynamics of the game significantly. It's crucial to consider that while the merger was a measure to preserve accounts, the reality is that the gaming experience for newcomers is being harmed. The competitive environment is unbalanced, reflecting players' decisions to remain active. Understanding that the administration sought the best for the community, but it may be necessary to revisit strategies to find a more overwhelming balance. The economic and cultural differences between the players require a careful approach to ensure a truly successful and inclusive merger. These reflections are crucial to ensuring not only the survival of the game, but also the continued satisfaction of its diverse community."
If you were to leave C N Marcílio Dias for some reason, what team would you target?
If one day I decide to leave Marcílio Dias, I would consider the possibility of joining a lower league once. The idea would be to focus on accumulating trophies and improving my personal statistics. So far, I don't have a specific time in mind. If this happens, I have carefully analyzed the proposals that arise.
Would you like to greet someone in particular?
My congratulations go out to all the players with whom I had the privilege of sharing this incredible journey at FTG. Throughout my career, I made many friends and partners, and each of you left a special mark on this beautiful adventure. I want to give an honorable mention to some teams that played significant roles in my career: the Palpitão Team, where I took the first steps in my career; SAYIAJINS, widely considered the biggest team on the BR server; and, of course, my current club and possibly the place where I will end my career, CN MARCILIO DIAS. Thank you everyone for making this experience at FTG so memorable and full of incredible friendships.
Thank you for reading the interview to the end. If you would like to ask someone a few questions on various topics, feel free to contact me. See you in the next edition of the journal!

Author: Lambadajew


THE BRAZILIAN PLAYERS
Today is a public holiday in Brazil, it is the day of the Proclamation of the country's Republic. The proclamation of the Republic took place in 1889 as the result of a long political process and mobilization against the Portuguese Court and its domination over Brazil.
And what does this have to do with our FootballTeam? Brazil is known worldwide for being the country of football. Despite not being the creator of the sport, Brazilians are the biggest winners of the World Cup, with 5 victories, and there are countless stars who made history around the world such as Garrincha, Zico, Ronaldo, Ronaldinho, Kaká, Neymar, among others, and the greatest player of all time Pelé.
I believe that the vast majority of players here are not children, but young people and adults with their work, family and day-to-day responsibilities. A game like this makes us relax and enjoy the sport we love so much through a character that we can evolve and achieve great achievements on the servers wherever he goes.
In this article I talk about Brazilians who are not few in this game made for Americans and Europeans, because even with the disadvantage of the local currency they are still firm and try to put together competitive teams to continue winning trophies for the team and individual medals. We had our own server that lasted just over 2 years, we started all over again on the American server and now we have been migrated to the European server, hoping this will be the last trip.
The Brazilian Football Championship is one of the most competitive in the world, to give you an idea, there are 4 rounds left to finish the local championship and 5 teams can still be champions, and at the bottom of the table, 2 are already relegated and the others two vacancies can reach another 6 or 7 teams. There are 20 teams in the first division. Brazilians like to watch football, they like to go out to play their weekly football, and they also like virtual football, even more so on a holiday with as much heat as today.
In this article I talk about Brazilians who are not few in this game made for Americans and Europeans, because even with the disadvantage of the local currency they are still firm and try to put together competitive teams to continue winning trophies for the team and individual medals. We had our own server that lasted just over 2 years, we started all over again on the American server and now we have been migrated to the European server, hoping this will be the last trip.
Brazilians and other players from Latin America may have gotten a little discouraged at times, but they continue to fight to improve their player in every way, improving their team, to always try to stand out in the game, we never give up. If it's in the Superleague or in the national leagues, they will always be there trying to improve.
So, if you are Brazilian, enjoy the holiday, have fun in the real and virtual world, trying to eat 30 meals a day, exchanging energy for euros, suffering from low energy, participating in games, reading the newspaper, and dreaming about items from market that I would very much like to have but cannot buy.
The season is ending, it's time to open negotiations, look for a new team, or look for new players for your team, but we are always improving, after all we are here to have fun and forget about life's problems. Here we are part of a team, here we are professional football players.
Enjoy the Halloween event, it will soon end! Leave your comment, if you are Brazilian, comment "BR" just to be present. See you next week. Good luck and happy gaming to everyone!


Author: Diegol
INTERVIEW WITH CYRKO
Dear readers, 
I'm Andrew Norbertson and I'm thrilled to welcome you to this edition of Sports Journal. Today, I have an exciting interview lined up for you that's not a regular feature in my weekly format. I'd love to hear your thoughts on it, so please feel free to leave your comments below.
First of all, I would like to introduce you to the player without whom today's article would not have been written - Hello Cyrko, my friend!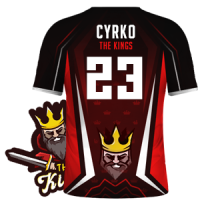 Cyrko: Hi there, I'm Cyrko or Bartek, whichever you prefer. I'm a big fan blue part of London, love eSports and have a particular fascination with Greek mythology. In my free time, I enjoy snacking on popcorn while reading internet dramas.

Andrew: Cyrko tell me at the outset before I start asking you questions about the club, the league and the like - how do you rate the current monster event?

Cyrko: The event seems to be quite challenging, with some players having more advantages than others. It's almost like a fight for survival. After the last TOTW, I noticed that many players are experiencing energy problems and boosters are becoming harder to come by. Despite these challenges, I think the administrators are doing a great job with the event. It's the little things that count, like the packs of cards for everyone and the continuation of quests that were introduced with the event. It's definitely gratifying to see those small rewards.

Andrew: How does the progress of most players on your team in terms of skills look from your side, considering what was you observed during the event?

Cyrko: After years of struggling against our space colleagues in the Italian league, The Kings finally achieved their goal of winning the coveted Domestic Cup trophy. The team celebrated their victory with a relaxed atmosphere. Drinks we've created for better training that allowed everyone to make significant progress. As a result, the team has achieved success, as you can see.

Andrew: Congratulations to you and your team on winning the Domestic Cup, of course! Tell me how you see your chances in the battle for the league championship?

Cyrko: Haha, that's a tough loss, especially since it's the probably second time we've lost by goal balance. It's always harder to lose by such a narrow margin. But we won't give up until the end of the season. Who knows, maybe we'll get lucky and the engine will throw us a Bella Ciao joke!

Andrew: Do you think The Kings will reach for the league championship next season or do you have other plans though? Perhaps your plans are completely different to the team's.

Cyrko: I won't be part of this great project myself next season, but I will always be rooting for the boys, and who knows what the future will bring. I hope they achieve what they set out to do, and I am excited to see what they will accomplish. As for me, I am looking forward to new opportunities at my new club.

Andrew: It seems like you shared intriguing detail. May I ask if you are still in the process of searching for a new club or have you already agreed to join one?

Cyrko: My person was persuaded by the greatest temptress. I had a lot of offers (for which I am thankful), but I chose one club with which I hope to reach for a double in the coming season ( Forgive Andrew).

Andrew: Unofficially I know what club it will be and I have to stick the proverbial pin in before your transfer that nothing will come of the new plans. It probably won't be a big secret if I reveal that your new club will be from the Super League. How do you feel it will be a very big jump for you in terms of competition?

Cyrko: Of course, such a disparity in skills in the first league unfortunately does not allow for much excitement.The title contenders in the 1 leagues are a maximum of 2/3 teams which gives us a maximum of 4 interesting matches per season. I personally can't wait for the matches in the top Super League.

Andrew: I will ask you one question regarding typically the gameplay. What do you think at this moment the administration should change, add or improve immediately in FootballTeam.

Cyrko: The shortage of resources is a major issue and it's only going to get worse with the weakening of training bonuses. It's high time we come up with a solution to this problem. I like idea of promoting players to 1/8 TM and the Super League to encourage them to play to their full potential. Additionally, tournaments based on the ovr of the team would be a great way to make the game more challenging and exciting. It would definitely motivate players to strive for better results and aim for a trophy at each stage of the game.

Andrew: After almost a year of playing on the EU server, if you had the opportunity to transfer your skills to another position what would it be? Goalkeeper, striker or invariably midfielder?

Cyrko: I would not change my decision from the start of the game. Midfielder has the most important role in this game, at least I think so.

Andrew: Of my questions, that would be enough. Would you like to say hello to anyone - a team or perhaps a perennial rival?

Cyrko: I would like to salute my beloved The Kings, Byk TOP, the entire DSC FT and our destroyers of fun over the last seasons in the Italian league the Łosie w Kosmosie.

Andrew: Cyrko thank you very much for the interview and your time. I wish you all the best for the new season and I invite our readers to the comments section!



Author: Andrew Norbertson

PREMIUM PRIZES IN CARD COLLECTIONS:
Hello, this is Matushevsky!
It's time for the last analysis presenting the collections in which we can find the prizes we are interested in. Last week I analyzed the packages, and this time it's time for premium items and Hero rewards. Here we go:
We have 7 collections containing premium items. Collections containing Items: 
1/ GOALKEEPERS (TOP20) - 11 680 Fame Points - 1x Galacticos Shorts (+50),
2/ RIGHT FORWARDS (TOP20) - 11 680 Fame Points - Manufacture Ball (+30),
3/ CENTER DEFENDERS (TOP20) - 11 680 Fame Points - 1x Galacticos Boots (+50),
4/ RIGHT MIDFIELDERS (TOP20) - 11 680 Fame Points - 1x Manufacture Wristband (+30),
5/ RIGHT DEFENDERS (TOP20) - 11 680 Fame Points - 1x Manufacture Shin Pads (+30),
6/ DEFENSIVE MIDFIELDERS (TOP20) - 11 680 Fame Points - 1x Galacticos Jersey (+50),
7/ CENTER FORWARDS (TOP20) - 11 680 Fame Points - 1x Galacticos Socks (+50).
As you can see above, by listing all these collections we will collect the entire set of seven items. Therefore, a person who wants to unlock the fifth card slot will purchase an additional full set of items. Is the cost of replacing the above collections high? Certainly, but remember that the items are not the only rewards, but only a nice addition when we manage to collect one of these collections.
Moreover, in the game, Hero rewards can be found in 7 collections (in OFFENSIVE MIDFIELDERS there are both Hero rewards), divided into two types of rewards:
Hero Drink: 
1/ TACHIBANA BROS - 3670 Fame Points - 1x Hero Drink,
2/ OFFENSIVE MIDFIELDERS (TOP20) - 11 680 Fame Points - 1x Hero Drink,
3/ RADIOACTIVE SQUAD (TEAM) - 13 630 Fame Points - 1x Hero Drink,
4/ COPACABANA (TEAM) - 23 840 Fame Points - 1x Hero Drink.
Hero Star: 
1/ OFFENSIVE MIDFIELDERS (TOP20) - 11 680 Fame Points - 1 Hero Star,
2/ FORWARDS (LEGENDARY) - 19 200 Fame Points - 1 Hero Star,
3/ DEFENDERS AND GOALKEEPERS (LEGENDARY) - 25 600 Fame Points - 1 Hero Star,
4/ MIDFIELDERS (LEGENDARY) - 32 000 Fame Points - 1 Hero Star.
As you can see, the cheapest way to get Hero Drink is to exchange the TACHIBANA BROS collection. By hitting the KSIADZ ROBAK card, this collection can be collected almost for free (1270 Fame Points). An interesting collection is definitely OFFENSIVE MIDFIELDERS (TOP20), which gives us both Hero Drink and Hero Star. Exchanging collections containing Hero Star is a very good investment in the account, because each Star gives us 1% more than the trained skills, i.e. with 1000 ovrl trained it is 10 ovrl for free, and with a 50% bonus even 15 ovrl. Forever.
This concludes my analysis of the card collection. However, I have heard that the card collections are about to be updated, so they will probably require further analysis. The administration has created a very interesting module, but I can't help but feel that someone found it too beneficial, as there are restrictions on it from time to time. However, I am looking forward to a module that will replace standard card duels that very few people play. This module still offers many opportunities for development. Will the administration come up with something beneficial for players or will there be further restrictions. We'll probably find out soon.

Author: Matushevsky
¡NOT EVERYONE IS AT THE TOP!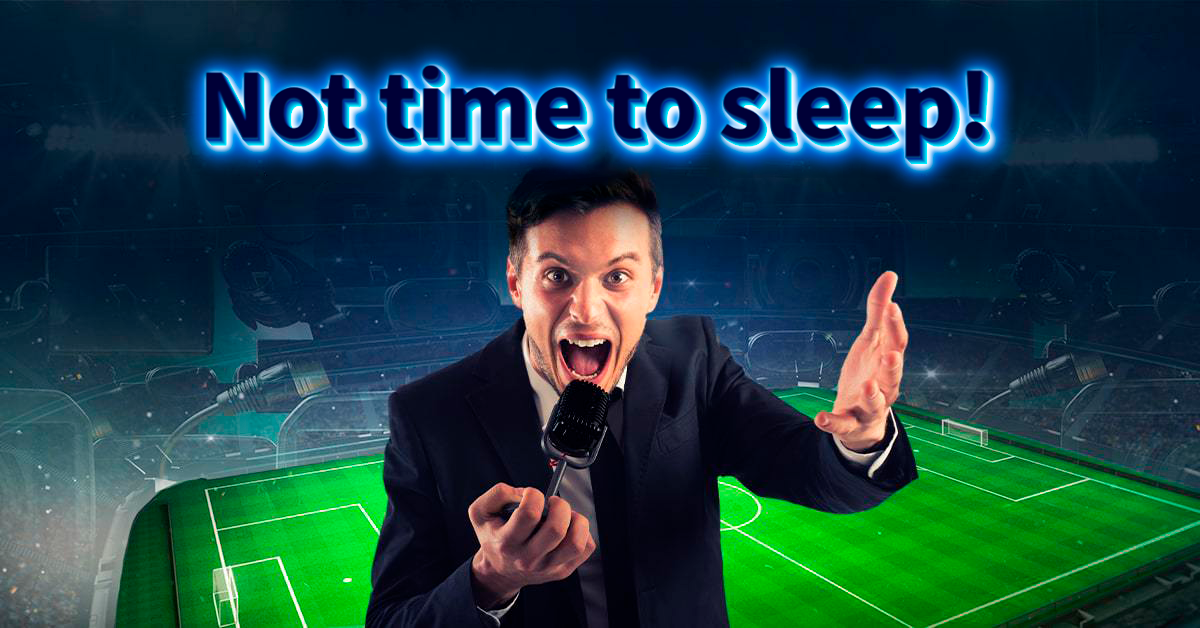 In the world of Football Team Game there are some main aspects on which the game focuses, two of these mechanisms that make the game so entertaining are obviously the matches and everything that comes with them, such as creating a competitive team, choosing the formation and tactics to use, and just as important as this is the development of the player through training, since it is well known that the best players are those who train daily to raise their "stats" and thus better help their team. equipment.
However, there are "Cristiano Ronaldo" style players who take this to the highest level, fighting for the famous "weekly training tops" through which great rewards can be won for both the player and the team, which among others are:
FOR THE PLAYER:
🔹HEROBOOST (+33% PTS for the winner)
🔹Training Champion Package where you can get a platinum ball or wristband (55 base)
🔹1x Ball of Success (+60% Enchantment Chance)
🔹25,000 Energy points
🔹1x Pack of 50,000 Golden Balls (tradeable)
🔹200 Premium Key
🔹200 Golden Pack
🔹1 HERO STAR 1% PTS 
🔹Training Champion Skin
FOR THE CLUB:
🔹HEROVOICE +33% PTS for the club for one match
🔹TEAM BOOST (12% bonus points for the club throughout the week)
🔹Discount on: Versatile playstyle (100% cheaper activation for the club), Training (20% less Euro for the club), Work (+50% more Euro for the club)
🔹Speciality Training (100% cheaper unlocking for the club).
All these rewards make them very attractive for players who have the necessary resources to spend a whole week training at their maximum, the numbers on the EU SERVERr, to win a training top, you must at least have 500,000 energy and 3 billion of euros, to be able to go more or less confident, although it is possible to win with less energy, it will depend on who tries, and how much competition there is that week.
That's not all, since you must have a premium assistant and a training assistant to be able to train in the most optimal way since without them you will not be able to get the most out of the week, and have enough boosters to unlock the specialties that you want to train, in addition to probably not sleeping all week to keep an eye on what your rival is doing.
This week the winner of the top was Pedrito (BAVOVNA) me who obtained the amount of 1,280,881 training sessions, where he had an epic battle with his rival Snafu (We Call It Soccer) who came in second place with 1,243,398training sessions only 37,483 training sessions down, both gave their best and had the necessary resources, the only difference was the time that each one dedicated to it since these training sessions can be done in approximately 3 hours, This means that both of them practically did not sleep, and the one who did, well, they lost.
These numbers are very large, the amount of resources used to achieve the top for a week was exorbitant and many wonder.
How much did they spend?Is it worth a try or is it best to take it easy?
It was quite expensive, in terms of euros I don't have a good count of how much but I would say more than 7 billion and in energy about 800 thousand more or less poorly counted, in addition to spending close to 12,000 credits on both the assistants and the boosters to unlock skills and be able to continue training. 
(This is an estimate, not approximate but similar to reality)
What we can say is that he was a good rival, he fought until the last hour and made the week entertaining since not many would have chosen to fight knowing that they were competing with someone who had brought out so much energy but he did and for very little. I don't get the top of the week.
We hope they continue to exhibit that strong competitive spirit. 
That's all for today.
¡See you soon, warriors!

Author:Khieven 22


THE PERSPECTIVE ON AN ATHLETE'S LONGEVITY, EVEN WITH CRITICISM ABOUT HIS PERFORMANCE
Good morning my consecrated people, how are you? He's the one talking to you here, the guy with no time to be happy, how's life going? Everything under control? Today I will talk about a friend who is retired, who is not yet retired. But it appears that way to all his companions, unfortunately.. However, let's start.
In the world of football, where talent is often the supreme criterion, a singular figure emerges who challenges common assumptions. Duka Polidoro, a player whose career should have been sealed by time, continues his journey on the pitch, despite persistent criticism about his performance.
Duka, from a rural town, began his career in professional football in an era where skill often dictated a player's destiny. However, his name is not synonymous with brilliant success; rather, he is associated with remarkable persistence despite often unfavorable assessments of his performance.
At 38, a stage at which many players choose to retire, Duka remains active in high-level competitions. However, the criticism did not cease, questioning his effectiveness on the field. In recent interviews, sports analysts and fans have expressed doubts about Duka's current contribution to his team and whether his persistence is doing more harm than good.
"It is undeniable that Duka has had his glory days, but it is difficult to ignore the reality that his performance has declined in recent years. Football is a competitive sport, and keeping a lower-level player could be harming the team's development," commented one sports expert.
Duka, in turn, faces criticism with a resilient attitude. In response to questions about his current ability, he highlights his unwavering passion for the sport and the continued trust of his coaches and teammates. "I still love the game. I believe I can contribute in ways that go beyond numbers in statistics. Football is more than just technical skill; it is about experience and leadership," Duka said at a recent press conference.
Duka Polidoro's continued presence on the football field is not only a testament to his resilience, but also raises questions about the dynamic between experience and skill. While some question his permanence, others argue that his presence is valuable in guiding younger people and transmitting knowledge acquired throughout his extensive career.
Duka Polidoro's story is, without a doubt, unique, as it defies conventional expectations associated with a player's longevity. Whether considered a living relic or a questionable decision, Duka continues to be an intriguing figure in the world of football, defying critical analysis and, in some ways, redefining what it means to persist in a sporting career. As long as his journey on the field continues, the debate over his relevance and impact will remain a point of discussion among sports fans.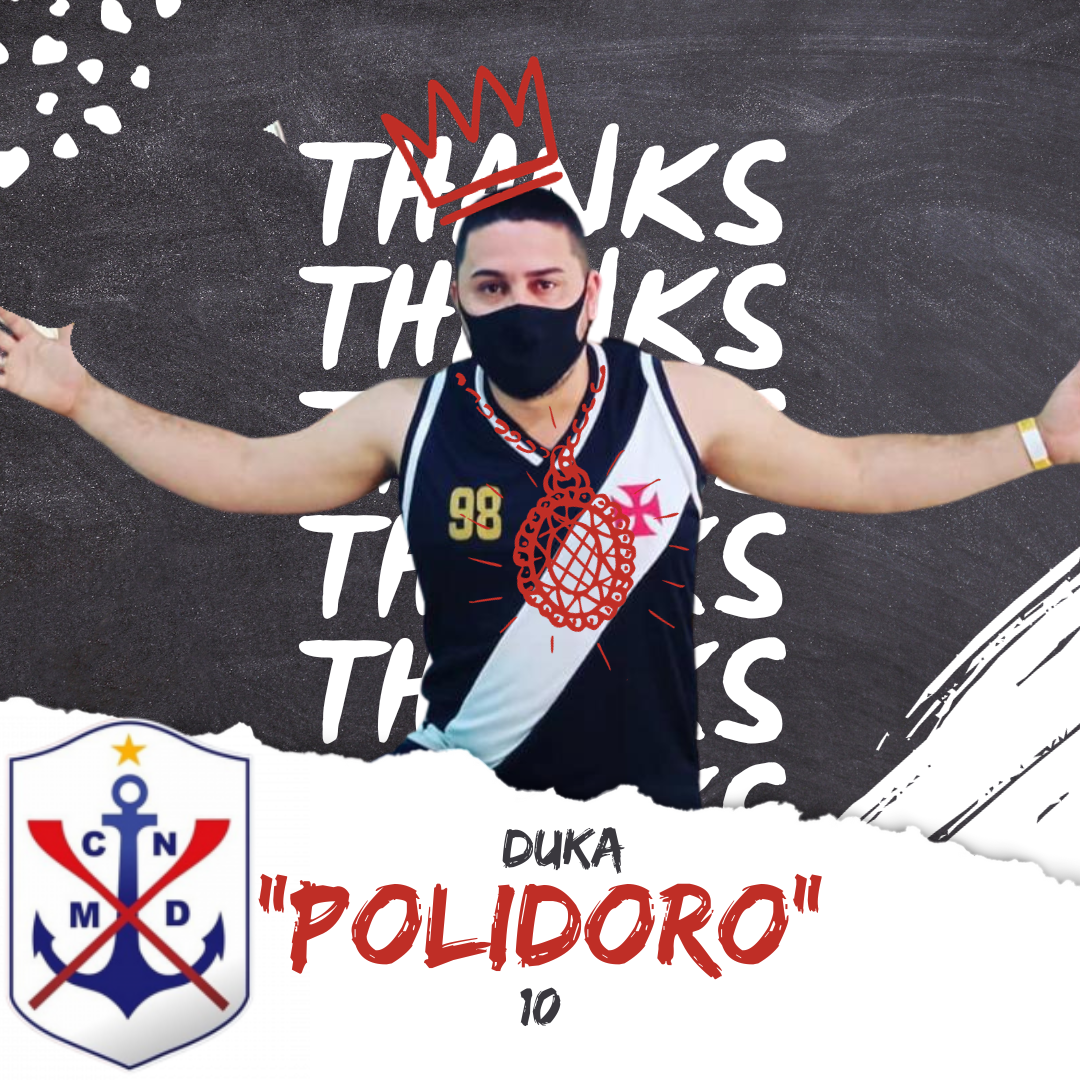 That's it, today I talked about this dear friend who is already retired in my heart, hugs and see you next time!

Autor. Henrick
THE SCORERS WHO HAVE THE GREATEST IMPACT ON THE TEAM
Hello, this is Matushevsky!
The season is slowly coming to an end. The top scorers will most likely be the players from the strongest teams, because if they have the most chances to score goals, they simply have to score the most goals. However, I decided to take a look at which player has the greatest impact on the effectiveness of his team and scored the highest percentage of all goals scored by the team. For the analysis, I included all SL clubs and the first three (as of the day of writing the article) teams from the first leagues. Let's get started:
SuperLeague:
1/ Stiff Boys - Patrickkk - 76 of the team's 125 goals = 60,8%
2/ THUNDER - C Lee - 54 of the team's 116 goals = 46,55%
3/ We Call It Soccer - Łysy Pereira - 42 of the team's 114 goals = 36,84%
4/ Public Enemies - edockrul - 35 of the team's 85 goals = 41,18%
5/ BAVOVNA - Extazzz - 24 of the team's 41 goals = 58,53%
6/ C N Marcílio Dias - Gupto Wizard  - 9 of the team's 31 goals = 29,03%
7/ Rayo eSports - Rayo Junajted - 17 of the team's 31 goals = 54,83%
8/ Valiance Crew - 3 players scored 6 of the team's 23 goals = 26,08% each.
We can clearly see here that there can only be one king in the Super League - and that is Patrickkk. The second most effective SL player is Extazzz and the third most effective player is Rayo Junajted. Congratulations!
England:
1/ 7more7 - mario527 - 50 of the team's 138 goals = 36,23%
2/ Go Complain - Forrest Gump - 48 of the team's 128 goals = 37,5%
3/ South Park - KOT - 52 of the team's 118 goals = 44,07%
It is futile to look for the most effective player in the English league among the TOP3 clubs, unfortunately these clubs do not have outstanding scorers. The most effective player in the English League is: Dani888 from the Romper FC team (5th place) - 71.17% of the team's goals scored. Dani888, maybe it's time for SuperLeague?
Spain:
1/ Polish DF - ADONIS27 - 53 of the team's 154 goals = 34,42%
2/ LaFamilia II - Koko - 32 of the team's 135 goals = 23,70%
3/ WINGSPAN - I am Zlatan - 50 of the team's 98 goals = 51,02%
Once again, there is no point in looking for the most effective player in TOP3 clubs. Polish DF and LaFamilia II, looking at the individual result, are practically playing without a valuable scorer. And the most effective scorer in Spain is: RODY LEWANDOWSKI 9 from the Sons of Odín team (4th place) - 72,03% of the team's goals scored. Amazing result!
Germany:
1/ Hakuna Matata - EvgAnt1986 - 54 of the team's 138 goals = 39,13%
2/ Fortaleza Vinchies - Marjonovy FV - 79 of the team's 139 goals = 56,84%
3/ Leviathan  - Christian Vieri - 33 of the team's 100 goals = 33%
Congratulations to Marjonovy FV, who turned out to be the most effective player in Germany and the only one representative of a TOP3 club to achieve this (not counting the Super League).
Italy:
1/ Bella Ciao - Izreth - 61 of the team's 159 goals = 38,36%
2/ The Kings - R A U L - 52 of the team's 148 goals = 35,14%
3/ Łosie w Kosmosie - Lord Privy Dr4PiK - 66 of the team's 134 goals = 49,25%
And once again, we do not see the most effective player in the league among the TOP3 clubs. This name goes to Ilyaspace from the PEAKY BLINDERS team - 63,55% of the team's goals scored.
I would also like to offer special congratulations to the RODY LEWANDOWSKI 9 player, who in the past season had the highest percentage of goals scored for his team among the best leagues in the game!

Author: Matushevsky
ONEFOOTBALL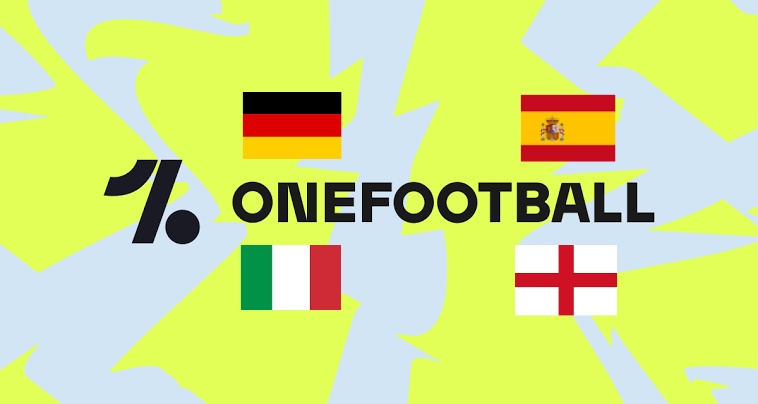 Goalkeeper Vinizin is free on the market after the end of his meeting together with his agents and the board of directors of Cruzeiro FC, in this meeting it was agreed to end the goalkeeper's time after 2 seasons of achievements at the club, being the immediate reserve of the team's current goalkeeper , the player was part of the team's rise in the third division until reaching the peak of the team, gaining access to the first division last season, the player together with his representatives were dissatisfied with his little opportunity in the games, remaining in the majority of the season warming the bench and seeing his "rival" gaining 100% ownership of the team and being the coach's favorite, the player and the club announced his departure and the athlete intends to be announced by the new team in a short time, Rumors say that he will return to the second division for a project that has been attracting attention!
2B England, Liverpool FC is one of the clubs that has had the best performance in the second division, the club that was already a current player in the first division with good campaigns ended up suffering due to a management crisis and was relegated, the club's current board believed in the reassembly of the team, investing heavily in recent seasons, putting together a competitive team aiming to reach the top 2 in the league and return to the long-awaited first division where the club lived for a long time, this season the team is in 5th place with coach Primox doing a great job of tactical organization in the team, the club has Ariel being the top scorer with 35 goals scored and Alexis being the highlight of the team's creation serving 21 passes to goals fighting for the leader medal in the league, the club has been standing out for its teamwork and individual work with these 2 big stars of the team already being watched by teams from other divisions! The club is slowly bringing pride back and giving its opponents trouble!
1A Italy, West Ham United FC has been one of Italy's biggest projects, with the club taking over as the biggest British club after the fall of Newcastle after the club was the biggest in 1A, West Ham led by Goretzka is making a high level campaign with the team currently vying for a place to compete in an international tournament next season, the club is going through a great phase managing to give work to the big players and gaining points against the smaller ones, but the club has been going through a "slump" after the coach's departure!
2B Germany, Juventus has been one of the teams in search of the division title, the team has been fighting on equal terms with 3 other teams for the chance to take the lead in the Championship with the 4 being the favorites, Juventus currently led by President Cesar, despite fighting for the title, is still going through some unknowns and suspicions not only from the fans but also from the press, the club that is currently in 4th place in the league with 2 points behind 1st place, is going through a moment without any Technical Committee leading the club field, with the President having to take on this role after his internal discussion with the club's former coach, the board is looking for a new coach as quickly as possible but not yet a name that has already advanced negotiations with the club, some names have been analyzed for the position such as Tifeu (Saint Angels FC), Dolores (Chacarita FC), Black09 (Atletico Yacare) the names currently employed on the club's list, but the board is still looking for other names to assume as soon as possible as team coach!

Author: James Maddison
LET'S TALK ABOUT TACTICS!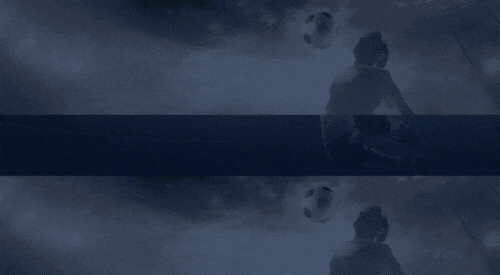 Studying our rivals and choosing tactics!
Welcome once again to this humble section that aims to answer absolutely all the questions we may have regarding the tactics and strategies of this exciting game!
In the previous edition, we provided several tips for players who want to build their teams and become owners/managers of them. While this week we won't be giving tips for that specific category of players, we will continue talking about tactics to smooth the path for those who have the immense pleasure of managing a team!
In this edition, we will discuss tactical formation, match moments, substitutions, endurance, which tactics are suitable and when, and various minor tips for team building to win competitions. Let's dive right into the section!
Setting up matches!
Before matches, we need to consider various factors. First, calculate the type of opponent we will face. Although this may seem simple, it sometimes leads to errors, either due to overconfidence or insufficient defense. Let's look at each case.
Here, like in the animal kingdom, the stronger one preys on the weaker. It's crucial to know when the bomb is about to explode and on which side of the fuse we stand—whether on the side making it explode or the side being exploded! Knowing where we stand is not a trivial detail!
When we are stronger than our opponent:
Sometimes it's very obvious that we are stronger than our opponent. I refer to being strong when the percentage we have above our opponent is more than 50% of the team's OVR. In these cases, it's advisable to strike hard to ensure a significant impact. For this, we can use more offensive tactics, such as 3-1-4-2 or 3-5-2, which are the best for playing these types of matches. They are ideal because we will dominate the midfield and have offensive power to secure victory.
When we are very similar in team OVR to our opponent:
When we have the same OVR or are 10% below or above, I consider that as the same OVR. In these cases, it's advisable to study our opponent extensively.
Things to consider:
Study their defense and compare it with ours.
Study their midfield and compare it with ours.
Study their offense and compare it with ours.
It's important to understand that depending on the result of the "comparison" between the teams, we will determine the type of tactic or tactical adjustment to use in the match.
Basic tips: In evenly matched games, it's advisable to use the 3-1-5-1 tactic. It's simple; the midfield will give us ball possession and determine who will have the most important plays. But it's not always so literal.
If they are a team with the power of their players and the OVR of their players focused on defense, we must understand that with fewer midfielders, we can match theirs and apply more offensive power. In that case, a 3-1-4-2 might work well to attack them.
If they are a team with a strong midfield, we must play with a 3-1-5-1 with creative adjustments to try to fight for and dispute ball possession, aiming to compete in the match through that avenue.
If they have a better offense, we can play with a 3-1-5-1 with positional adjustments, which can ensure ball possession and help the team defend a bit better. It will reduce our offensive capabilities but ensure a better balance in our defense against their offense.
When our team is much worse than our opponent in terms of OVR:
Here, it must be stated that there are various ways to approach these matches. If our opponent (which happens more often than you think) has 100% more OVR than us, well, guys, it doesn't matter which tactic we use because they will definitely win that match. There's no chance of a draw or victory for us.
If we are worse but they have 50% more OVR, we will also lose. For example, if we have 400 OVR and they have 600 OVR, it will be very difficult for us to win, although not impossible. These are the matches where the devil intervenes, and suddenly the engine denies victory to our opponent. It's a one in a million chance, for no other reason than sheer luck.
Now, if we are worse but only 25% or less worse, for example, they have 600 OVR and we have 450 or 500 OVR, only in these cases is there some chance of fighting the match and making life difficult for our rivals.
In these cases, the best tactics we can use are the 4-2-3-1 and the 4-5-1, always with positional adjustments, trying to deny them access to the goal, even if they go with two forwards, which could complicate our lives.
It's important to understand that when we have less OVR, it's always likely that we will lose. But, well, if we go toe to toe or try to attack them, surely the blow they deliver will be harder. In these cases, we will try to defend well, but there's nothing guaranteed.
EUROPEAN TOURNAMENT FINAL SYMBOLIC TEAM
The European Tournament Final is considered one of the most prestigious football events in Europe. This annual competition brings together top-tier football clubs from different countries, giving them the opportunity to compete and ultimately claim the title of theEuropean Tournament champion.
The atmosphere surrounding the final is filled with excitement and anticipation. Fans from all over the continent travel to the host city to support their favorite teams. The energy in the stadium is electric, with passionate fans cheering and chanting throughout the match. The final is not just an ordinary football game—it is a celebration of the sport and the unity it creates among people.
The road to the final is a challenging journey for each participating team. Starting with a group stage, teams progress through knockout rounds, battling it out against strong opponents. Every match is crucial, as it determines their advancement in the competition. As the tournament reaches its climax, the intensity and pressure on the players increase, as they understand that they are just moments away from glory.
The final match itself is a spectacle to behold. Two teams stand face to face with an opportunity to etch their name in football history. The skills, strategies, and individual brilliance are on full display as both sides strive to outplay each other. The game can swing in any direction, with momentum shifting from one team to the other. The tension is palpable as players give their all, leaving nothing on the field.
The outcome of the final is often unpredictable, adding to the suspense and drama. It is not uncommon for the underdog to rise and defeat a more illustrious opponent. Moments of brilliance, clutch performances, and spectacular goals become the defining memories of the final. The winning team celebrates in a jubilant fashion, while the defeated team must accept their loss with grace.
Beyond the glory, the European Tournament final has wider implications. The champion earns the right to compete in the next season's Champions Tournament, the ultimate club football competition. This presents an opportunity for teams to face even tougher opponents and showcase their skills on a global stage.
In conclusion, the European Tournament Final is a remarkable event that captures the spirit of football. It brings together diverse cultures, passionate fans, and talented players. The final is a culmination of months of hard work and determination as teams battle for supremacy. Whether you are a football fan or not, the excitement and thrill of the European Tournament final are undeniable. It is a celebration of the beautiful game, uniting people from all walks of life in their love for football.
BAVOVNA and Bella Ciao meet in the final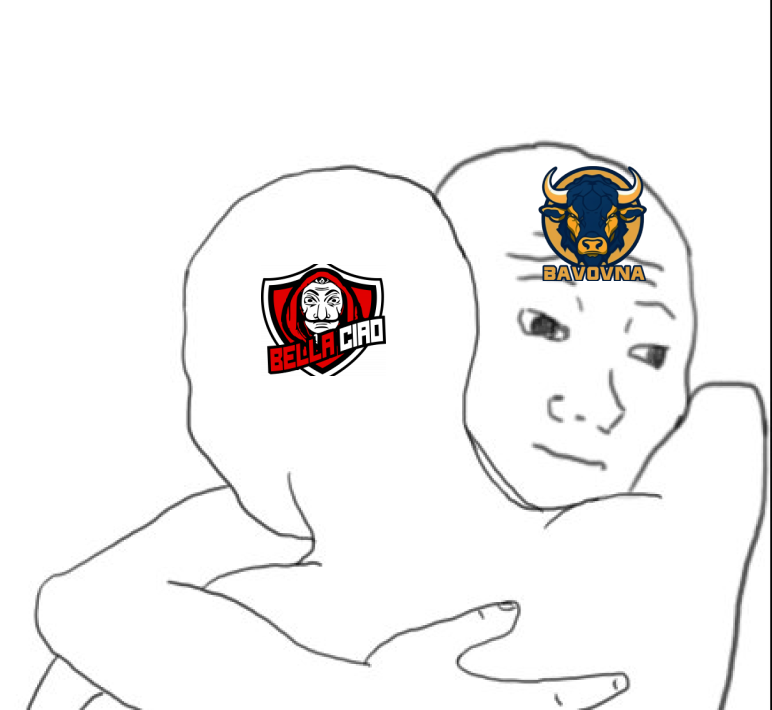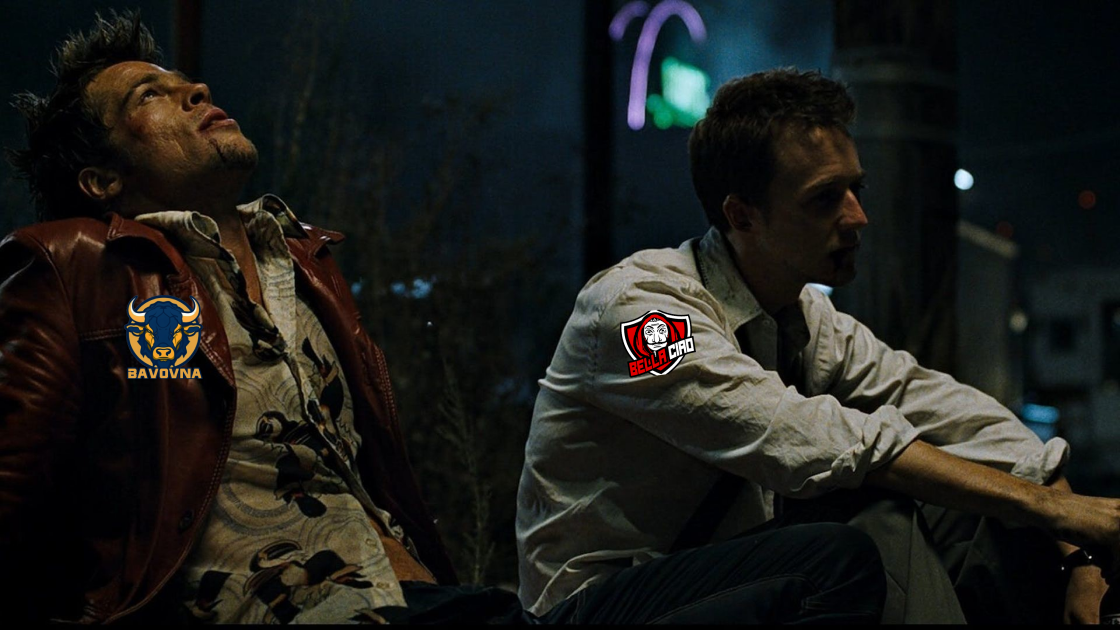 Today I will make a symbolic team of European Tournament players.. I will use the 3-4-3 scheme.
Extazzz becomes the center forward. This striker scored 20 goals and this allowed him to become the top scorer of this tournament and a member of my symbolic team.
The second striker is Gabriel BatiGoal. Gabriel BatiGoal scored 16 goals in 904 minutes which is an excellent result.
The third striker is Patrick from the  Bella Ciao team. The striker scored 12 goals for 446 and this allowed him to become the last striker of our team.
Now the central line of our composition:
TheNitrozyniak, the best assistant of this tournament with 10 assists, deserves a place in our roster.
Another midfielder who scored 8 assists, but played 487 minutes more and took 2nd place in the list of assistants because of this, is Brum Brum. Joins our team.
Midfielder Pedrito finished third with 7 assists and 3 goals in this tournament.
The last midfielder was Voltrex, finished third with 6 assists.
The defensive line is started by bat7, who earned 16 points in defense, the best result of this tournament.
The second defender Eugene N earned 9 points. Second place and being in our symbolic team booked by him.
Uuunlucky is the last defender of our squad with 9 points in defense.
The best goalkeeper and member of our team is Alisson Bеcker with Cleansheets = 0.0093.
Author: Senya Shelove
VOTE FOR YOUR FAVOURITE ARTICLE
This poll is already closed
Leave comment
Users must be logged in to comment.
12 Comments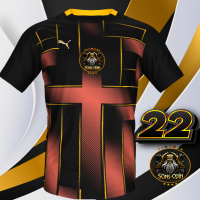 3 weeks ago
11-16-2023 14:03:50
3 weeks ago
11-15-2023 21:31:00
3 weeks ago
11-15-2023 21:26:14
3 weeks ago
11-15-2023 20:12:04
3 weeks ago
11-15-2023 19:59:38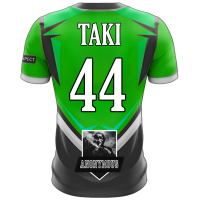 3 weeks ago
11-15-2023 19:56:52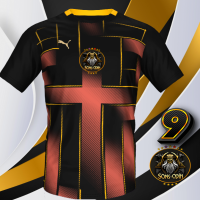 3 weeks ago
11-15-2023 18:18:24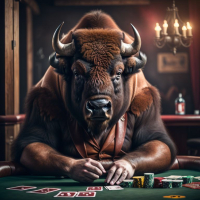 3 weeks ago
11-15-2023 16:52:14
3 weeks ago
11-15-2023 15:45:37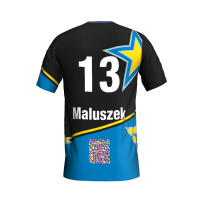 3 weeks ago
11-15-2023 15:37:35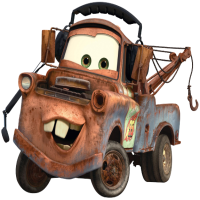 3 weeks ago
11-15-2023 15:34:35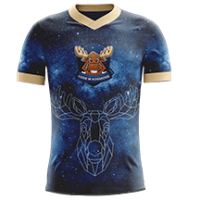 3 weeks ago
11-15-2023 10:42:09