MONSTER EVENT
10-26-2023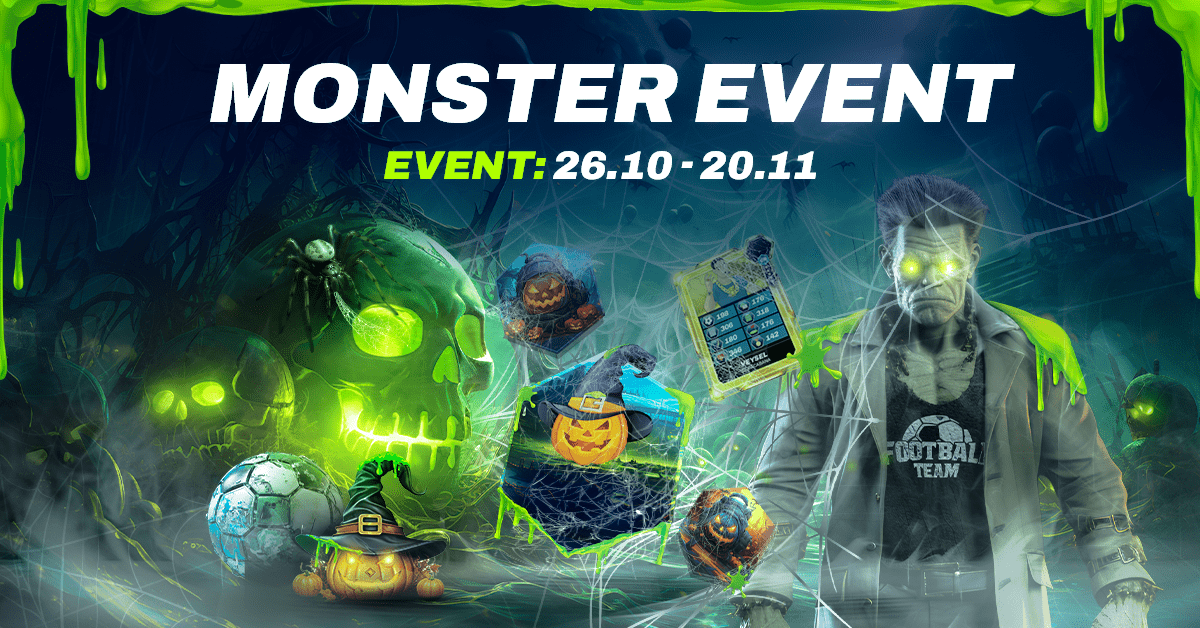 New features related to Cards:
Other changes:
1/ CHANGES IN DRINKS AND BONUSES
2/ ITEM COLLECTION MULTIPLIERS
3/ ACHIEVEMENTS - NEW MILESTONES
4/ BOOSTER FOR BOOSTER EXCHANGES
5/ ITEM UPGRADES - NEW REWARDS

Halloween is coming up! This means that the Monster Event is starting. It brings many changes, updates to existing modules, a new pack, skins, and three weeks full of bonuses and special surprises!
It's the perfect opportunity to improve your card collections, stock up on Drinks, and get new items.
The Binder is a new tab where you can find a complete list of all available cards. 
Every player can view all owned and unowned cards arranged from best to worst.
Additionally, the tab allows for sorting and filtering:
By Skill 

Card tier

Position

Card level

Favourite and secured cards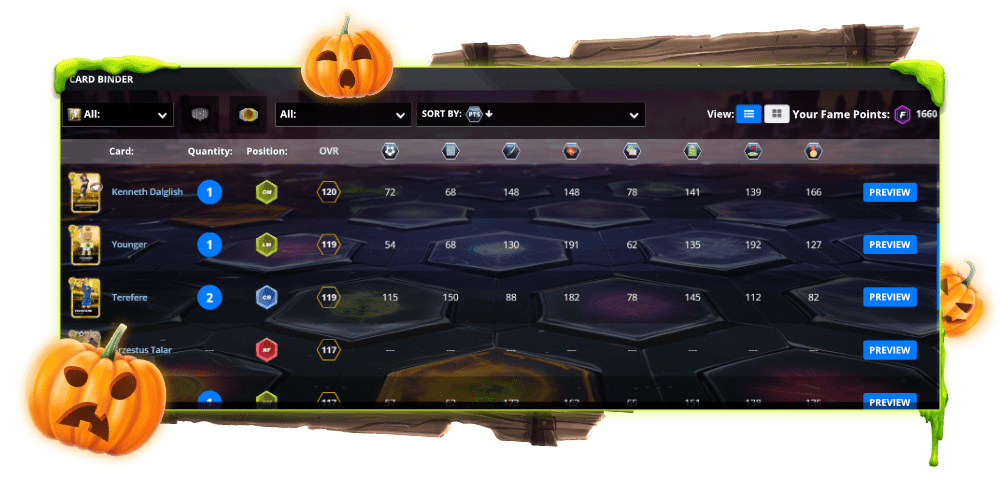 Every player has the option to secure a card (with a padlock), which prevents the card from being accidentally sold or traded within a collection. The padlock can be removed at any time for free.
Cards have their Skills listed on the back, which add up and make up the OVR. Each card has 8 Skills matched with values for positions.
Skills are randomly assigned (during card creation/drawing) while maintaining certain minimum and maximum values (ranges).
This means that the same card with the same OVR level can have a different distribution of values for the 8 skills.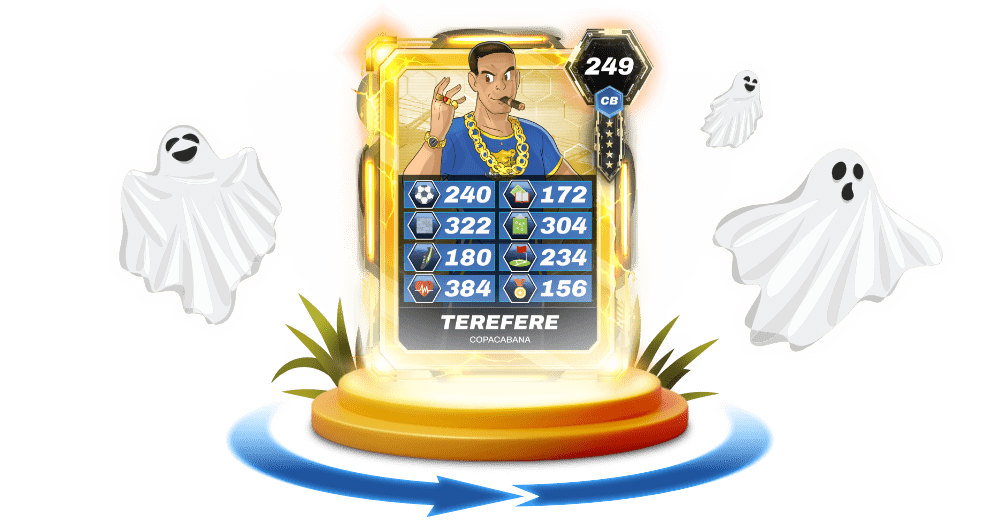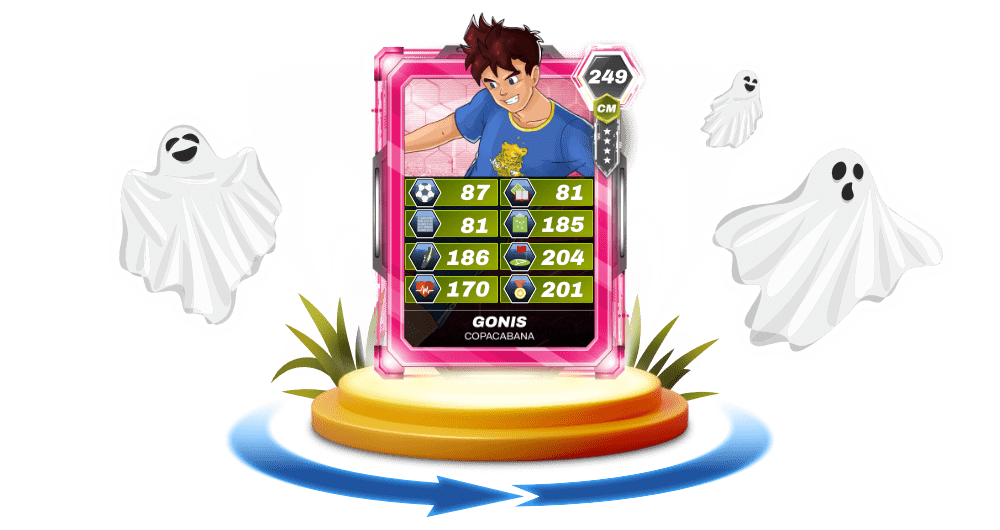 Slots provide the ability to 'slot' any card, which results in its statistics being added to the player's Skills.
Each player has 5 slots for 5 cards, but to unlock them, you need to collect the required number of Card Collections.

In order to unlock all 5 slots, you need to exchange 82 different collections.
By placing the best legendary Cards enchanted to level 5 in the slots, you can gain over 1000 OVR in total. 
Another new feature is the ability to Enchant Cards, which results in an increase in Skills at each level by a specific percentage.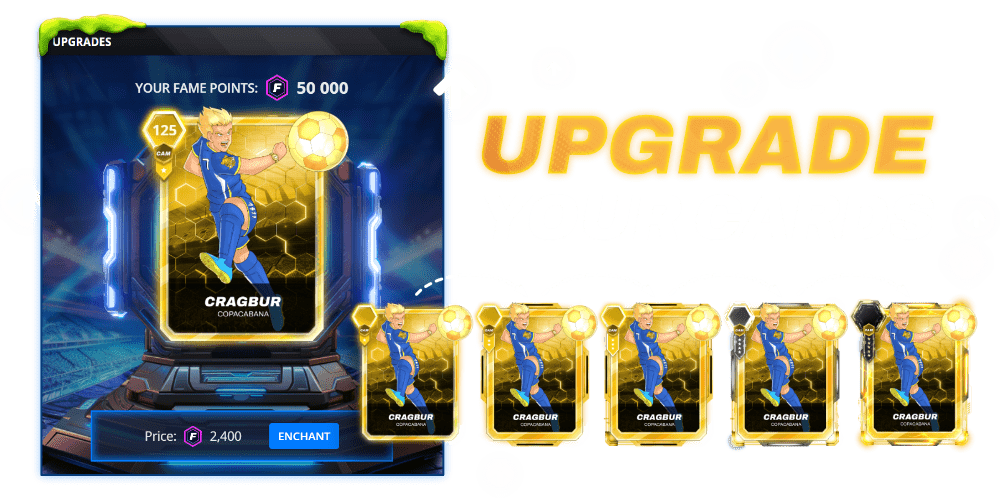 Enchanting is done using Fame Points and is always successful!
A card enchanted to a certain level, cannot be downgraded.
Each card level can be sold.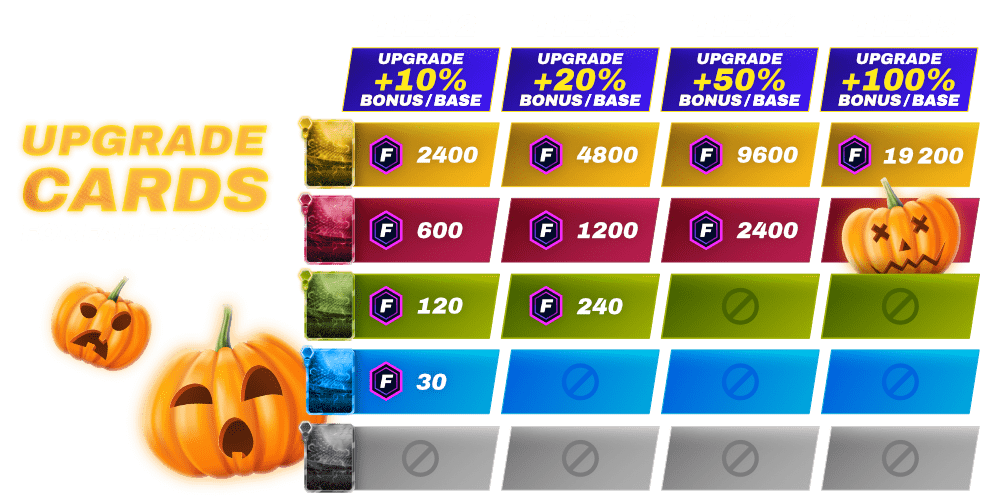 Cards at a particular tier, except for gray ones, can be enchanted to a specific level.
Legendary cards at the 5th level of enchantment have 100% more Skills and OVR than an un-upgraded card.
The Collection module will have several useful functions, such as:
Marking favorite collections (heart icon)

Filtering exchanged collections in a particular season and in one's career

Clearer preview of rewards for collection exchanges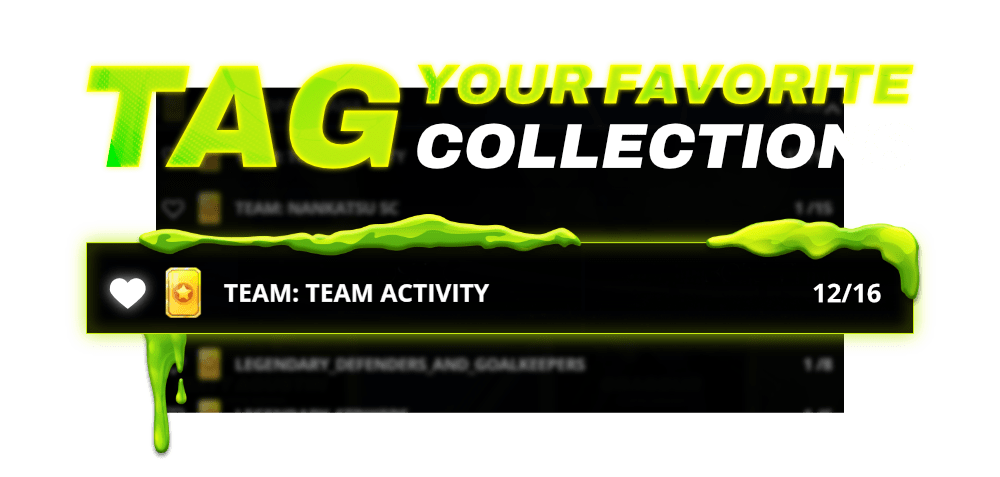 The sales module has received a completely new look, providing a detailed presentation of owned cards.
One of the important features is the ability to filter duplicates, i.e., cards of which you have more than 1 copy. This will allow for a convenient way to sell unnecessary cards and prevent accidental sales of individual and valuable cards.
Secured cards (with a padlock) are not visible in the sales module, just like cards placed in slots.
Enchanted cards to higher levels can be sold, but you will receive the same amount of Fame Points for them.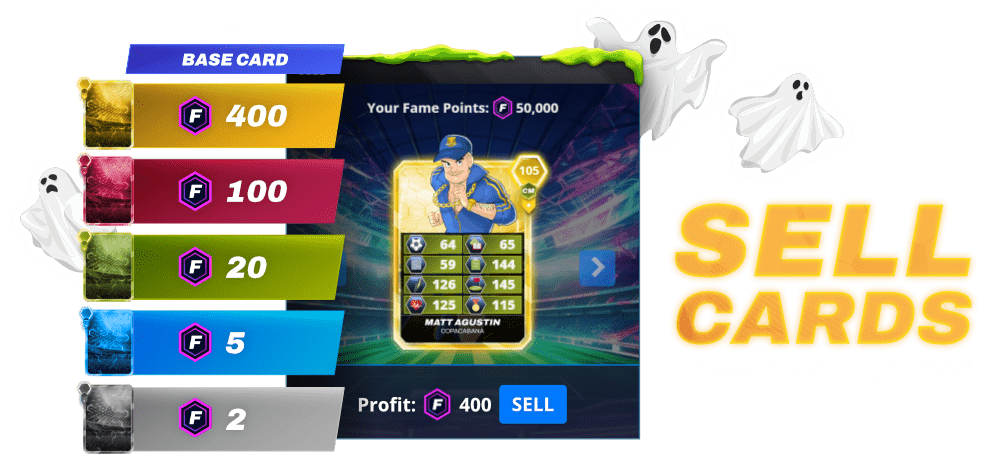 At the same time, we would like to announce a new module, the CARD DUELS -
which we are already working on. We will reveal more details in the near future!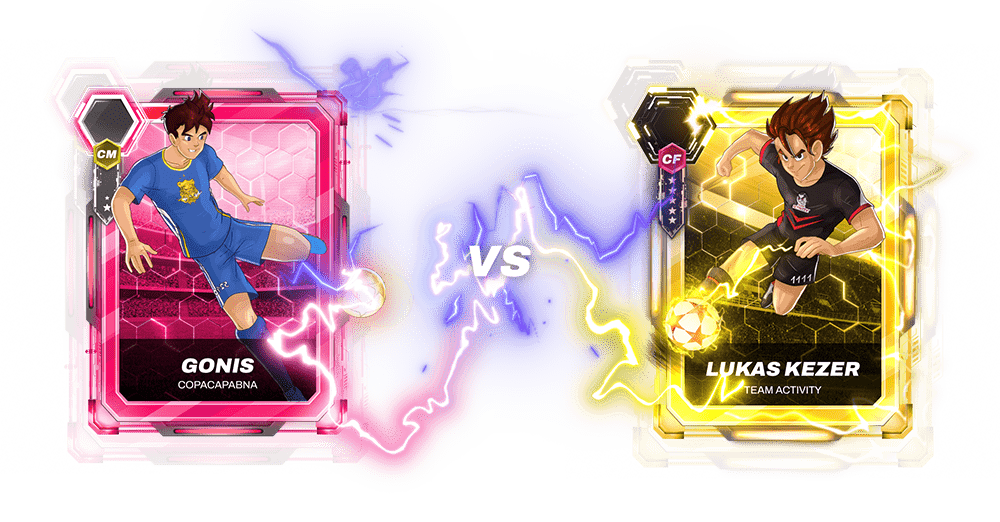 Other changes:
1/ CHANGES IN DRINKS AND BONUSES
Most drinks have received new increased percentage values. The duration of some of them has also been extended. Having drinks will result in even faster character development than before!
Comprehensive changes have been made to the manufacturing costs of drinks in the Manufacture and the changes also had an impact on the effectiveness of the benefits of some bonuses during gameplay.
We have significantly increased daily and weekly production limits for drinks.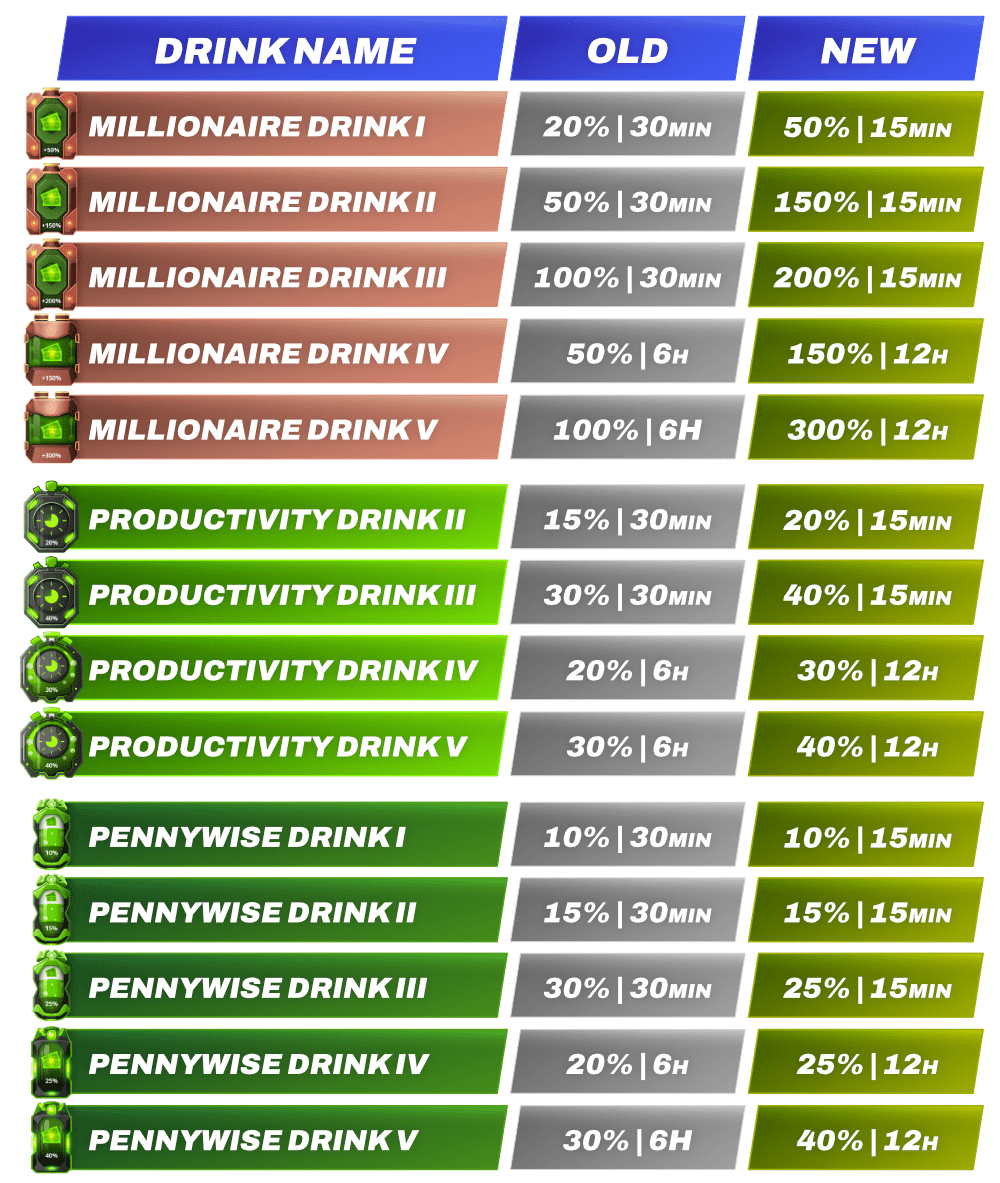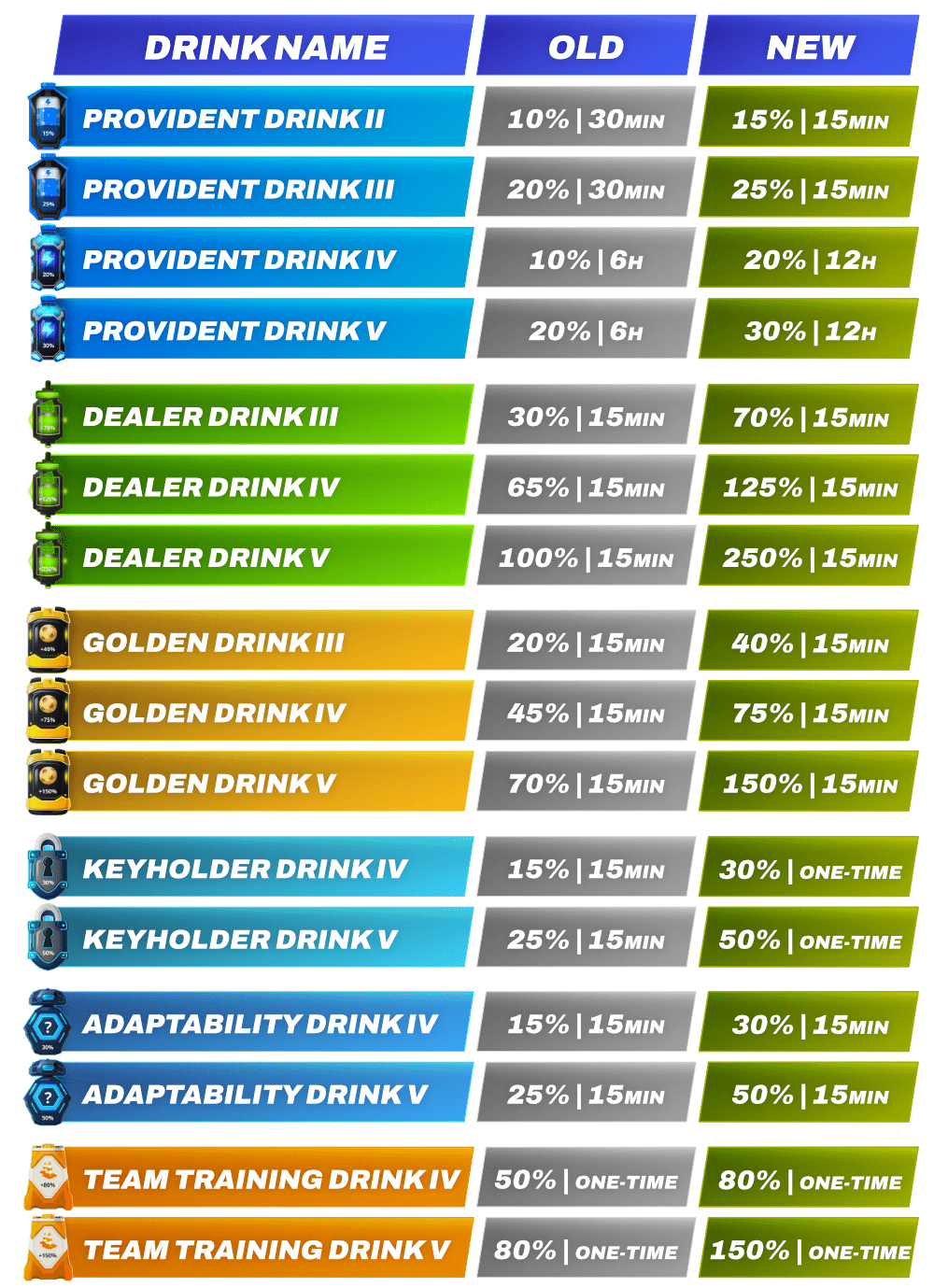 A new XP Drink is available in 6 variants, it increases the amount of trained Skill from 25 up to 200%. It stacks with the current 50%+ XP bonus.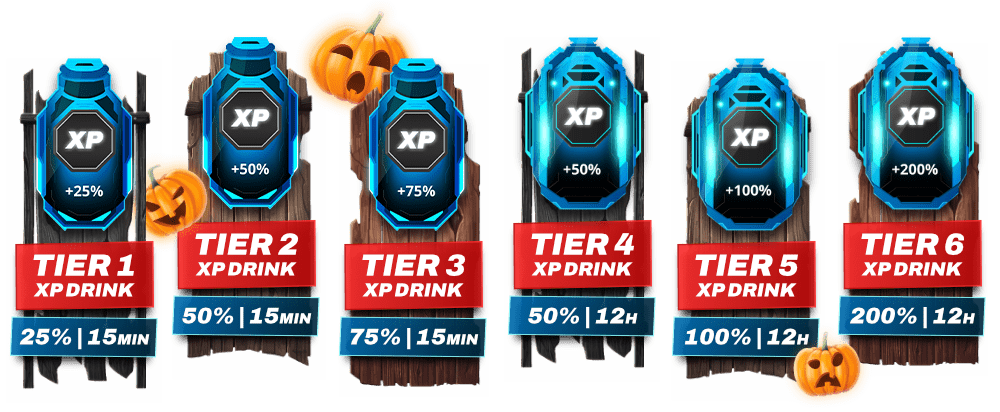 2/ ITEM COLLECTION MULTIPLIERS
Players have the possibility to determine the value of rewards they will receive for exchanging each collection. To increase their quantity, you must include an additional item in the collection, which will multiply them.
The multiplier depends on the type and tier of the added item. The rewards can be multiplied up to a maximum of x12!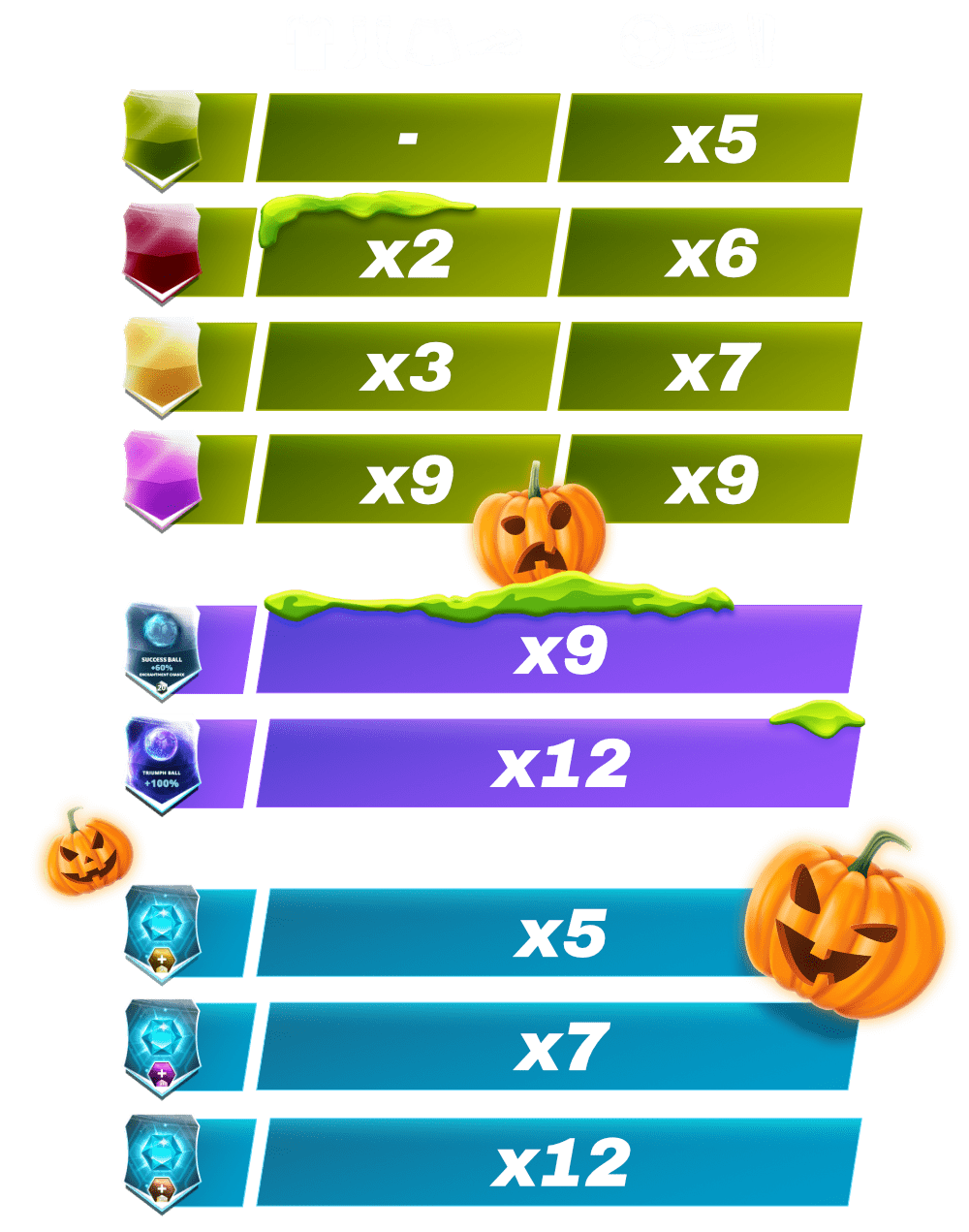 3/ ACHIEVEMENTS - NEW THRESHOLDS
Achievements related to OVR "Everything Matters" and trained Skills "Champion" have received changed rewards, and new thresholds have been added.
You can find items such as Drinks, bonuses, Hero Stars, Balls of Triumph, and many others in the reward pool.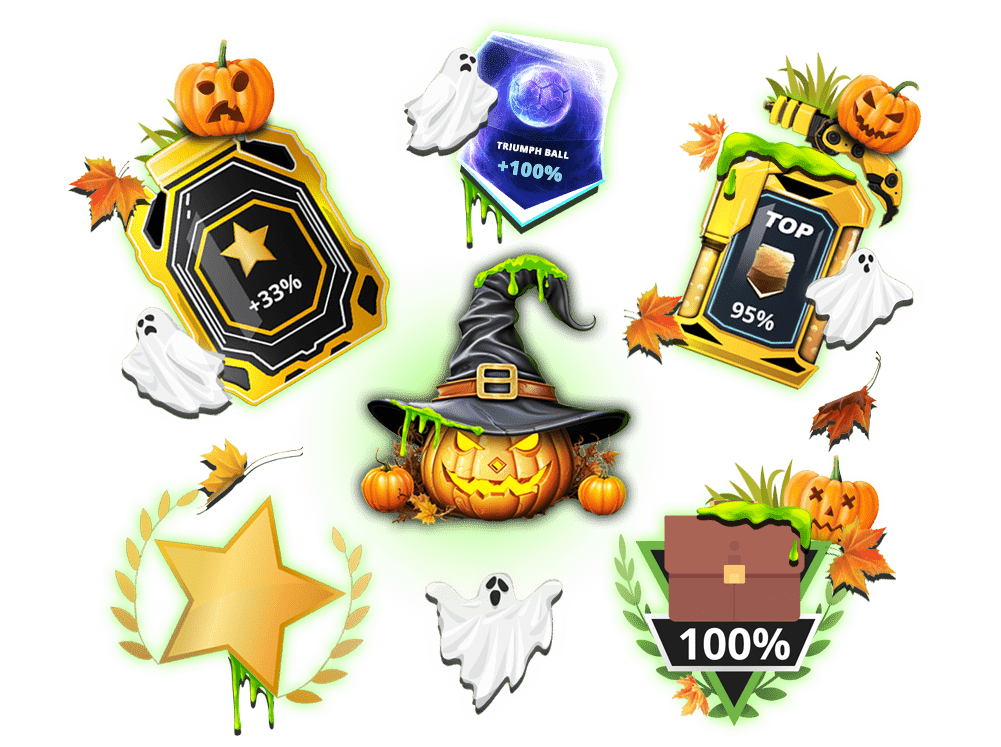 4/ BOOSTER FOR BOOSTER EXCHANGES
Another addition includes a new way of acquiring Boosters.
From now on, by exchanging 3 identical Boosters, you can receive one of your choice. The number of exchanges remains unchanged and is set at 100.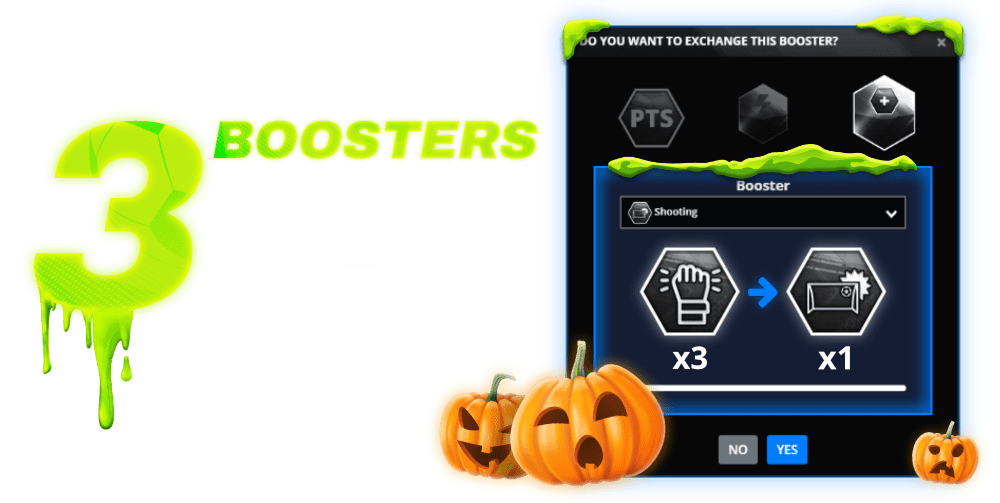 5/ ITEM UPGRADES - NEW REWARDS
Changes are related to upgrading Green, Epic and Legendary items to a higher tier.
he following rewards have been added to the reward pool:
10% Start Bonus: it decreases the Energy cost of bot training by 10%
10% Start Bonus: it decreases the Euro cost of bot training by 10%
30% Start Bonus: it increases Work earnings by 30%

2,500 Energy for exchanging Green items
10,000 Energy for exchanging Epic items 
50,000 Energy for exchanging Legendary items 

Each player has a specific position on the field which was chosen by you. These positions include: goalkeeper, defender, defensive midfielder, midfielder, offensive midfielder, and forward.
Playing in a position other than the dedicated one will result in the player performing less effectively during the match. In the table below, we present the breakdown of the strength % with which individual players will perform in a given position.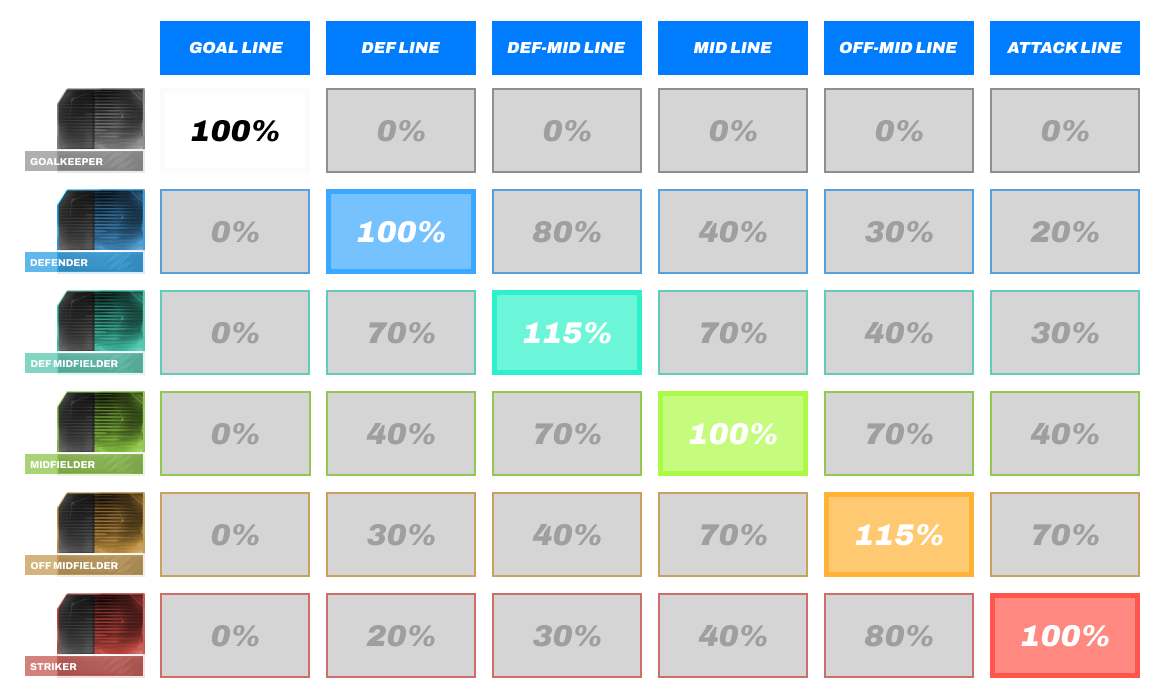 Augmentation allows you to increase the skills of a given item by a specified percentage.
Up until now, the Platinum level - 33-50% was the maximum.
The new Historical level reaches values within the range of 50-100%!

The new level can be obtained using regular crystals as well as ANY Crystal of Success. However, it's important to remember that each Crystal of Success increases the chances of getting a better percentage. Additionally, we have significantly increased the chances of Historical, Platinum, and Gold augmentations when using regular crystals.
Green Crystal of Success: Guarantee of augmentation 7.1-100%
Red Crystal of Success: Guarantee of augmentation 12.1-100%
Gold Crystal of Success: Guarantee of augmentation 20.1-100%
Platinum Crystal of Success: Guarantee of augmentation 33.1-100%
Historical Crystal of Success: Guarantee of augmentation 50.1-100%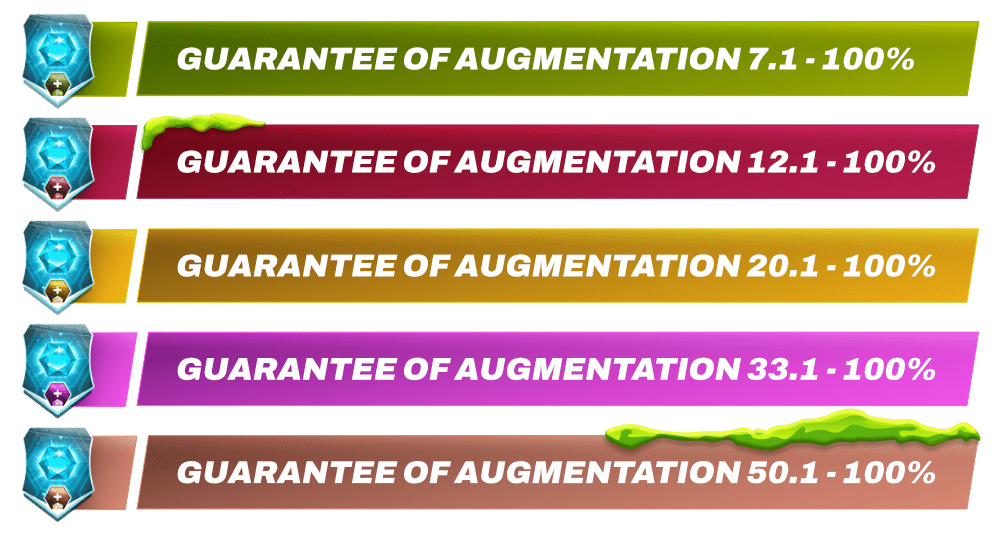 Last, but not least, we'd like to present an entirely new, huge pack, the Monster Pack, which is now available in the Shop as we speak!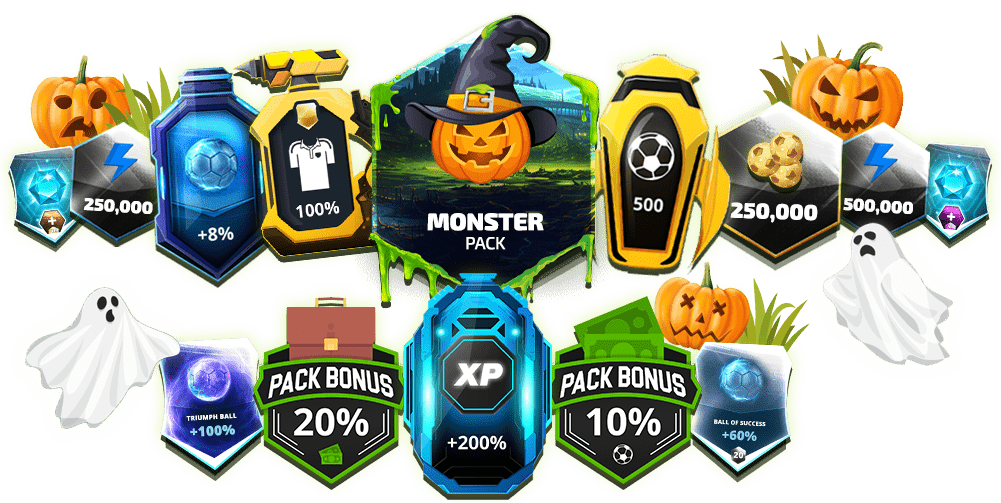 Along with the new pack and continuing with the Halloween theme, new Halloween skins are also available! 🎃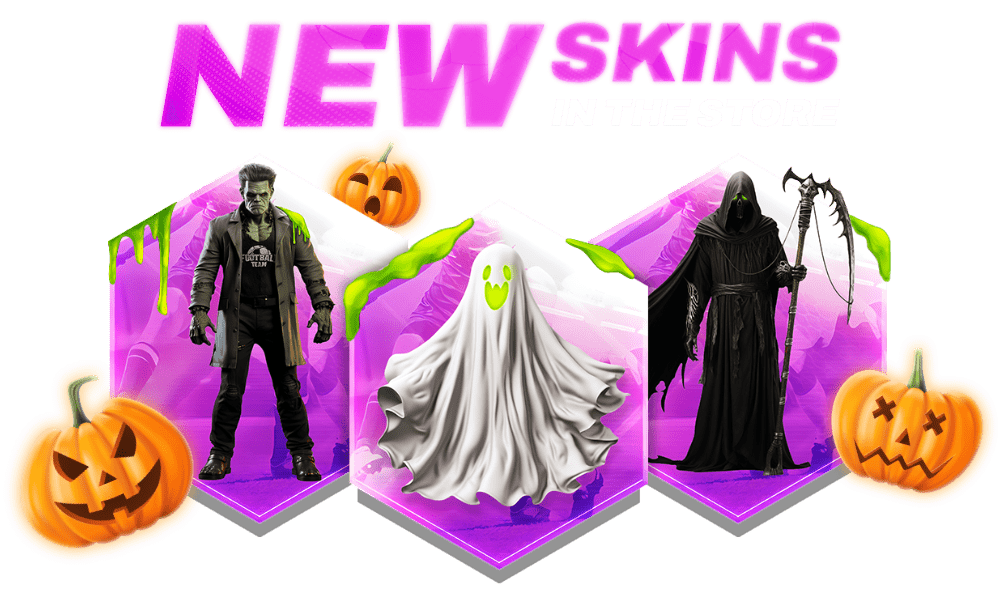 Bonuses:
🆕 10% more fame points for selling cards in the Shop (excluding grey and blue cards).

🆕 Drink Crafting: 30% chance of creating an additional Drink (applies only to Drinks).
🆕 Card Pack Bonus: 7 + 0 (no bonus) | 15 + 2 | 40 + 5 | 60 + 8 | 125 + 20

🔹 Training: +100% XP in auto-training.
🔸 Cafeteria: 2x more Energy for each meal.

🔸 Work: Energy cost x10, Euro reward x10.
🔸 Work: +50% more Euro for each completed job.

🔹 Increased Enchanting chance for items: +10% 1-20 | 20-30 2x 
🔸 Item upgrades: 4 instead of 5.
🔹 Gameplay: -50% cheaper Versatile Playstyle activation.

🔸 Boosters: speciality unlocks for 3 Boosters (70% off).
🔸 Boosters: Booster exchange gives 2x Energy.

🔹 Locker Room: +50% more Euro when selling items.
🔹 Locker Room: +50% more Golden Balls for selling items.

🔹 Locker Room: 25% cheaper item unlocks.
🔹 Locker Room: 25% cheaper Skill change.

🔸 Augmentation Crystals -50% off in the Shop. 
🔸 Keys: 2x more Free Keys for exchanging packs (Bronze, Silver, Gold and Platinum).

🟢 Team Points: 4 additional TP for each completed Daily Calendar Challenge - with Premium Assistant.
🟢 Team Points: 2x more TP (base value) for each completed Special Daily Calendar Challenge - if it grants 5, it will grant 10. 
🟢 Team Points: +1 additional TP (base value) for each completed Daily Calendar Challenge - Premium Assistant not required & doesn't work for Special Challenges.

🟤 Building Materials: 2x BM for items exchanged for Materials (applies only to materials, not Euro, Golden Balls or Crystals).
🟤 Building Resources: 2x resources deposited into the club budget (applies only to Euro, Golden Balls and Crystals).

Enjoy the event!
FootballTeam Crew⚽
Leave comment
Users must be logged in to comment.
4 Comments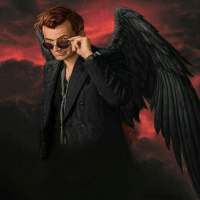 1 month ago
10-26-2023 15:04:09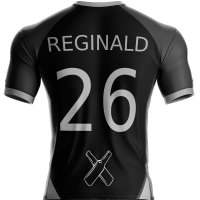 1 month ago
10-26-2023 14:03:33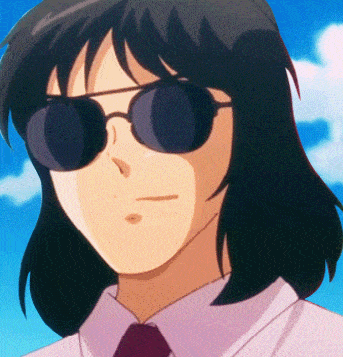 1 month ago
10-26-2023 13:04:43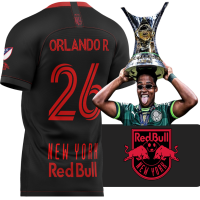 1 month ago
10-26-2023 11:12:56